Sales - Money
Make the most of charitable giving and tax breaks
Giving now can save money later on taxes.

Monday, December 9th 2013, 9:36 am EST
Updated:
Thursday, March 23rd 2017, 1:09 pm EDT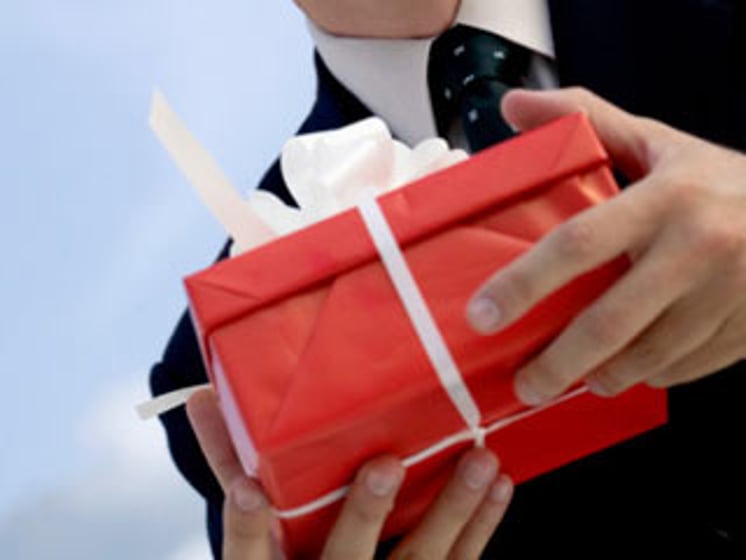 As the new year draws closer, you are probably seeing an increase in requests for charitable donations. You may be able to claim as a tax deduction many things you donate this month -- cash, outgrown clothing or a car. Best of all, these deductions may lower your taxes.
Last year, Americans donated close to $229 billion to nonprofit organizations, a 4 percent increase over 2011. How much you feel comfortable giving depends on your family's financial situation. Before you reach for the checkbook, make sure you do your homework.
1. Research before giving. Some nonprofit organizations are not eligible to receive tax-deductible contributions. For example, donations are not deductible to groups that encourage people to vote for particular political candidates. Donations to IRS-qualified, tax-exempt organizations may be deductible. A charity should be willing to give you information about its tax status. Online sites such as Charity Navigator and GuideStar also provide good information about reputable charitable organizations.
2. Itemize deductions. To deduct charitable donations, you must itemize each contribution on Schedule A of IRS Form 1040. The IRS requires a written receipt from the charity, showing the date and value of the donation, for gifts of cash or property worth more than $250. Even for smaller monetary donations, it is a good idea to hold on to a receipt, cancelled check or credit card statement showing how much you gave. If you receive a gift in return for your donation, you must deduct the fair market value of that gift. For instance, if you give $100 to a museum and in return the museum gives you a book valued at $25, you can deduct $75. You also can deduct donations like used clothing and furniture. However, you can subtract only the value they would sell for in a thrift shop -- not what you paid for them. Some nonprofit organizations have online guides to help figure the estimated fair market value of donations.
3. Time it right. Any donation you make on or by midnight Dec. 31 will qualify as a deduction for this year. This includes checks dated Dec. 31 and mailed that same day. It also includes donations charged to credit cards by Dec. 31, even if you will not pay the bill until 2014.
4. Don't forget about large medical expenses. For 2013, medical expenses that exceed 10 percent of adjusted gross income are tax-deductible. This includes medical expenses for everyone listed on your tax return. In addition, you can deduct expenses for health-related changes to your home. These changes might include adding a wheelchair ramp, installing a chair lift, or purchasing a device that enables a deaf or blind person to make or receive phone calls. IRS Publication 502 has more information about tax-deductible medical expenses.
5. Take advantage of expiring tax breaks. Several tax provisions will expire at the end of 2013. They may or may not be extended. Capitalize on them now if you are eligible.
• Classroom expenses. Teachers can deduct up to $250 for unreimbursed classroom expenses.
• Home foreclosures. If your principle residence is foreclosed or sold in a short sale before the end of the year, you may be able to exclude the forgiven debt from your taxable income.
• Work transportation. Employees can spend up to $245 pretax per month on public transportation, such as rail passes. This is expected to drop to $130 pretax per month in 2014. Employees also can deduct $245 pretax per month for parking.
• Mortgage insurance premiums. Homeowners who have less than 20 percent equity typically pay for private mortgage insurance (PMI). Those premiums were deductible in 2012 and 2013. That provision is scheduled to expire at the end of 2013.
Tax time is not far off. Invest some time before the end of this year to size up your tax situation and see if you can bolster your deductions. The effort could help you take advantage of tax breaks that will lower your tax bill and save you money come April 15.

Andrew Housser is a co-founder and CEO of Bills.com, a free one-stop online portal where consumers can educate themselves about personal finance issues and compare financial products and services. He also is co-CEO of Freedom Financial Network, LLC providing comprehensive consumer credit advocacy and debt relief services. Housser holds a Master of Business Administration degree from Stanford University and Bachelor of Arts degree from Dartmouth College.