Technology
AT&T vs. Verizon vs. T-Mobile: Whose family plan will save you the most?
To say that navigating U.S. carriers' family plans is a trial is the understatement of the century.

Updated:
Monday, July 14th 2014, 2:50 pm EDT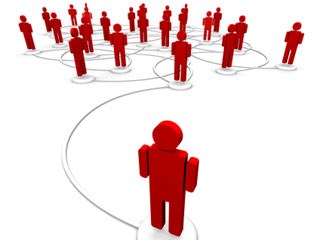 To say that navigating U.S. carriers' family plans is a trial is the understatement of the century. Although carriers' websites have improved and plans have become more transparent, it's still an exercise in frustration trying to figure out which network offers the best deal for your family.
Luckily, we've compiled this comprehensive guide on how to choose the family plan that best suits your needs — and saves you the most cash.
Step 1: Do you want a two-year contract?
T-Mobile only offers one family plan, so you don't have to worry about choosing among different plans. However, at Verizon and AT&T,  you have two very different options to choose from: one with a two-year contract and one without.
More Everything Plan:
The first plan offered by Verizon is called the More Everything plan, which includes a two-year contract.
More Everything Plan with Verizon Edge: The second is the More Everything plan with Verizon Edge, which does not require a contract at all.
At AT&T, you can also choose between the contract-free AT&T Next plan and the standard two-year contract plan. These contract-free plans were built to compete with T-Mobile.
Paying full price for your phone:
The downside of contract-free plans is that you'll have to pay the full, unsubsidized price of the smartphone of you buy. Verizon, AT&T, and T-Mobile let you pay installments on the device, typically $20 to $30 a month over a period of 24 months. The two-year contract option gives you the benefit of a nice discount on your new smartphone right from the get go. However, depending on which smartphone you buy and how often you like to upgrade, the two-year contract plan may end up costing you a whole lot more in the long run.
Contract-less plans can be cheaper over the long term and offer you more flexibility because you'll be able to switch carriers at any time. If you decide to do a two-year contract, you'll have to pay an early termination fee (ETF). At Verizon, ETFs cost as much as $350 and at AT&T, you'll have to pay up to $325.
Step 2: How much data do you need?
Perhaps the most important decision you'll have to make when choosing a family plan is the amount of data you will need. It is essential that you choose the right amount for your family, so as to avoid overage charges. T-Mobile is the exception to this rule, as it no longer has overage charges. If you exceed your limit of free data on the Uncarrier's network, the company will just dial back your data speed to 3G or slower for the duration of the month.
On the other hand, Verizon will charge you $15 per 1GB of data if you go over your limit. AT&T has different rates per gigabyte, depending on your plan, but its typically about $15 per gigabyte over.
, consider two factors: the number of people in your family plan and how much data you think each person will use. If you and your family rarely use the Internet when you're away from a Wi-Fi network, you might want to buy less data. However, if you like to stream movies over your 4G network, browse the Internet for hours, check your email 95,000 times a day, and live tweet your day, you'll want a huge chunk of data.
Verizon and AT&T want you to share data, T-Mobile does not:
 With the Verizon and AT&T family plans, all family members draw from the same data pool, which means that all four of you pull data from the 8GB you purchased. All the data from these two networks should run at 4G LTE speeds. Meanwhile, T-Mobile users each get their own chunk of data. Each individual T-Mobile customer in the family plan gets 1GB of 4G LTE data for free, but once you run out of 4G data, slower data speeds of 2G or 3G LTE are unlimited. Additional 4G LTE data costs more.
Step 3: Picking your plan
Now that you've decided whether you want a contract or not, and how much data your family needs, it's time to pick a plan. All three carriers offer competitive plans, but they each have rules of their own. Let's break it down by carrier and plan.