Sales - Money
The importance of an emergency fund
4 reasons you need to start saving now.
Updated:
Thursday, March 23rd 2017, 1:09 pm EDT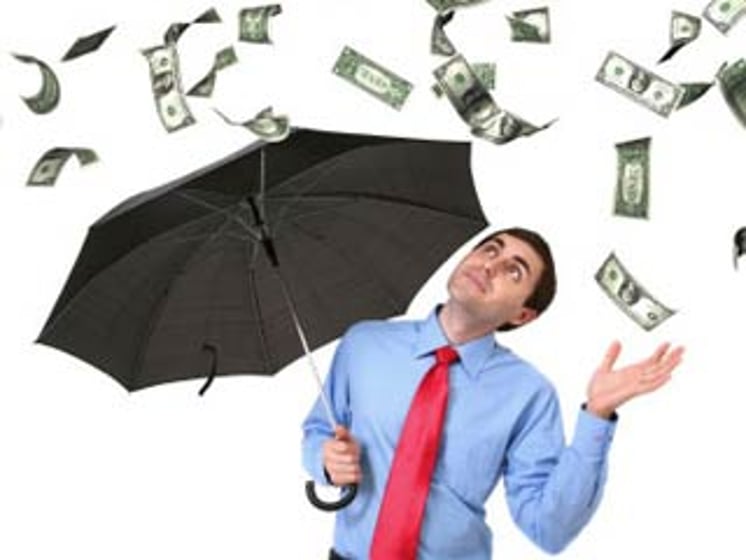 By Andrew Housser
Emergencies may be unexpected, but you still can plan for them. Saving money to weather an emergency should be a top priority for everyone. The general guideline is to have at least six months' (preferably more) worth of expenses set aside for an unexpected financial hardship. Unfortunately, fewer than half of consumers who earn $75,000 or more have enough money in emergency reserve. Even more disheartening, one-fourth of Americans have zero emergency savings.
Many individuals have a hard time setting aside money for emergencies because it truly is difficult financially. Some people think that "it won't happen to me." If you think you are safe from costly crises, think again. These ordinary life events can create an immediate need for cash.
As of June, the median time workers spent unemployed was about three months. More than a third of unemployed workers were still looking for a job after six months. Unemployment benefits only cover so much, and not everyone is eligible. A job search will be less stressful if you have financial reserves to help you through the period.
One in five Americans struggled to pay health care-related bills last year, according to a survey conducted by price-comparison site NerdWallet Health. High medical bills are the No. 1 reason for bankruptcy filings. This is true even among people who have health insurance. Hospital and doctor fees are only part of the problem. People also must cover lost work hours, getting to and from appointments, and prescriptions and therapies.
Faulty furnaces, over-the-hill water heaters and leaky roofs can be costly to repair or replace. Many homeowners insurance policies do not cover certain damage, such as flooded basements, mold removal or exterminating pests like termites or bedbugs. Depending on the problem and the fix (repair or replace), you could face a bill in the thousands.
A 2011 survey by AAA Automotive found that one in four drivers is unable to pay $2,000 in unexpected car repairs. The same number of drivers also admitted to neglecting repairs and maintenance due to financial difficulties. This neglect increases the likelihood that a car will need a major, costly repair.
How to Save for Emergencies
Setting aside money for emergencies can be challenging. Essentials do come first, including mortgage or rent, car loan, utilities and food. Yet, even if money is tight, setting aside some amount is better than saving nothing at all. If you can save $25 a week, you will have $100 by month's end and more than $1,200 after a year. Look for other opportunities to save, too. For instance, you can save instead of spend a tax refund. If you are able to pay off credit card debt or a loan, put the amount of the former payment into savings instead of spending it.
Regardless of the steps you take to shore up your emergency savings, keep the money in a separate account so you are not tempted to dip into it. One way to do this is by automatically transferring funds from your primary checking account into a savings account on the same day your paycheck is deposited.
No one can afford to be without some amount of emergency savings. Taking your chances and not saving for a crisis is a sure setup for financial fallout. Emergency situations can happen to anyone. Think of how much better you will feel knowing that there is money in the bank to help see you through a rough patch.

Andrew Housser is a co-founder and CEO of Bills.com, a free one-stop online portal where consumers can educate themselves about personal finance issues and compare financial products and services. He also is co-CEO of Freedom Financial Network, LLC providing comprehensive consumer credit advocacy and debt relief services. Housser holds a Master of Business Administration degree from Stanford University and Bachelor of Arts degree from Dartmouth College.