Sales - Money
7 ways to take your budget back to school
How to budget for books, fees and debt-free finances as the school year approaches
Updated:
Monday, August 8th 2016, 9:00 am EDT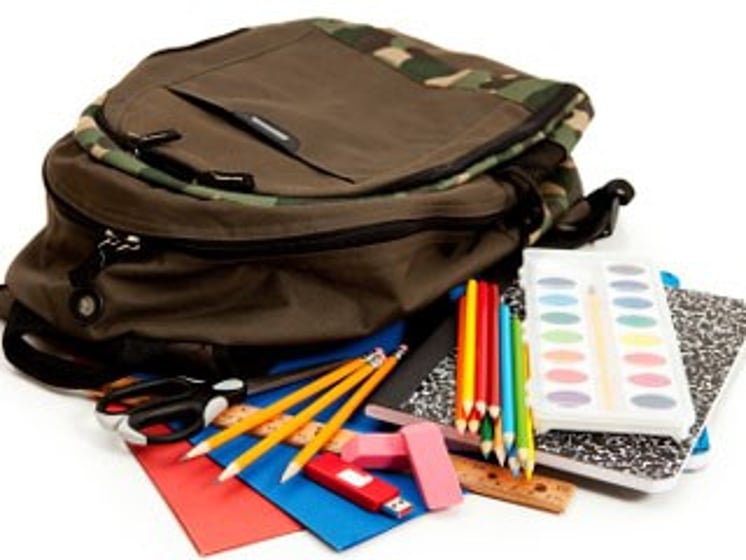 According to the National Retail Federation, U.S. parents will spend $76 billion on back-to- school purchases this fall for kids in K-12 and college. That breaks down to nearly $675 per family with children in K-12, an increase of nearly 10 percent over last year. For college students, the number remains close to $900 per family.
Some of that spending is unavoidable, especially for families that tightened their belts the past year or two and now need to replace worn-out or outgrown items. But there are ways to rein in excessive spending this fall. Try these seven tips to raise your GPA in back-to- school shopping.
1. Do not forget about fees. Charges for sports, clubs, activities, uniforms and even classes such as science and art can be surprises for many families. These fees have jumped 6 percent to 10 percent in the last year for families with middle and high school students, reports the Huntington Bank Backpack Index, a survey that counts fees and expenses. The Index's estimate adds $300 per middle schooler and $900 per high schooler in fees. Remember to account for these fees when planning your back-to- school budget.
2. Fight the fall frenzy. For retailers, back-to- school spending is the second-busiest season of the year, after the winter holidays. That means companies want you to open your wallet. Before you shop, evaluate your family's needs. See if you can skip some items marked "optional" on supply lists. Space out spending on certain items – the classroom does not need 28 boxes of facial tissue all at once, and you can probably find a better bargain as winter cold season approaches. And if your child can use last year's three-ring binder, there is no need to buy a new one.
3. Take advantage of loss leaders. Some items go on deep discount in August. Pens, pencils and paper may never be less expensive. Often, you can save even more by applying a coupon. On these items, do not go overboard, though – unless you can afford to donate items to others who may not be able to purchase supplies.
4. Band together for bulk-buying. Ask neighbors or classmates about splitting the cost of economy-size packages of requested classroom items such as reams of paper, hand sanitizer, tissues or snacks.
5. Be skeptical of technology requests. Last year, 82 percent of parents reported that their children used technology in their classrooms, according to the American Express Spending & Savings Tracker. Since many schools provide students with some or all of the tech equipment they need, parents should be careful not to fall for every technology request from their kids.
6. Log on to online textbooks. Some technology requests really do save money. Many middle school, high school and college students now have access to electronic textbooks. Not only do these prevent heavy backpacks, they also can be cost-effective. Some books even can be rented for the semester, so you are not stuck with an out-of- date volume when the next edition comes out. Before buying, check with the syllabus or instructor to avoid investing in the wrong edition.
7. Make shopping fall's first lesson. Back-to- school shopping can be a teachable moment. Everyone should set a budget before shopping. Bring children in on the budget conversation as you can. Depending on their age, let them help decide how to allocate funds and what to purchase. For older kids, give them their back-to- school amount in cash. They can learn to trade off less-expensive sneakers to afford on-trend jeans, or vice versa. If they want a name-brand item that is out of their price range, talk about how they could earn enough to pay the difference. Or teach kids to bargain hunt by helping them research the best prices, and talk about how to make safe online and offline purchases.
If you have to make some sacrifices to manage the back-to- school season, you are not alone. Nearly three-fourths of families cut back in other areas in the fall to make up for their outlays. Yet with careful planning, you can save enough to take yourself out for a congratulatory cup of coffee, once the children are back in class.

Andrew Housser is a co-founder and CEO of Bills.com, a free one-stop online portal where consumers can educate themselves about personal finance issues and compare financial products and services. He also is co-CEO of Freedom Financial Network, LLC providing comprehensive consumer credit advocacy and debt relief services. Housser holds a Master of Business Administration degree from Stanford University and Bachelor of Arts degree from Dartmouth College.