Entertainment
James Cameron is thinking about rebooting the Terminator franchise... again
Nobody knows sequels better than James Cameron. The Terminator franchise has floundered since Cameron's departure, but if anyone can resuscitate it, it's him.
Updated:
Thursday, July 27th 2017, 7:49 am EDT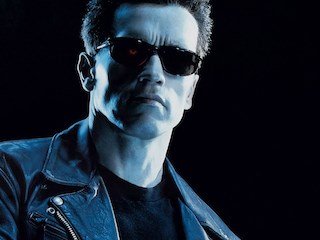 Despite presumably being in the production process for an Avatar sequel (of which we should expect four, sometime in the next century or so), James Cameron has apparently expressed interest in returning to the Terminator franchise.
Cameron is no stranger to sequels. T2 and Aliens are two of the most critically acclaimed follow-up films in history and the famed director clearly has big plans for the Avatar franchise, despite the 2009 epic breaking box office records nearly 10 years ago.
Still, with so much on his plate, it is difficult to see Cameron having time to produce Terminator and Avatar films simultaneously, given the massive scope of both franchises. Plus, it is not as if the Terminator series has languished for decades untouched. In the past 10 years, we saw two movies within the fiction: 2009's Terminator: Salvation was widely panned by fans and critics after taking a more gritty approach, despite the involvement of big names like Christian Bale. While Cameron "didn't hate it," he also said that he would not return to the franchise.
The rights to the franchise are currently held by David Ellison, CEO and founder of Skydance Media, the primary producer of Genisys. Under U.S. copyright law, though, the rights will automatically revert to Cameron in early 2019; the two have had discussions regarding the potential for future Terminator films.