Entertainment
Jon Stewart will return to the stage with two HBO stand-up specials
If you had Jon Stewart withdrawals after he quit The Daily Show, here is what you've been waiting for.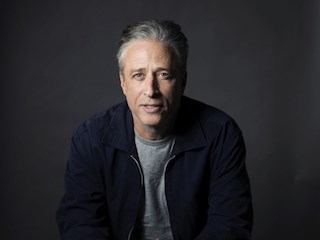 Before landing the The Daily Show gig in 1999, Stewart (born Jonathan Stuart Leibowitz, he changed his name because it "sounded too Hollywood") cut his teeth performing at various clubs in New York City, including the famed Comedy Cellar, where he regularly appeared in late-night sets before moving on to more television work during the 1990s. At one point, Stewart was even a finalist to replace David Letterman on NBC's Late Night but lost out to Conan O'Brien.
The stand-up specials mark a return to HBO's comedy section after a 21-year hiatus following 1996's Jon Stewart: Unleavened. Although networks like Comedy Central and Netflix are now more closely associated with stand-up comedy, HBO was once a heavy hitter, with myriad famous comedians (plus then-up-and-comers who are now staples in the comedy scene) appearing on programs like One Night Stand and HBO Comedy Half-Hour.
"We're excited to bring Jon to the network with this pair of specials," Bloys said. "We've all missed his uniquely thoughtful brand of humor."
In response, Stewart was typically tinged with humor: "I'm really thrilled to be able to return to stand-up on HBO. They've always set the standard for great stand-up specials. Plus, I can finally use up the last of the Saddam Hussein jokes left over from my first special."
The Night of Too Many Stars will air live from The Theater at Madison Square Garden on November 18. The event, founded by Robert Smigel in 2010, includes sketches, stand-up comedy performances, and short films. Dates and locations for the stand-up specials are as yet unconfirmed.