Entertainment
List of potential directors for next James Bond movie is reportedly down to three names
The person behind the camera is almost as newsworthy as the person in front of the camera when it comes to the James Bond franchise.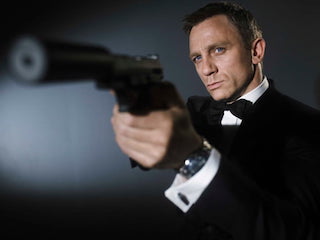 Agent 007's next big-screen adventure has an official release date, and now a list of potential directors for the upcoming James Bond movie has also emerged.
Three filmmakers are rumored to be the leading contenders for the upcoming, 25th installment of the iconic superspy franchise. Among the filmmakers reported to be in the running are Arrival and Blade Runner 2049 director Denis Villenueve, Hell or High Water director David Mackenzie, and '71 and White Boy Rick director Yann Demange.
Demange most recently directed the action-drama '71, which follows a young British soldier who's abandoned by his unit in Northern Ireland following a riot on the streets of Belfast in 1971. The film earned Demange a pair of British Academy of Film and Television Arts Award nominations for both the year's best British film and the best debut film from a British filmmaker.
He's currently working on the upcoming drama White Boy Rick, which chronicles the true story of a teenager who becomes an undercover informant for the police in 1980s Detroit, only to end up sentenced to prison for drug trafficking. The film stars Matthew McConaughey and recently wrapped production, with a scheduled release date of January 26, 2018.
If the reports prove true and Demange does indeed take the director's chair on the still-untitled film, he'll step into some pretty big cinematic shoes.
The previous two installments of the franchise — 2012's Skyfall and 2015's Spectre — were directed by Sam Mendes and were the highest-grossing films in the series so far. Collectively, the two films earned nearly $1 billion worldwide.
The reports indicate that although Villenueve is one of the contenders to direct the film, it might conflict with the director's work on the upcoming remake of Dune for Legendary Pictures
Given that the next James Bond movie is now expected to hit U.S. theaters November 8, 2019, and will likely premiere earlier in international markets, the studio will need to find a director soon in order to hit that release date.