Entertainment
Louis C.K.'s film, Netflix special scrapped after sexual misconduct allegations
Comedian and actor Louis C.K. is the latest high-profile figure in the entertainment industry to watch his career crumble in the wake of a series of allegations regarding sexual misconduct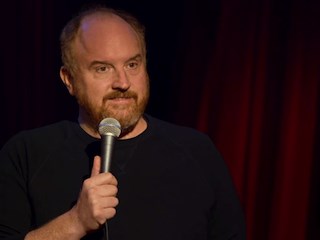 Netflix announced it will not produce the second of two stand-up comedy specials the streaming video service had planned for the comedian, citing the accusations of sexual harassment and misconduct detailed in  The New York Times on Thursday, November 9. The comedian was also removed from the roster of HBO's upcoming benefit show, Night of Too Many Stars: America Unites for Autism mere hours after the story was published, with HBO also indicating that the network will soon be "removing Louis C.K.'s past projects from its On Demand services."
"The allegations made by several women in The New York Times about Louis C.K.'s behavior are disturbing," a Netflix spokesperson said in a statement regarding the company's decision (via Deadline). "Louis' unprofessional and inappropriate behavior with female colleagues has led us to decide not to produce a second stand up special, as had been planned."
C.K.'s upcoming film I Love You, Daddy also had its premiere canceled, then had its release scrapped entirely in the wake of the allegations. The film, which C.K. wrote, directed, and starred in, was already the focus of controversy for its depiction of a romantic relationship between the 17-year-old daughter of C.K.s's character (played by Chloe Grace Moretz) and a 68-year-old man played by John Malkovich.
The film's New York City premiere was canceled hours before The New York Times feature was published, citing "unexpected circumstances," only to have its entire release canned once the allegations went public. C.K. also canceled an appearance on Late Show With Stephen Colbert scheduled to air Thursday evening.
There is currently no official word on the fate of C.K.'s various projects for FX, the cable network that airs his Primetime Emmy Award-winning series Louie. C.K. has worked on multiple shows for the network in recent years, including Better Thingsand Baskets, a series he created with Zach Galifianakis and Jonathan Krisel.
The network said in a statement that it was "very troubled" by The New York Times report and was deciding how to address it, but added that FX had "received no allegations of misconduct by Louis C.K." on any of the comedian's projects for the network.