Entertainment
'Kung Fury' is getting a feature-length sequel with … Michael Fassbender?
It'll be a sequel to the original cult short film.
Updated:
Tuesday, February 13th 2018, 9:04 am EST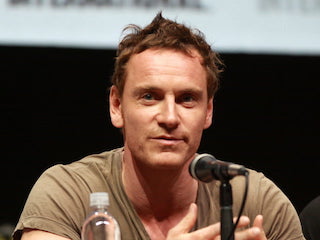 You may remember a ridiculous, campy send-up of 1980s action flicks titled Kung Fury which released a few years ago to the entertainment and amusement of many. Funded via Kickstarter after director/producer/star David Sandberg uploaded a home-made trailer in 2013, Kung Fury was 31 epic minutes of absurd set pieces, souped-up picture contrast, synthwave soundtracking, and a script that reads like it was inspired by an Ayahuasca trip.
Much to our surprise — and, probably, to the surprise of many others — Kung Furyis apparently getting a feature-length sequel, with shooting set to begin this summer. Even more surprising? Sandberg (or whoever is in charge of casting) managed to convince both '80s legend David Hasselhoff (Knight Rider) and acclaimed actor Michael Fassbender (Steve Jobs) to join the project.
Hasselhoff's involvement is unexpected, but not shocking — he's been appearing in comedy films as himself for years (see: Dodgeball, Ted 2, The SpongeBob SquarePants Movie), and he's shown a proclivity for lampooning stereotypical '80s fare. Fassbender, on the other hand, has twice been nominated for Academy Awards, and apart from the poorly received Assassin's Creed, his permanent record in film has hardly a black mark on it. We don't yet know what role either actor will take on in Kung Fury 2 — we also don't know if that's the name of the film — but Fassbender is being billed in a starring role, while Hasselhoff will likely play a smaller part.
Sandberg will return to star as the titular Kung Fury, "the greatest damn cop of all time," (that's actually what the press release says), whose Thundercops police force made their name by defeating Adolf Hitler in the first Kung Fury film. When one of the Thundercops meets an untimely demise, causing the squad to break up, a new enemy emerges with a special weapon in hopes of aiding Hitler to take his revenge. You can't make this stuff up, folks, but you can see the first movie on Youtube for free.
Frankly, we have no idea what to expect from this project. It would be pretty fun to see Fassbender in a crazy villain role, if that's the case, as his performances are usually somewhat reserved. Sandberg will produce under his Laser Unicorns banner, while the KatzSmith production team (It) will also contribute. Bloom will handle international sales and distribution.