Entertainment
Best new shows and movies to stream: 'The Rain,' 'Anon,' "Lady Macbeth,' and more
Need something to watch this weekend? Check out our list of the best new shows and movies to stream right now. On the list this week: Season 1 of The Rain, Andrew Niccol's Anon, and more.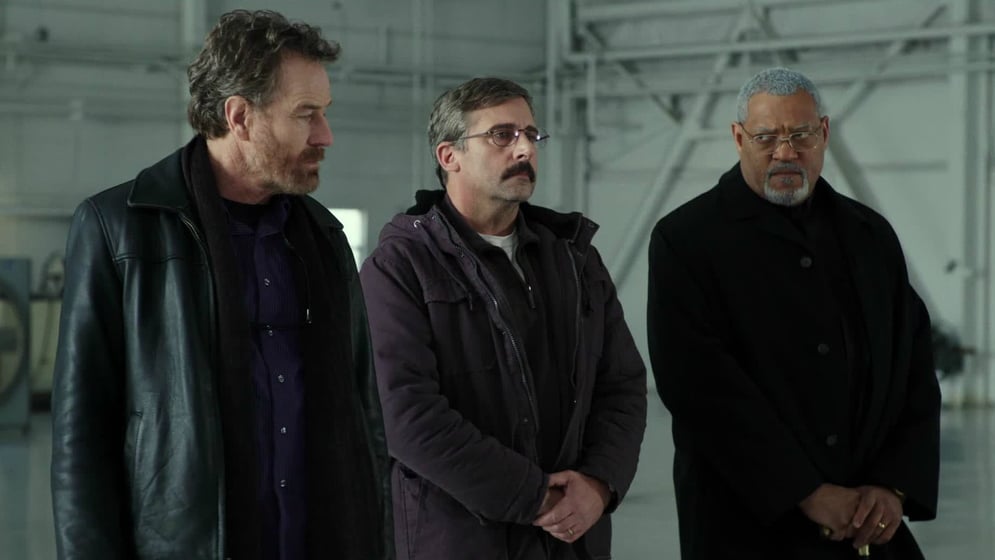 Streaming entertainment is bigger than ever, and with so many streaming services adding new shows and movies every week, it can be nearly impossible to sort through the good and the bad. If you need something to watch and don't want to wade through the digital muck that washes up on the internet's shores, follow our picks below for the best new shows and movies to stream on Netflix, Hulu, HBO, Amazon, and other services.
On the list this week: A frantic horror-thriller, a neo-noir/stoner comedy, and more.
Of all the genres for Gareth Evans to dip into, horror is probably the most surprising. The Welsh director rose to fame making martial arts movies, particularly the cult classics The Raid and The Raid 2, a pair of wild rides in which elite cops kick, punch, and stab their way through Indonesia's criminal underworld. Evans manages to bring that same intensity to the world of horror in Apostle, which follows one man's attempt to rescue his sister from a strange cult. Set in 1905, the film begins with Thomas Richardson (Dan Stevens) learning that his sister, Jennifer, is being held for ransom by cultists on a remote, desolate island. Thomas travels to the island, posing as a new acolyte, hoping to find his sister's whereabouts. As Thomas explores the island, witnessing the cult's strange, blood-centric rituals, he finds that the danger may be greater than he could have imagined.
'Making a Murderer' season 2
In its first season, Netflix's Making A Murderer was an astonishing success, garnering widespread acclaim and news coverage, and sparking an explosion of true crime series on Netflix. The 10-episode season examined the story of Steven Avery, a Wisconsin man who, after 18 years in prison for murder, was exonerated by new DNA evidence. While in the process of suing the county authorities, Avery was arrested again, this time for the murder of Teresa Halbach. The first season explored not only Avery's peculiar case, but also the suspicions that Manitowoc County officials framed him in order to end his attempted lawsuit against them. Season 2 returns to the Avery case, which has gotten a lot of attention and evolved in some notable ways since the first season.
Netflix's flagship Marvel series returns for a third season as blind lawyer/superhero Matt Murdock (Charlie Cox), aka Daredevil, recovers from the events of The Defenders, the crossover series that nearly killed him. After the increasingly ridiculous, ninja-heavy antics of Daredevil season 2 and The Defenders, season 3 returns to Daredevil's roots as a gritty, street-level superhero drama. Murdock's old nemesis, the crime boss Wilson Fisk (Vincent D'Onofrio), gets out of prison, and although he presents himself to the world as a reformed man, Fisk wants nothing more than to discredit and destroy Daredevil. Drawing from the beloved Daredevil comic arc Born Again, season 3 looks to feature a dark, character-driven storyline.
The '80s revival movement isn't stopping anytime soon, and the latest neon-drenched nostalgia piece is Slice, a weird B-movie film set in Kingfisher, an all-American town that happens to be populated by not just humans, but creatures like werewolves, witches, and ghosts. The supernatural residents are a marginalized community, relegated to a neighborhood called Ghost Town. When someone murders pizza boy Sean Hammerschmidt (Austin Vesely) while he's making a delivery to Ghost Town, a number of people — including journalist Sadie Sheridan (Rae Gray), photographer Jackson (Joe Keery), and Sean's ex-girlfriend Astrid (Zazie Beetz) — set out to find the killer. Meanwhile, the cops pin the blame on a loner werewolf named Dax (Chance the Rapper). Slice definitely falls on the cheesy side, but it's got such a great cast and fun premise, it's worth a watch this weekend.
It takes a lot of guts to adapt a Thomas Pynchon novel for the big screen, but director Paul Thomas Anderson has never been one to play things safe. Inherent Vice is a fairly faithful adaptation of Pynchon's meandering, psychedelic neo-noir book of the same name. It follows Larry "Doc" Sportello (Joaquin Phoenix), a weed-loving private investigator who gets a surprise visit from his ex, Shasta Fay Hepworth (Katherine Waterston), who wants his help; her new boyfriend, real estate mogul Mickey Wolfmann (Eric Roberts), is the target of a plot to have him committed to an insane asylum. As Doc investigates the conspiracy against Wolfmann he gets drawn into a labyrinth of shady characters and obscure motives. Inherent Vice is a dizzying mystery film, and while its oddball characters and tangled narrative may take some adjusting to, if you can get on its wavelength, it's one hell of a trip.