Entertainment
Burt Reynolds, Kurt Russell, more in talks for Tarantino's Manson murders film
Burt Reynolds could join Leonardo DiCaprio and Brad Pitt for Quentin Tarantino's ninth film, which is about the 1969 Manson Family murders. Reynolds is in talks, as are Kurt Russell, Tim Roth, and Michael Madsen.
Tuesday, May 8th 2018, 6:36 pm EDT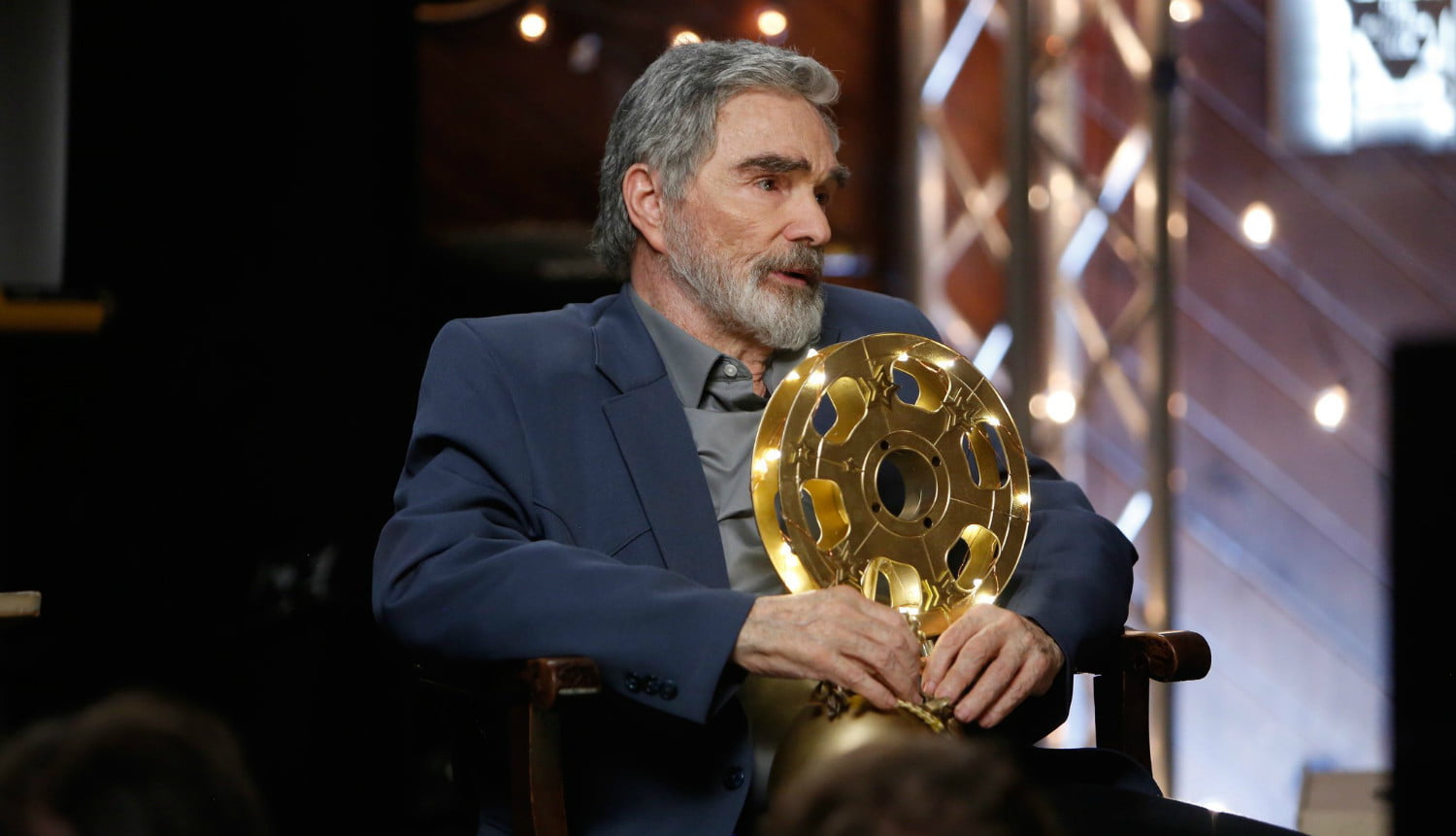 By Nick Hastings
After eight solo feature-length directing credits and more than 20 years atop the Hollywood hierarchy, director Quentin Tarantino has earned a reputation that makes any project he's working on a big deal. The famed auteur's next project,Once Upon a Time in Hollywood, uses the infamous Manson murders of 1969 as the backdrop to a story set in — you guessed it — Hollywood, California.
The film — said to be separated into thematic chapters, laPulp Fiction — doesn't have a targeted release date (hell, it's not even in pre-production yet), but over the past year, rumors have been flying all over regarding which high-profile stars might end up in the movie. So far, the list of confirmed castings includes Leonardo DiCaprio, Brad Pitt, and most recently, Margot Robbie.
Here's everything we know about the film.
From infamous skater to murder victim
Following a lengthy negotiation process, Robbie has officially announced (via an interview with IndieWire) that she'll be playing Sharon Tate inOnce Upon a Time in Hollywood. Robbie most recently earned acclaim with her performance as disgraced figure skater Tonya Harding inI, Tonya, and she previously worked with DiCaprio onThe Wolf of Wall Street. The actress' next appearance will be in a crime thriller titledTerminal.
The boys are back in town … maybe
Following the casting of DiCaprio (in January) and Pitt (in February), Tarantino is reportedly in talks to add several veteran stars — and some former collaborators — to the cast.
According to Deadline, Burt Reynolds, Kurt Russell, Tim Roth, and Michael Madsen are all in talks to join the film's cast. Reynolds, 82, would be taking on the role of George Spahn, a Manson sympathizer and the owner of a ranch where the murders were reportedly planned. Russell, Roth, and Madsen all appeared in 2015'sThe Hateful Eight, and all three have worked with Tarantino on past projects.
The rich get richer
If DiCaprio wasn't enough, Tarantino went out and landed another leading-level actor. Per Variety, Brad Pitt was officially cast inOnce Upon a Time in Hollywood as Cliff Booth, stunt double for DiCaprio's Rick Dalton. According to Tarantino, "Both [men] are struggling to make it in a Hollywood they don't recognize anymore. But Rick has a very famous next-door neighbor Sharon Tate."
In addition, Variety reports that Sony beat out several bidders for the film's rights. This will be the first film for Tarantino without the Weinstein Company.
Leo!
We are getting closer to re-entering the gory imagination of Quentin Tarantino, as a top-tier actor has reportedly joined the cast ofhis upcoming filmabout the Manson Family murders of 1969. DiCaprio has been confirmedas being cast in the upcoming film, Tarantino's ninth asadirector.
In the film, DiCaprio will play the role of aging actor Rick Dalton on what Deadline describes as a "Pulp Fiction-esque movie set" during the summer of 1969. The Titanticactor's casting as an older actor carries a bit of irony. Before Tarantino cast DiCaprio as racist plantation owner Calvin Candie in 2012'sDjango Unchained,hehad wanted an older actor to play the role, but rewrote it to take into account DiCaprio's age.
Ever since word got out in July 2017 that the famed director's next film wouldbe aboutthe Manson Family murders, Tarantino has been mum on additional details. When discussing the filmin November, he remarked, "It's not Charles Manson. It's 1969." That description falls in line with Vanity Fair's synopsis of the film, which is based on information from an anonymous source who claims to have read the script. The film is described as focusing on a TV actor looking to break into the film business, and the murders are a backdrop to that story. Based on that description, you could assume DiCaprio will play the actor, and be the main focus of the film.
Tarantino is also reportedly working on an R-rated Star Trekfilm withThe RevenantscreenwriterMark L. Smith.Tarantino's film about the Manson family murders is expected to be released on August 9, 2019, the 50th anniversary of the crime.