Entertainment
E3 2018 press conference schedule: When to tune in for every major game reveal
E3 2018 will feature press conferences from Sony, Microsoft, Nintendo, Bethesda, Ubisoft, EA, and Square Enix. Here's a breakdown of the schedule, as well as what to expect from each conference.
Monday, May 14th 2018, 1:20 pm EDT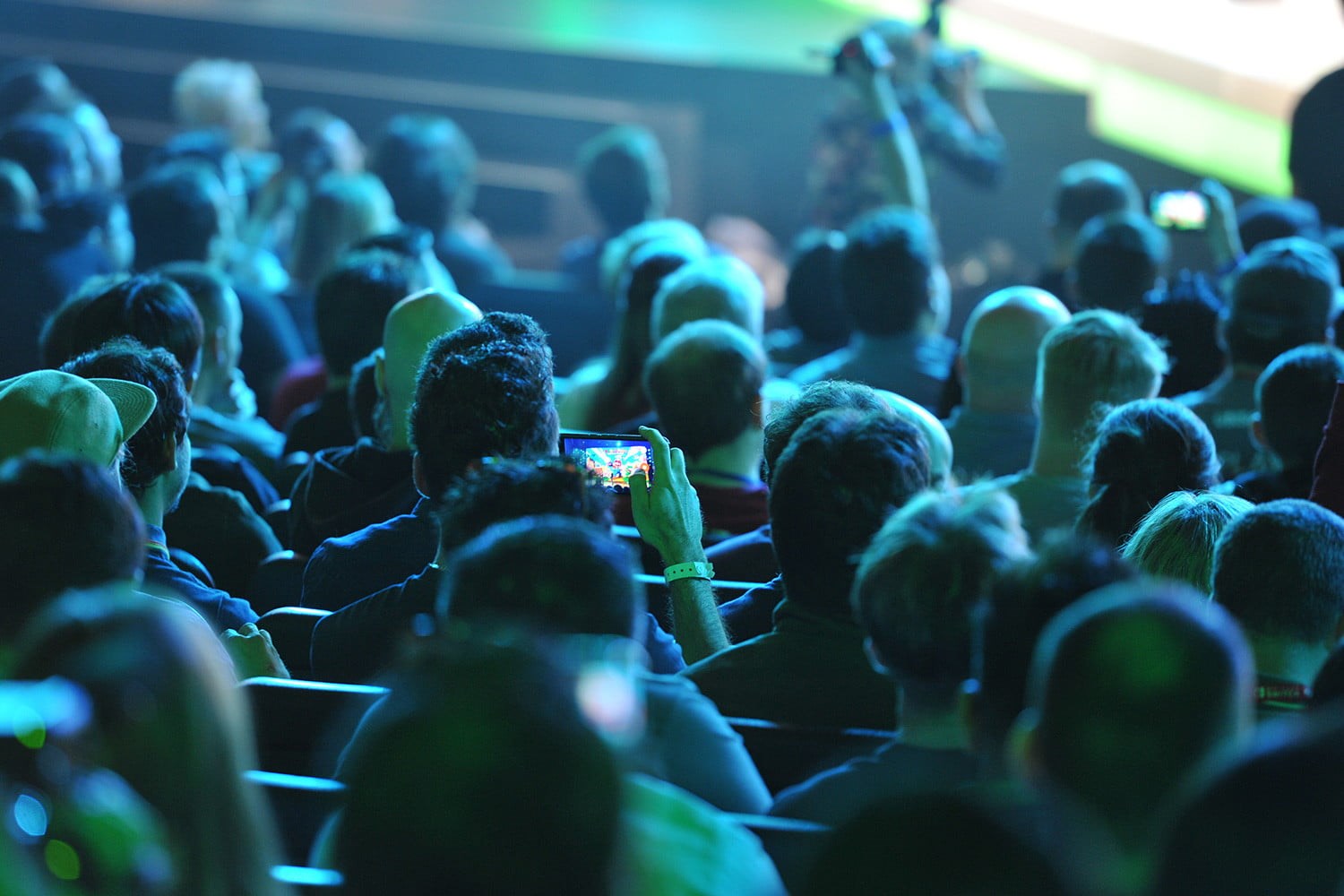 By Steven Petite
E3 2018 is just around the corner, which means it's time to get ready for the show's many, many big game reveals, trailers, and surprises. Every year, most of the biggest, need-to-know game news comes out of a series of press conferences that take place before the official show floor opens. Digital Trends will be on hand to tell you all about it — so stick with us for complete E3 coverage. But until then, we've put together a handy E3 press conference schedule so you can know when to tune in for each presentation.
| | | |
| --- | --- | --- |
| PUBLISHER | DATE/TIME | LOCATION |
| EA | 11 a.m. PT June 9 | Hollywood Palladium |
| Microsoft | 1 p.m. PTJune 10 | Microsoft Theater |
| Bethesda | 6:30 p.m. PTJune 10 | Los Angeles Convention Center |
| Square Enix | 10 a.m. PT June 11 | Video presentation |
| Ubisoft | 1 p.m. PT June 11 | Los Angeles Convention Center |
| Sony | 6 p.m. PT June 11 | TBA (Livestream confirmed) |
| Nintendo | 9 a.m. PT June 12 | Video presentation |
EA: 11 a.m. PT on Saturday, June 9
EA will kick off the E3 press conference parade with its EA Play event at the Hollywood Paladium. We know we'll see BioWare's next franchise, Anthem, and the next Battlefield game. We're also sure to get looks at upcoming Madden and FIFA entries. Here's our complete look at what we expect from EA.
Microsoft: 1 p.m. PT on Sunday, June 10
Microsoft doesn't have very many announced exclusives right now, but expect the long-in-development and often delayed Crackdown 3to make another appearance, hopefully with a concrete 2018 release date. It would also make sense to see either Halo 6 or Gears of War 5 on display, and if a Walmart Canada leak proves accurate, Microsoft could be poised to reveal the next Forza Horizon game. The leak said "Forza Horizon 5," and there hasn't even been a Forza Horizon 4 yet. So … who knows? Here's everything we've managed to glean so far.
Bethesda: 6:30 p.m. on Sunday, June 10
Bethesda's showcase should be interesting purely for the fact that we have no idea what the studio is up to. The studio behind Doom, Prey, Fallout, Elder Scrolls, and Wolfenstein currently has exactly zero announced games. A recent leak suggests that Bethesda may announce Rage 2, the surprising sequel to Id's post-apocalyptic 2010 shooter. Fallout studio Bethesda Game Studios is also due toannounce something, as its last game (not counting VR ports) was Fallout 4in 2015. Here's a complete list of what we expect from Bethesda … such as it is.
Square Enix: 10 a.m. PT onMonday, June 11
Square Enix hasn't held its own press conference since 2015, so this one should be fun (it's a video presentation). The Japanese developer has numerous anticipated games in the pipeline, including Kingdom Hearts III, Final Fantasy VII Remake, Dragon Quest XI, and Shadow of the Tomb Raider. Both Dragon Quest XI and Shadow of the Tomb Raider have September launch dates, so those have to be there. And Kingdom Hearts III is currently on track for a 2018 release, so Square Enix's return to E3 seems like a perfect time to follow up with a specific release date. Here's our full take on what to watch for from Square Enix.
Ubisoft: 1 p.m. PT on Monday, June 11
Sony: 6 p.m. PT on Monday, June 11
Nintendo: 9 a.m. PT on Tuesday, June 12
Nintendo will once again go with its Nintendo Direct livestream format in place of a traditional E3 press conference. We know the stream will center on Super Smash Bros.for Switch, and there's a good chance we'll get one final look at Mario Tennis Acesright before it launches a week after E3. Last year, Nintendo teased Metroid Prime 4and revealed a core Pokmon game for Switch. Perhaps those will be on display, and it wouldn't be surprising to learn of more third-party ports coming to Switch. Also, watch out for looks at upcoming 3DS titles. Despite expectations, Nintendo appears to be focused on supporting its aging handheld through at least 2019 — here's our complete guide to Nintendo's E3 presentation.