Entertainment
The best accessories to pick up for your Nintendo Switch
The Switch is a capable console right out of the box, but it has its limitations. Thankfully, these Nintendo Switch accessories will allow you to make the most of Nintendo's latest console.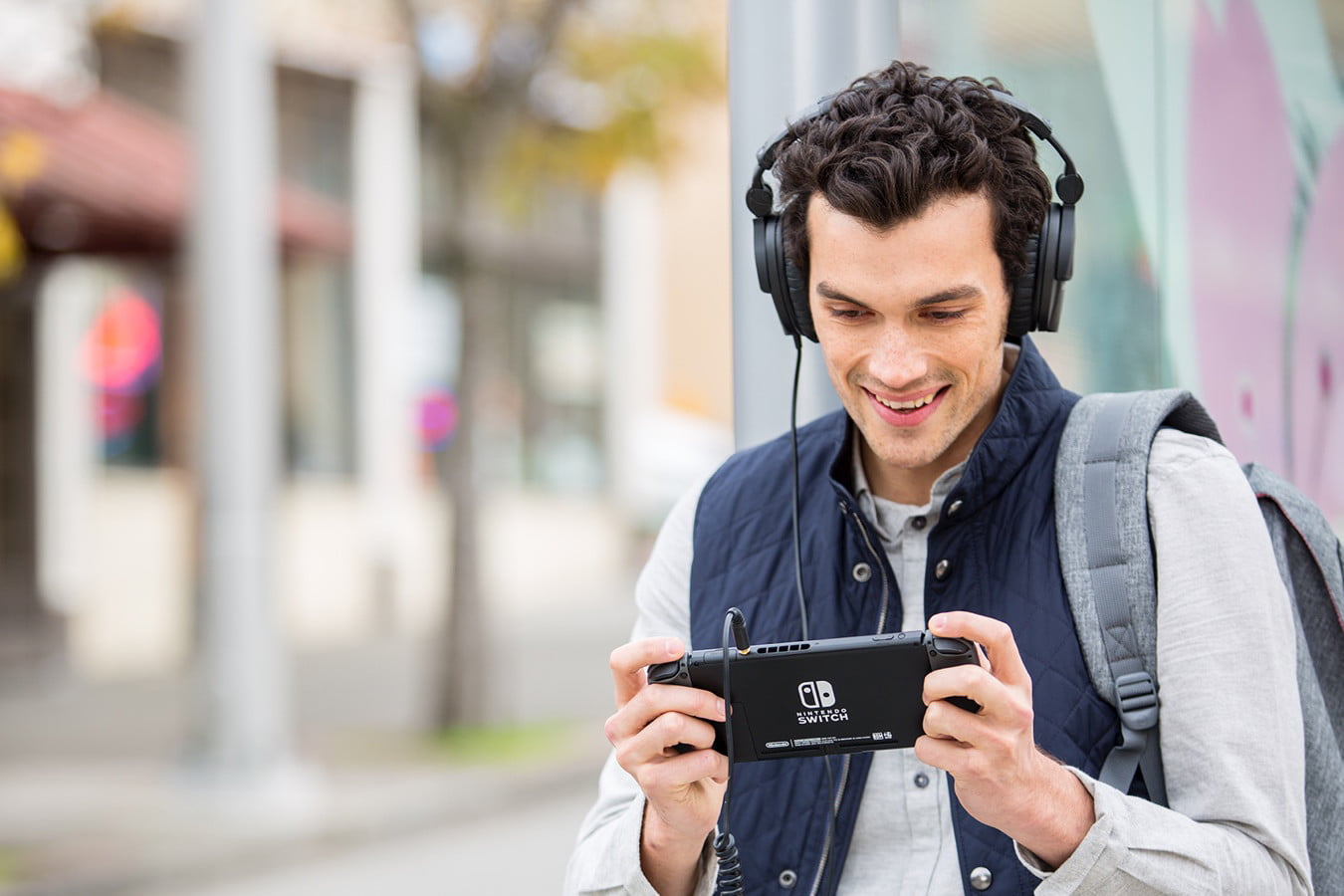 The Nintendo Switch is here, but like all new consoles, the basic $300 price tag doesn't necessarily reflect how much it will cost you. As a Switch newbie, you need games to play, and the cost only goes up from there. Since the Switch is both a home console and a handheld, it has some the requirements of both. Players will likely want to grab gear to maximize their fun at home, such as additional controllers, but also chargers to keep your console running. Carrying cases, screen protectors, play stands — there are lots of potential add-ons to consider. We've been keeping track of what's out there, and these are the best Nintendo Switch accessories we've tried to date.
When you want a more conventional controller experience, the aptly titled Pro Controller is the way to go. Although the Switch's Joy-Con controllers can be separated for greater range of motion, they lack the ever important D-Pad that's essential for some types of games. The Pro Controller has quickly become our favorite way to play the Switch. With increased analog stick size and big, responsive buttons, the Pro controller rivals the quality of both the Xbox One and PS4 controllers. It's a bit pricey at $70, but the Pro Controller should be at the top of your Switch accessory wishlist, ahead of an extra set of Joy-Cons.
Buy it now from:
Playing your Switch in tabletop mode is a great option for gaming when you're out and about, but your battery can die quickly if you don't have access to your charger and an outlet. With the SwitchCharge, you not only get a far superior stand than the one built into the Switch, but a 10,000 mAh battery that can keep your Switch fully charged for hours of extra time. The device comes with slots to store two game cartridges, and the included USB port gives you the ability to charge your phone from the battery while you play. Because it also features a USB-C port, you can charge the SwitchCharge with a standard Switch AC adapter or by plugging it into the dock.
Buy it from:
The Switch is perfect for long car rides, and iBolt's Switch Headrest Mount is a solid option if you want to play multiplayer games, or play with a pro controller. The mount attaches to the metal bar of your car's headrest using an Allen key clamp, and it can be adjusted to position the console itself in the center of the back seat area. During our time with the unit we were sent, the mount didn't budge, allowing us to play our games even as our car took sharp turns. The only downside is the bottom clamp for the Switch, which doesn't provide access to the charging port, so you may need to take charging breaks.
Nyko's Charge Base is a great option for using the Switch in your own house, but it's a little too bulky to take on the go. Instead, you want to pick up the Power Pak. The device clips onto the back of your Switch and offers a bulkier kickstand, so you'll still be able to prop it up wherever you go. The best part, however, is the 5,000 mAh battery, which is more substantial than the Switch's own battery. This means you'll be able to play games for about twice as long without ever having to find a power outlet.
The Switch comes with 32GB of internal storage, but some of that is taken up by the console's operating system. You're going to use the paltry memory allowance in a hurry with digital games, game saves, and DLC downloads. The good news is that you can expand your Switch's memory with with both MicroSDXC and MicroSDHC memory cards.
The essential thing to remember when it comes to MicroSDXC and MicroSDHC cards is that you want them to be fast. A good yardstick is to make sure cards are Class 10, which ensures a high read speeds. This translates to better load speeds when accessing data on the card, including downloaded games. You'll also want a high-capacity card, although the bigger the card, the more expensive it will be. One last tip: Shop around. Cards are often marked down or on sale at one retailer or another, so you can avoid paying full price.
If you want to learn more about how to pick the right memory card for your Switch, we have a full guide that goes into detail on every important feature. If we had to pick just one card, though, here's the card we'd recommend.
This SanDisk 128GB microSDXC card will likely be enough for most Switch owners. With class 10 speed from one of the respected manufacturers in storage, you can't go wrong here. Sure, some users may fill the 128GB card, but with 256GB prices approaching roughly three times the price of this card, we can't recommend purchasing a larger capacity card at this time.
Buy it now from:
Your Nintendo Switch stays snug and safe inside the dock when at home, but what about when you want to travel with it? You'll absolutely want to invest in a case. A myriad of options have become available since the Switch launched, and the sheer number of choices may make it hard to figure out what's right for you. We've compiled four of our favorite carrying options to make your decision easier.
Notice anything different about the screen? It's perfectly fitted with amFilm's tempered glass screen protector, and thanks to the incredibly easy to use kit included, your Switch's screen can be safe from scratches while retaining its natural appearance. The Switch sadly comes equipped with a plastic screen, meaning that it is prone to scratches. You should purchase a screen protector as soon as possible, and we highly recommend going for the tempered glass option. Plastic screen protectors will accumulate scratches, while tempered glass remains crisp and clear. Cut perfectly to fit the Switch's screen, the amFilm screen protector should be the first and only screen protector you look into.
Buy it now from:
The ability to take the Switch on the go is one of its most attractive selling points, but it has a few technical downsides. Resolution dips from TV to handheld mode are a bummer, along with the fact that bringing it to a friend's house may require playing in tabletop mode to enjoy two player. Let's face it: Lugging around the dock is not fun. Luckily, there's at least one great option looming to make everything a bit easier when away from the included dock.
Born from an IndieGoGo campaign, the SFANS adapter makes it easy to connect your Switch to a TV without the dock. Using an HDMI cord and the Switch's power adapter, you can easily plug the Switch into any TV. After reviewing the SFANS adapter, we actually prefer this method to the Switch's standard dock. The final design, seen above, ditches the wire for a mini-dock design, making it easier to transport.
Buy it now from:
Update:Added iBolt Switch Headrest Mount to the list.