Entertainment
Netflix Recommended TVs: What does it mean, and why do you want one?
Netflix Recommended TVs will have faster startup and playback. Our guide gives a quick breakdown of Netflix's criteria for recommending TVs and explain what this means for you.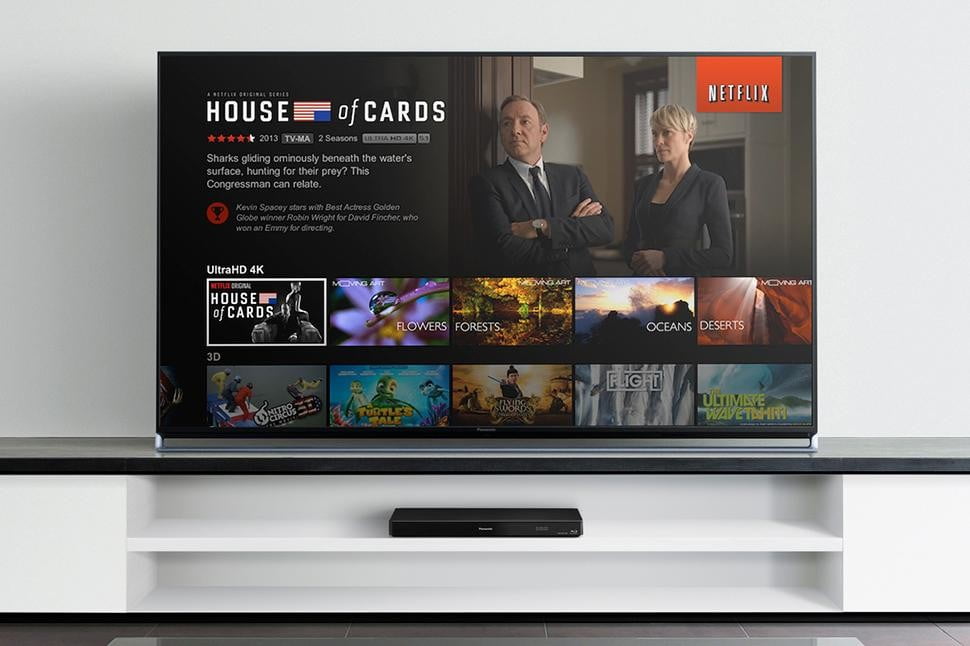 You know you love Netflix, and Netflix knows you love Netflix, so it makes sense that the streaming behemoth might have a thing or two to say about the TV you use to watch Netflix. To help new TV buyers identify the TVs that will help them get the very best Netflix experience (according to Netflix, of course), it launched its"Netflix Recommended" program back in 2015. Think of it like an EnergyStar sticker — used to distinguish the TVs that are optimized for Netflix with "fast" streaming and the ability to play Netflix just as it intends.
It's a cool idea — everybody wants a better streaming experience. But what does that mean? According to Netflix, every recommended TV must meet five out of seven criteria:
Instant on (TV starts up and provides access to apps like Netflix immediately)
Latest Netflix version (TV must ship with the latest version and support new features like video previews)
Fast app launch (The Netflix app must launch "quickly" whether it's just after the TV starts, or when switching from another app)
Netflix button (There needs to be a dedicated Netflix button which, when pressed, can start the TV and take you straight into the Netflix app)
Netflix icon (The Netflix app must be easy to find when you access your TV's apps)
TV resume (The TV remembers exactly where you were when you turned it off, e.g. looking at the episode list of Supernatural, and takes you back there when you turn it back on)
High-res Netflix interface (The Netflix app must be presented in at least 1080p resolution, making text as legible as possible)
Officially, none of these criteria are mandatory, but in its blog post for the new 2018 TVs, Netflix points out that all recommended TVs have a dedicated Netflix button, and that:
When you see the "Netflix Recommended TV" logo, it means that device has passed rigorous testing to ensure great performance and easy access to Netflix and other services. This means the TV:
Starts up instantly and gets to Netflix (or other internet TV services) within just a few seconds.

Allows users to move quickly and easily between apps

Comes with the latest version of Netflix

Can support newer, more immersive Netflix browsing experiences, like video previews
This leads us to suspect that the only optional criteria are the last two (TV resume, and a high-res interface). However, the company stops short of telling consumers which of the seven criteria the recommended TVs possess, leaving us to guess if they only have five, six, or all seven.
It's worth noting that just because a TV doesn't carry the Netflix Recommended badge doesn't mean it doesn't deliver a solid streaming experience. A company spokesperson told Digital Trends that, "Netflix Recommended TV is available to any manufacturer that is offering a new TV with a certified Netflix implementation on it," but that not every manufacturer has chosen to engage in the process to actually be rated by Netflix's testing team.
Check out which 2018 TVs have made the cut so far. As you can see, it's a pretty exclusive club for now:
Netflix recommended 2018 TVs:
LG 4K UHD TVs w/ webOS 4.0:
W8, E8, C8, SK9500, SK9000, SK8070, SK8000, UK7700, UK6570, UK6500, UK6300, UK6270, UK6200
Sony W800F / WF800 series Android TVs
Wondering if you already own a Netflix recommended TV? Here are the models that qualified in 2017:
LG4K UHD TVs with webOS 3.5:
UJ6300, UJ6500, SJ8000, SJ8500, SJ9500, UJ7700, B7, C7, E7, G7, W7
Samsung2017 4K UHD and QLED TVs:
7 Series, 8 Series, 9 Series, Q Series
All 2017 Sony Android TVs
X850E, X900E, X930E, X940E, A1E, X800E, X805E, X806E, X807E, X855E, X857E, X905E, X907E, X945E, X947E
Now that you know the deal, you can be on the lookout for the Netflix Recommended badge when shopping for a new TV. For more info, check out the video explaining the specsbelow.