Entertainment
Here's what's new on Amazon Prime Video in June 2018
Amazon Prime Video adds new titles each month that are available for free to all Prime members. Check out our list to find out all the new content hitting Amazon Prime Video in June 2018, from fresh new comedies to...
Wednesday, May 16th 2018, 3:27 pm EDT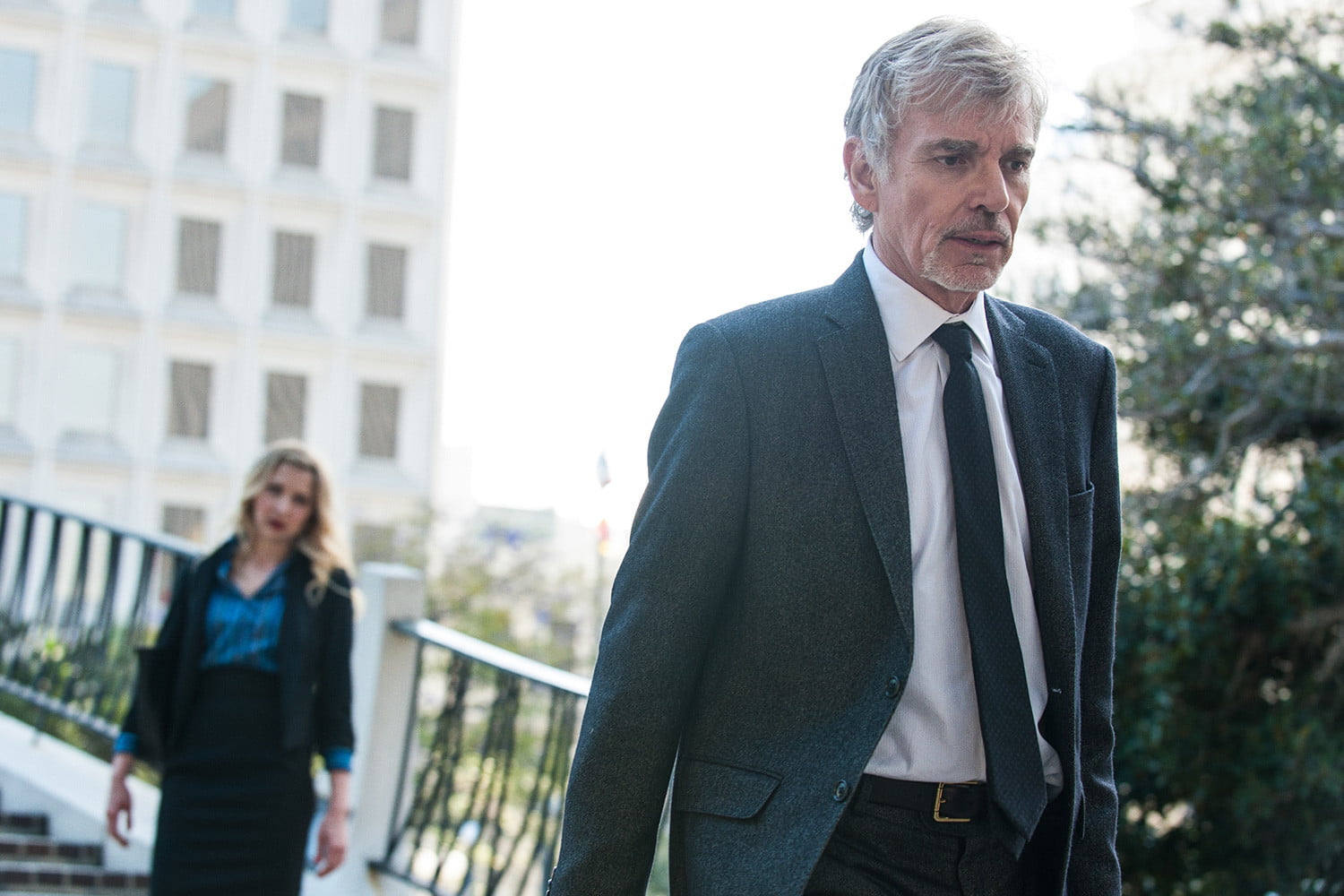 By Rick Marshall
Each month, Amazon adds a healthy dose offresh content, providing viewers with a significant number of new and interesting things to watch. With so much newstuff, it can be hard to know what to watch without doing extensive research. Never fear, streaming enthusiasts and Amazon Fire TV owners: If you're looking for the best of what's new on Amazon Prime Video this July and August, we're here to help.
August brings the first season of Tom Clancy's Jack Ryan, Amazon's original series that casts John Krasinski as a modern-day version of Clancy's titular CIA analyst. The series explores the iconic character's early years, with the first season taking audiences on one of Jack Ryan's earliest missions.
Another Amazon original project, the action comedyGringo, also becomes available in August and boasts an all-star cast that includesDavid Oyelowo, Charlize Theron, Joel Edgerton, Thandie Newton, Sharlto Copley, andAmanda Seyfried. The film follows a businessman (Oyelowo) on assignment in Mexico who ends up on the wrong side of the drug cartels.
Below, you'll find the full list of everything that's new on Amazon Prime Video in July and August, with our recommended films and shows in boldface. And if you're still not sure what to watch, we've got a list of the best movies streaming on Amazon, as well as a list of thebest TV shows streaming on Amazon, to help you make an informed choice. If Amazon isn't your only go-to streaming service, we've also got helpful articles on what's best on Netflix and the best films on HBO's streaming service.
TV
August 1
#MeToo: Now What? (Season 1)
August 10
Agatha Christie (Season 1)
August 14
Avoiding Apocalypse (Season 1)
The Stinky & Dirty Show (Season 2B)
August 31
Billy the Exterminator (Season 1)
Hangar 1: The UFO Files(Season 1)
Tom Clancy's Jack Ryan (Season 1)
True Tori (Seasons 1-2)
August TBD
All or Nothing: Manchester City (Season 1)
Movies
August 1
A Cinderella Story
American Gigolo
American Ninja
American Ninja III: Blood Hunt
Be Cool
Black Mask
Black Rain
The Blair Witch Project
Book of Shadows: Blair Witch 2
Boomerang
Cold War
CSNY/Dj Vu
Curse of the Starving Class
Double Whammy
The Elephant Man
Fat Man and Little Boy
Fled
Flight of the Intruder
Freedom Writers
Frequency
G.I. Joe: The Rise of Cobra
Get Shorty
Heartbreakers
High Noon
Hoosiers
Hurt Locker
I Went Down
In & Out
Jacob's Ladder
Jay and Silent Bob Strike Back
Jean-Michel Basquiat: The Radiant Child
Joe
John Grisham's The Rainmaker
King Corn
Kingpin
Nick of Time
The Ninth Gate
No Way Out
Original Sin
The Prince and Me
Out of Time
Private Parts
Pussy Riot: A Punk Prayer
The Soloist
Species
Species II
Species III
Stir of Echoes
Stir of Echoes 2: The Homecoming
Teen Wolf
Teen Wolf Too
The Time Machine
True Colors
Tunnel Rats
The Usual Suspects
Vegas Vacation
Watchmen
August 2
August 6
Spy Kids 2: Island of Lost Dreams
August 7
Having Our Baby
It Takes Guts
August 8
All I See Is You
Blood Ties
August 9
August 10
August 14
August 16
August 17
August 21
Ambassadors of the Sky
Two of a Kind
August 23
August 25
Disobedience
The Escape of Prisoner 614
Woman Walks Ahead
August 26
New on Amazon Prime Video in July
If you missed our recap of everything arriving on Amazon in July, you can find it below.
TV
July 1
21 Jump Street(Seasons 1-2)
Burn Notice(Seasons 1-7)
Damages(Seasons 1-5)
NYPD Blue(Seasons 1-12)
The Closer(Seasons 1-7)
July 13
Comicstaan(Season 1, episodes 1-4)
July 24
July 29
Movies
July 1
20,000 Days on Earth
The Act of Killing
The Adventures of Buckaroo Banzai Across the 8th Dimension
A.I. Artificial Intelligence
All is Lost
American Psycho
American Psycho 2
An Inconvenient Sequel: Truth To Power
And God Created Women
Angel Heart
Angela's Ashes
Assassination
Avenging Force
Barfly
Blazing Saddles
Blue Chips
Body Count
Breakfast at Tiffany's
The Brothers Bloom
Cadillac Man
Christmas Trade
Dead Man Walking
Double Jeopardy
Dr. T. and the Women
The Eternal
Finding Bliss
The Foot Fist Way
The Fourth War
The Graduate
Gran Torino
The Haunting of Molly Hartley
Highlander II: The Quickening
Incident at Loch Ness
Invaders from Mars
The Invisible War
Jeepers Creepers
Killer Klowns from Outer Space
Ladybugs
Late Phases: Night of the Lone Wolf
Letters to Juliet
The Longest Yard(2005)
Maximum Overdrive
The Mechanic
Mixed Signals
Monkey Shines: An Experiment in Fear
The Monster Squad
Ms. 45
Mulholland Drive
Murphy's Law
Next
Number One With a Bullet
Our Nixon
P.O.W. the Escape
Patriot Games
Pee-Wee's Big Adventure
Pretty in Pink
Rabbit Hole
Sahara
Sex Drive
Six Shooter
Snake Eyes
State of Grace
Street Smart
Stripes
Switchback
The Twilight Saga
Trade
V for Vendetta
Waste Land
Witness
Woody Allen: A Documentary(Parts 1 and 2)
Wooly Boys
Yelling to the Sky
Zodiac
July 8
July 13
A Fly in the Champagne
Between Two Harbors
Innersection: Black
Innersection: Blue
Modern Collective
Ocean Driven
Surfing Presents: Du Ciel
Winter Out West
July 14
July 16
July 20
July 24
How to Talk to Girls at Parties
July 27
July 28