Entertainment
Tom Cruise drops the first official photo for the 'Top Gun' sequel
Tom Cruise has posted the first photo from Top Gun 2, the sequel to the 1986 action film that cast him as hotshot pilot Pete "Maverick" Mitchell, which has officially begun production after years of rumors.
Thursday, May 31st 2018, 2:07 pm EDT
Updated:
Wednesday, June 20th 2018, 9:44 am EDT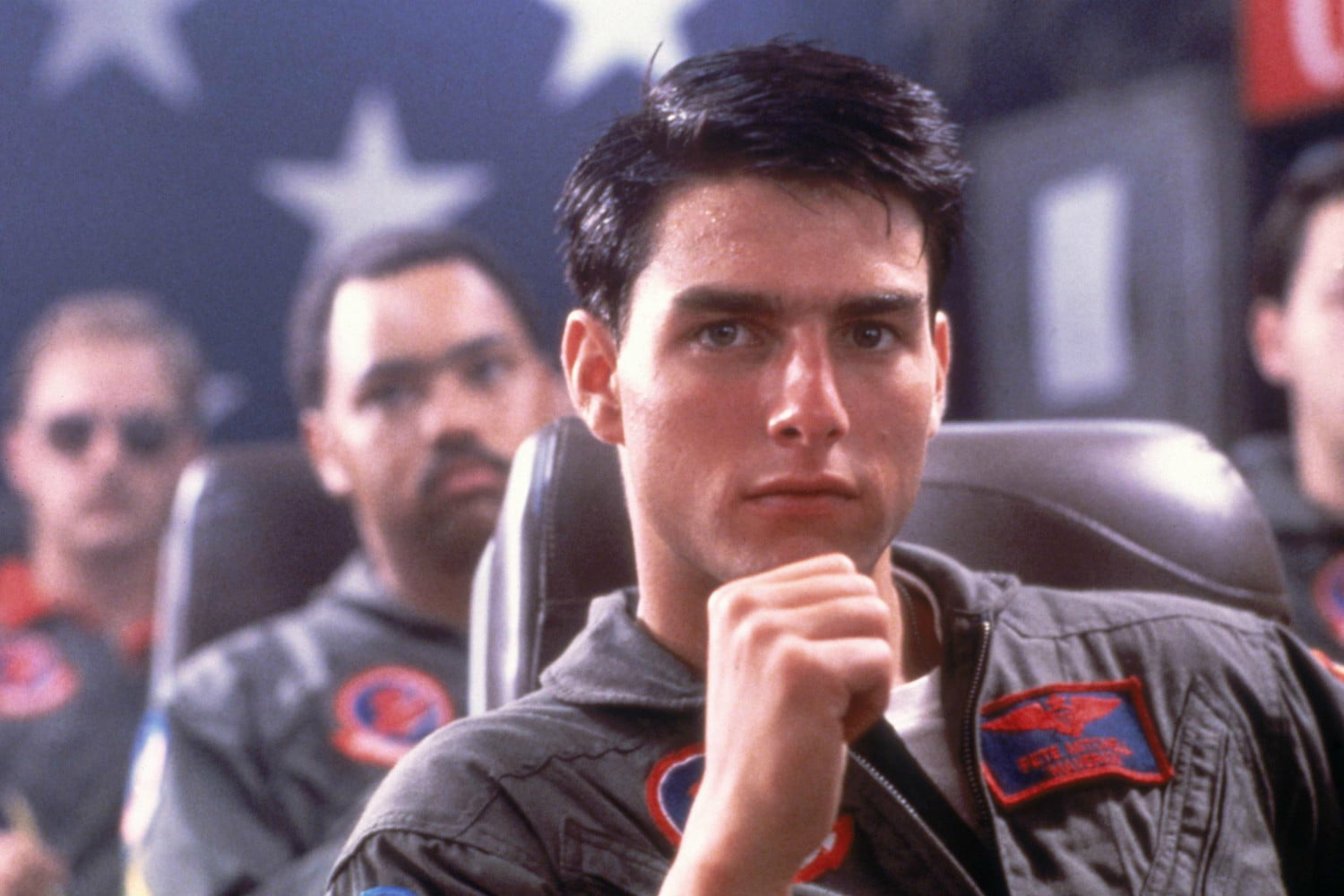 By Rick Marshall
Get ready to feel the need for speed all over again. After years of rumors,Top Gun 2— which may or may not be titled Top Gun: Maverick —is officially hitting theaters in July 2019, and Tom Cruise isn't the only person returning for the sequel. Movie soundtrack maestro Kenny Loggins might be headed back to the danger zone, too.
Set to reunite Cruise withOblivion directorJoseph Kosinski, theTop Gun sequel will bring back hotshot Navy pilot Pete "Maverick" Mitchell (Cruise) for a story reportedly dealing with the rise of unmanned dronesin the military.
With the film scheduled to hit theaters July 12, 2019, here's everything we know about theTop Gun sequel so far.
Back to the danger zone
In a film packed with memorable moments, the montage of flight clips set to Kenny Loggins'Danger Zone was one of the most iconic scenes inTop Gun (that didn't involve a volleyball, of course).
Asked whether he'd revisitDanger Zone for the new movie,Loggins told TMZ that theTop Gun sequel might offer a new spin on that musical moment.
"I met Tom Cruise on [The Tonight Show with Jimmy Fallon], and I asked him that question," said Loggins. "He said, 'Of course we have to use Danger Zone.' So I'm hoping to do it maybe as a duet with a young act. … We have some feelers out to some pretty cool rock acts."
Loggins added that he's willing to let a younger collaborator (or collaborators) take the wheel on the new version of the song, too.
"Maybe do it his way or their way, depending on whether it's a band or soloist," he explained. "So [we'd] reinvent the song, to a point. That's what I'm hoping to do."
Return of the Iceman
Cruise is the only cast member officially confirmed for the Top Gun sequel at this point, but unconfirmed reports suggest that Val Kilmer will also reprise his role asTom "Iceman" Kazansky.
According to The Wrap, Kilmer has been "spottedaround the San Diego hotel the studio has been using since production began" and an unidentified source involved with theTop Gun sequel has confirmed Kilmer's involvement. It's all unofficial at this point, but given that Iceman was Maverick's chief rival in the original film, a return to the role isn't all that surprising.
Feed the need
On May 31, Cruise posted a photo on Twitter from the first day of production on Top Gun 2.The photo features Cruise back in his flight suit, with the tagline "Feel The Need" superimposed over the image.
Flight plan
Tom Cruise first confirmed theTop Gun sequel in May 2017 during an appearance on the Australian showSunrise when the hosts asked him about the longstanding rumors. Apparently, he decided to finally let the cat out of the bag because he confirmed the news and revealed not only that "it's true," but also that he'll start filming "probably in the next year."
Although Cruise suggested that the film might be titledTop Gun: Maverick, the studio has yet to announce the sequel's official title.
Even though the show's hosts had specifically brought up the subject, they seemed hilariously shocked whenCruise actuallyconfirmed theTop Gun rumors.It makes sense why, though. In spite of producer Jerry Bruckheimerteasing possible plots since at least 2014 and Val Kilmer letting slip in late 2015 that he'd been offered the chance to reprise his role, the hosts were the first to get a confirmation from Cruise himself.
Variety laterreported that Kosinski hadalready been hiredto direct the film. The report claimed that Cruise met with several potential directors ahead of shooting for Mission: Impossible – Falloutin London to ensure production onTop Gun was ready to begin quickly. Deadline later confirmed the news regarding Kosinski, but studio Paramount Pictures didn't make anything official until a month later when it announced the 2019 release date for theTop Gun sequel.
A high-flying legacy
The original 1986 action dramaTop Gunhelped propel Cruise to superstardom in the role of a cocky young pilotwho gets the opportunity to train with the Navy's elite Fighter Weapons School in San Diego. He was joined by his radar intercept officer Nick "Goose" Bradshaw (played by Anthony Edwards), and the film also starred Kilmer as Maverick's rival, Tom "Iceman" Kazanski. Kelly McGillis portrayed civilian instructor Charlie Blackwood in the film, and Tim Robbins played fellow pilot Sam "Merlin" Wells.
Directed by Tony Scott,Top Gun won an Academy Award for Best Original Song for Take My Breath Away performed by Berlin. In 2015, the United States Library of Congress selected the film for preservation in the National Film Registry, finding it "culturally, historically, or aesthetically significant."
Updated June 19 with news regarding Kenny Loggins re-recording Danger Zone for the sequel.