News
Kentucky among Top-10 states in America for hot car deaths
When temperatures rise outside, so do the temperatures inside cars.
Monday, June 18th 2018, 4:05 PM EDT
LOUISVILLE, Ky. (WDRB) - When temperatures rise outside, so do the temperatures inside cars.
Kentucky has had 18 children die in hot cars since 1998, which is eighth per capita in the country. The most recent death was a 2-year-old earlier this month in northern Kentucky.
Erika Janes, Injury Prevention Coordinator for Norton Children's Hospital, said the deaths are 100 percent preventable if people simply pay attention.
"The time when we see things happen is when the person who is not used to taking the child has the child," Janes said, adding that children get hotter much quicker than adults.
"A baby ... heats up three to five times faster than an adult," Janes said. "So if you were sitting in a hot car, we feel miserable quickly. But they're three to five times faster than that."
Janes said many parents leave children in the car to either go into a store, thinking it will just be a few minutes, or they forget their child. For parents who knowingly leave the child, she said minutes can turn deadly quickly. However, for parents who simply forget their child is in the backseat, one way to remember is to start putting something like a phone or wallet in the backseat near the child, so you have to get in the back.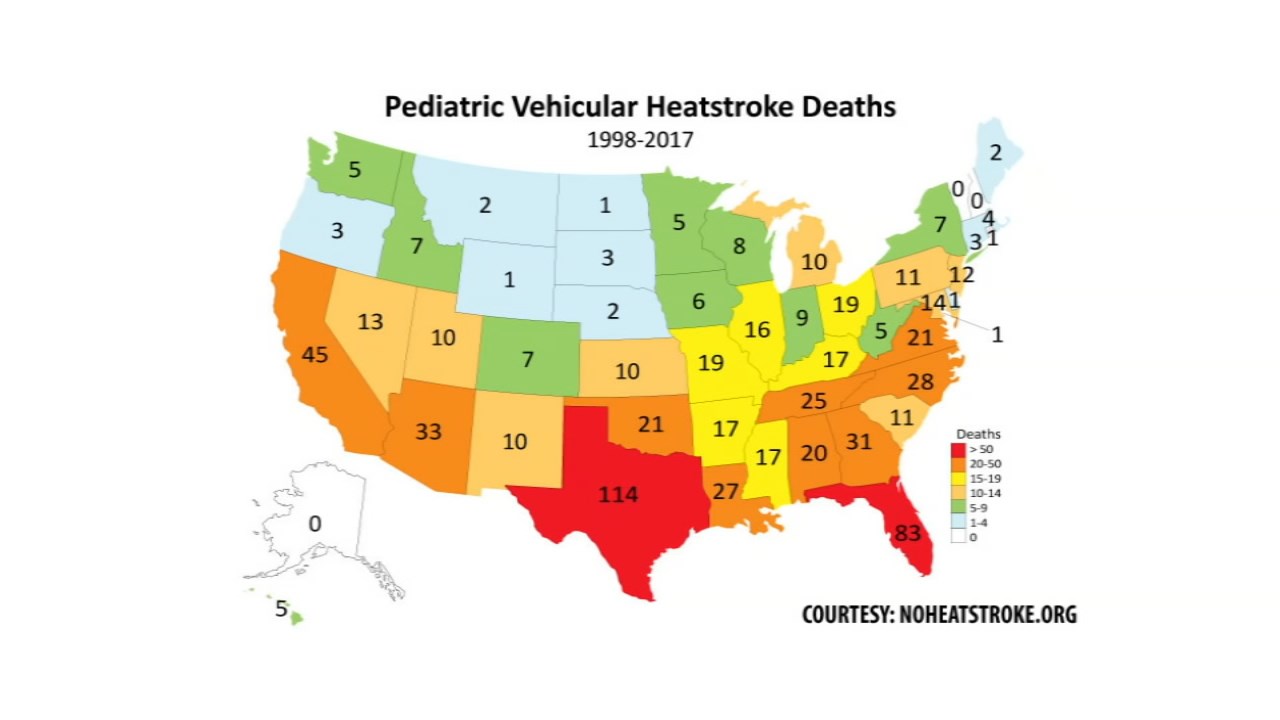 "I know we get busy and things can happen, but anything you can do to remember you have a child in the backseat is a great idea," Jeffersonville Fire Chief Eric Hedrick said.
According to noheatstroke.org, Indiana has half the number of hot car deaths Kentucky has since 1998 with nine. However, officials said that is nine too many. The biggest advice Hedrick can give is if you see something, say something. Then get the child out of the car quickly.
"You see a child in the car, and it's not responsive, it's not responding to you guys knocking on the window or anything ... get the child out of the car," he said. "If that means opening the glass, get the door open however you need to and call 911 and soon as you can."
Another tip to help prevent these types of deaths is to lock your car doors while you're at home. Janes said this will prevent children from finding their way into the car and getting stuck there.
Copyright 2018 WDRB Media. All rights reserved.