News
Prospect City Council requests $25,000 investigation into Mayor John Evans' behavior
Members of the Prospect City Council are upset with how they say the mayor has been acting, and they're requesting a $25,000 investigation into his actions 
Monday, June 18th 2018, 9:54 PM EDT
LOUISVILLE, Ky. (WDRB) -- Members of the Prospect City Council are upset with how they say the mayor has been acting, and they're requesting a $25,000 investigation into his actions.
Mayor John Evans is accused of using ethnic slurs, forgetting to submit invoices, having mood swings and yelling while at work. He said these recent efforts by city council is a political witch hunt.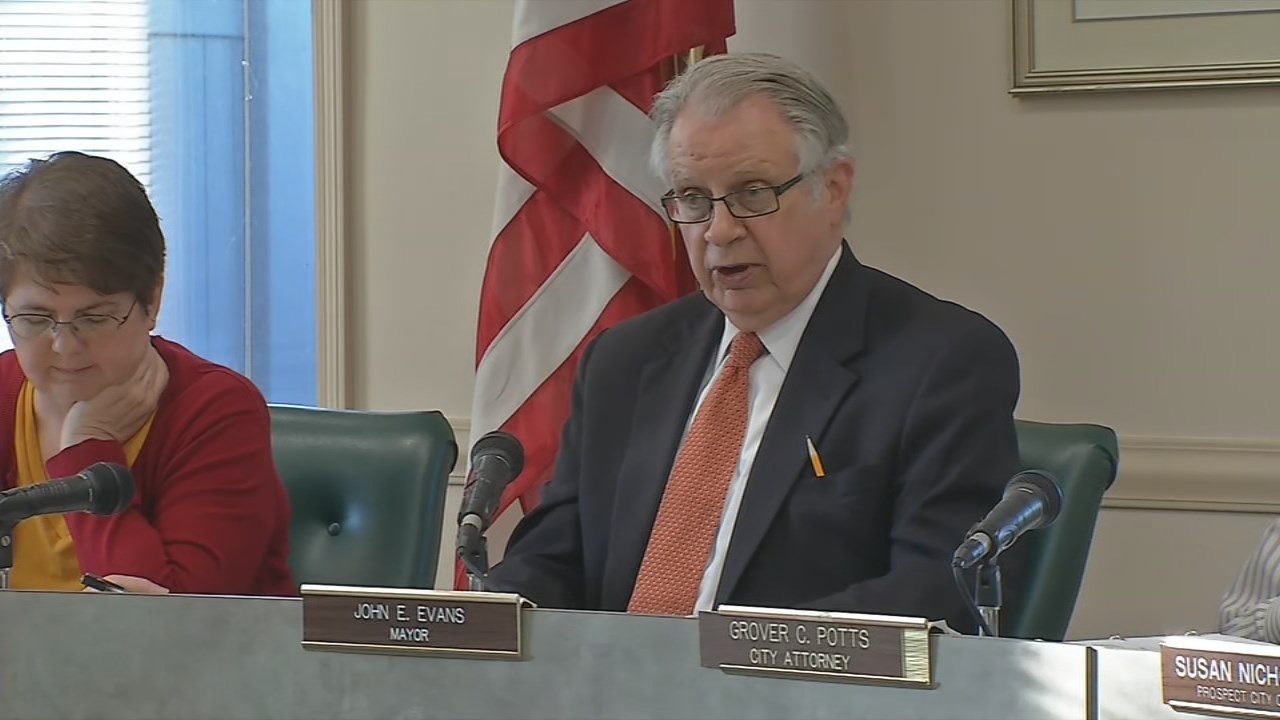 Councilman Luke Schmidt said employees had contacted council members upset over Evans' behavior and asked for his resignation. Initially, a $50,000 investigation was requested to look into the allegations. That has now been dropped to $25,000.
Much of that money would be used to see if Evans' health would allow him to be fit for office. Schmidt proposed an ordinance for a second altered budget, allocating the money for the investigation.
"The longer this goes on, the madder it makes me," Evans said.
Evans denied he ever created a hostile work environment and said that because it's an election year, it's all to get him out of office.
"Isn't it weird to make all these allegations and put them in the public record and then want to have an investigation to see if there was something there?" Evans said. "That is kind of backwards, it seems, to me."
Because Monday was first reading of the new ordinances, they were not voted on. That could come at the July meeting.
Copyright 2018 WDRB Media. All rights reserved.