Weather
Severe Risk Posted for Next Three Days
Today, heavy downpours are firing off from existing and new outflow boundaries.
Wednesday, June 20th 2018, 4:21 PM EDT
After a 6 day heat wave and fairly dry conditions, showers and storms are returning to Kentuckiana! Today, heavy downpours are firing off from  existing and new outflow boundaries. Thursday and Friday there is an even better chance for showers and storms as a low pressure moves toward and over the region.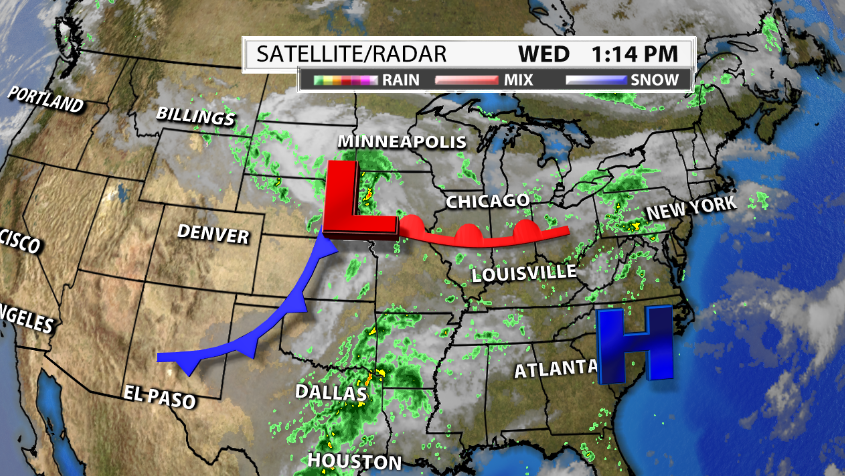 The Storm Prediction Center has posted a severe risk for the next three days (today, tomorrow and Friday). This is known as a "marginal risk" and is level 1 out of 5. Today's risk is for areas north of the Kentucky Parkways.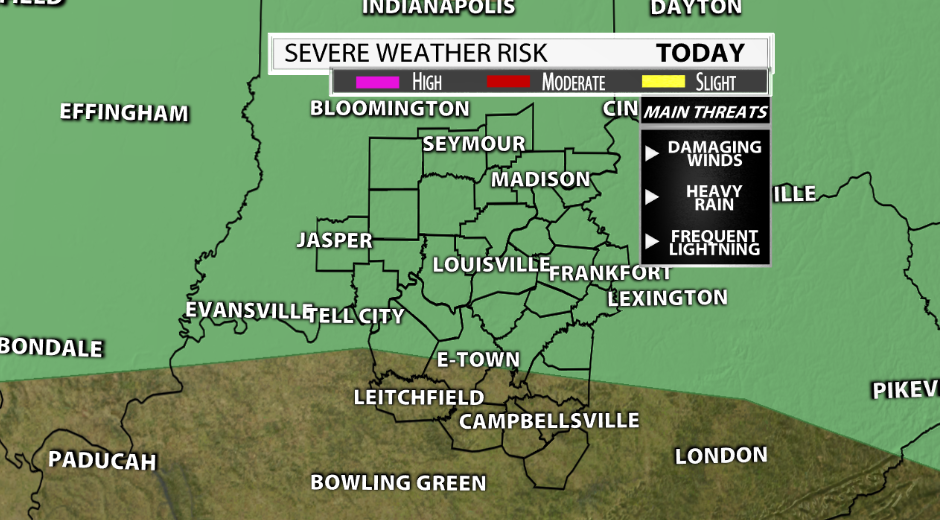 Tomorrow's risk is mainly west of I-65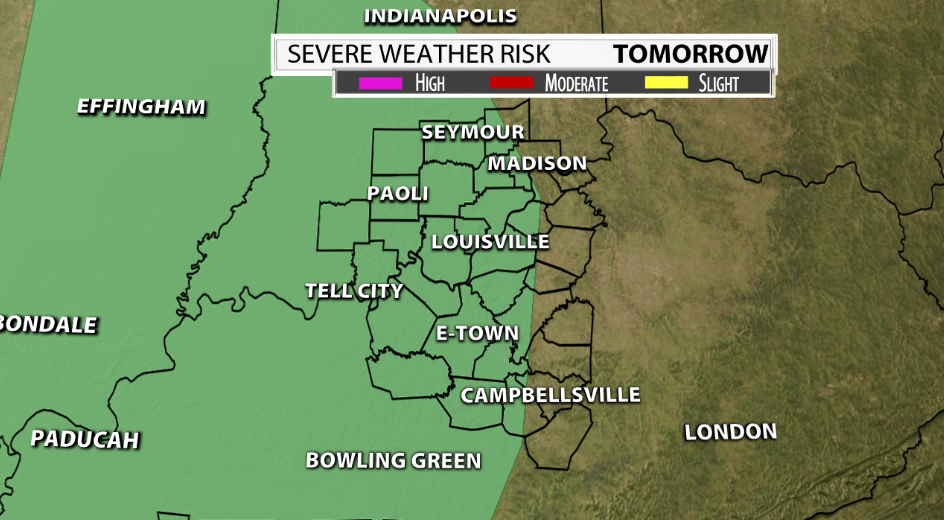 Friday's is generally SE of the Watterson. The risk could be elevated on Thursday or Friday. If it does, we will keep you posted.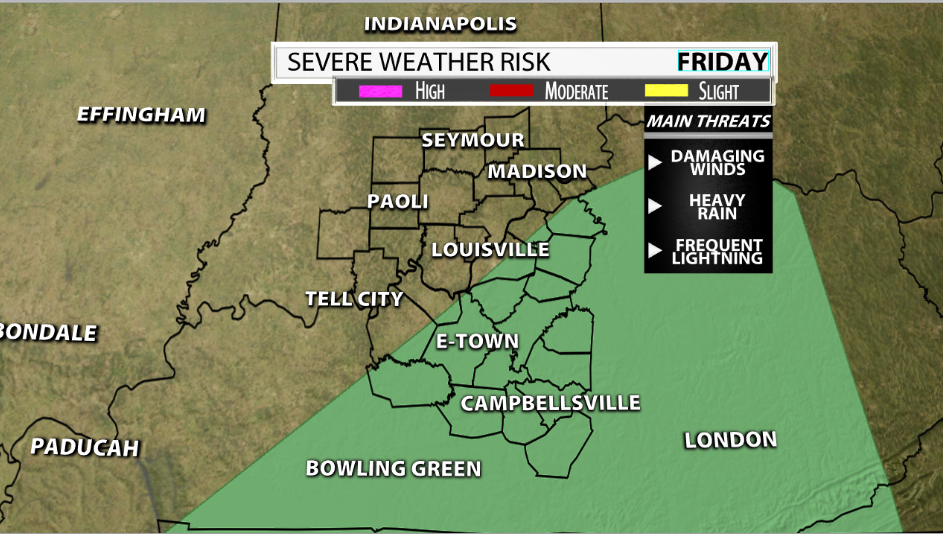 We have a lot of heat and humidity, which increases our fuel for storms. It also creates an unstable atmosphere. And while there's plenty of instability around, the wind energy appears rather weak. The best day for wind energy looks to be on Friday, when the low actually moves over the region. Therefore, there is minimal support for any widespread or organized severe weather, but a few strong to isolated severe storms are certainly possible. On days with low wind energy, but decent CAPE (Convective Available Potential Energy), thunderstorms tend to be slow moving which leads to heavy rain potential. 
Main threats will be heavy rain, gusty winds and frequent lightning. Flooding is also going to be a concern over the next few days. Hannah takes a closer look at this potential here: Rain Chances This Week Could Bring Flooding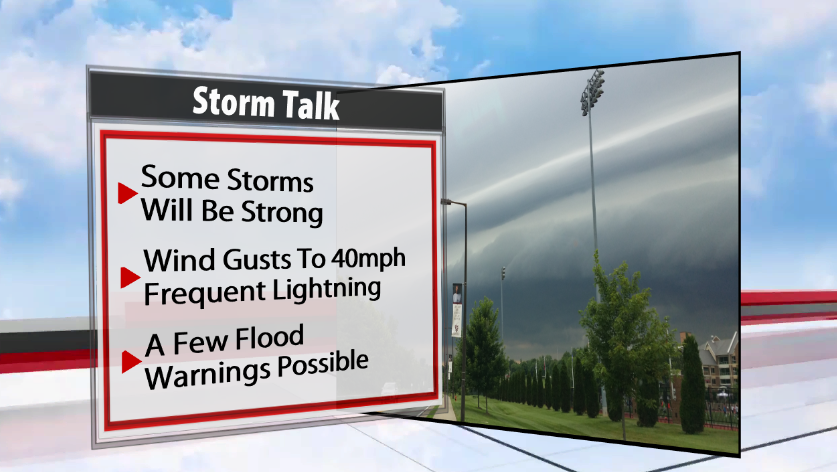 Today there will be hit or miss scattered showers and storms. There is a stationary front to our north, but most of the convection from that front will stay well north.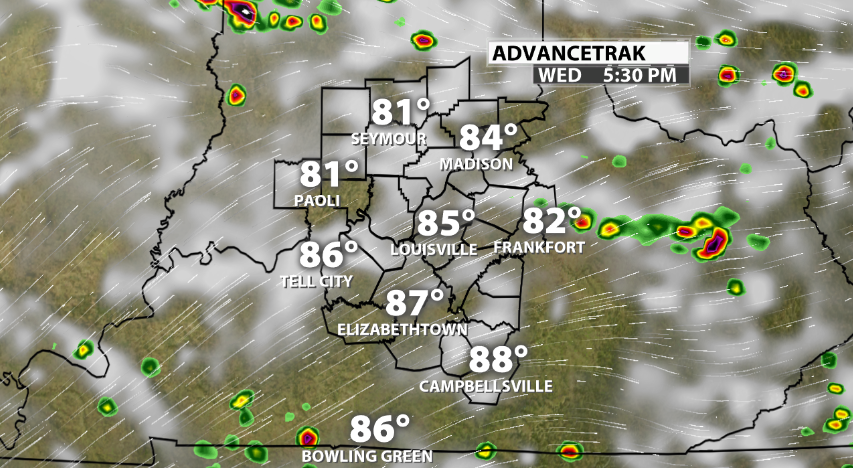 The sun sets at 9:09 pm, showers and storms will begin to taper off at around that time and we will have a lull in the activity.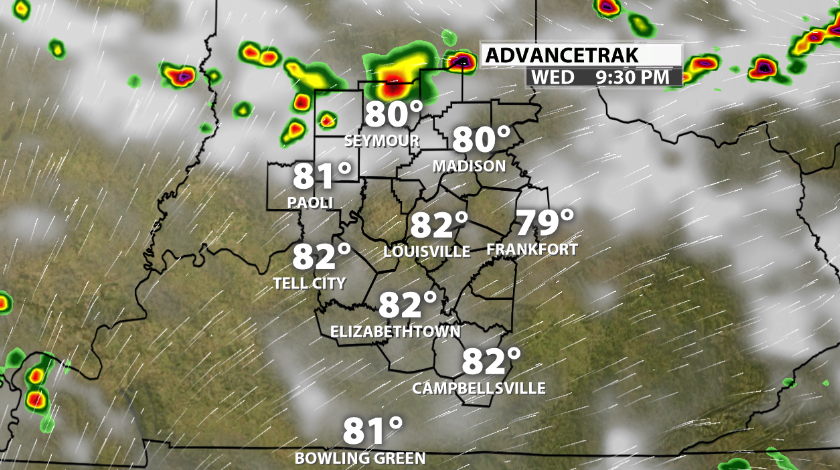 That is until tomorrow morning. There will be another round of storms by tomorrow AM, likely starting in our SW around daybreak and spreading across the area.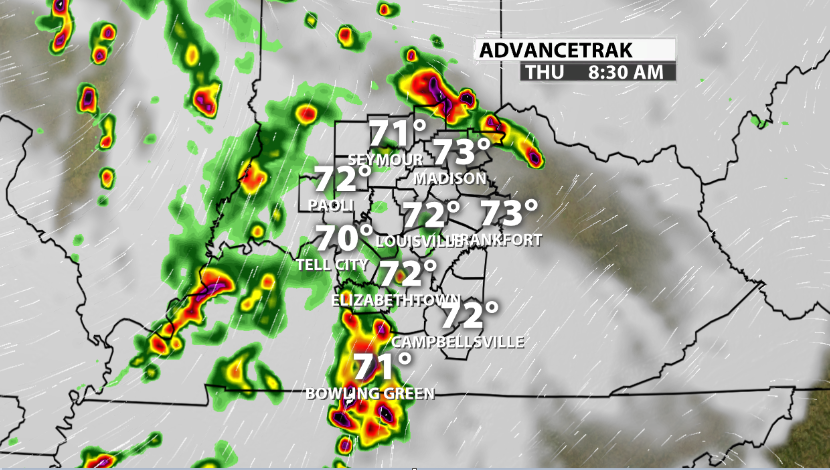 While we have a stout rain chance tomorrow, it will not rain non stop all day. There will be breaks in the precipitation.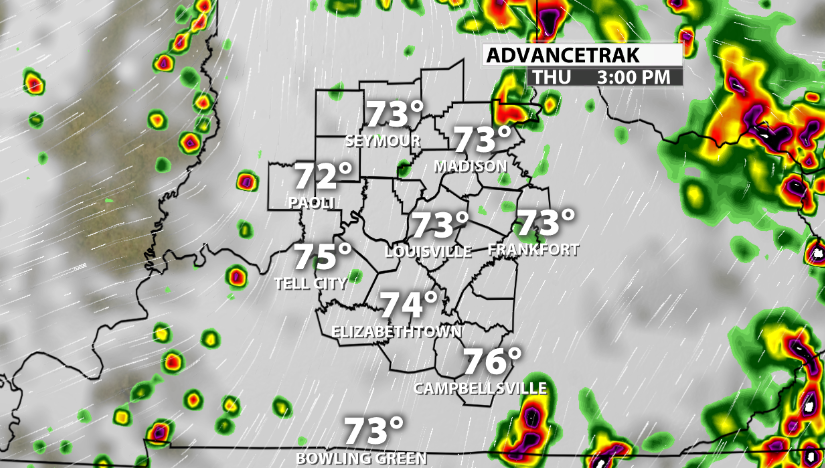 But the showers and storms will be on and off throughout the day and continue through the night. Some areas may see repeated rounds of rain. This is called training and why flooding is a concern.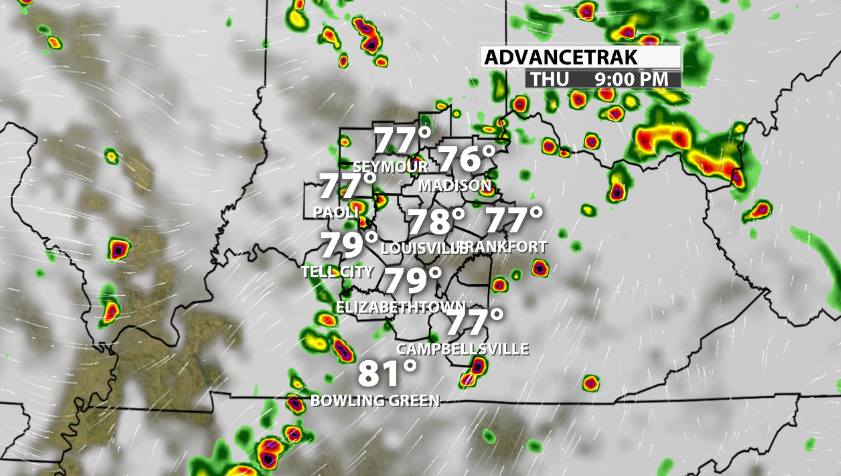 And there is another high rain chance on Friday. Starting with scattered showers in the morning.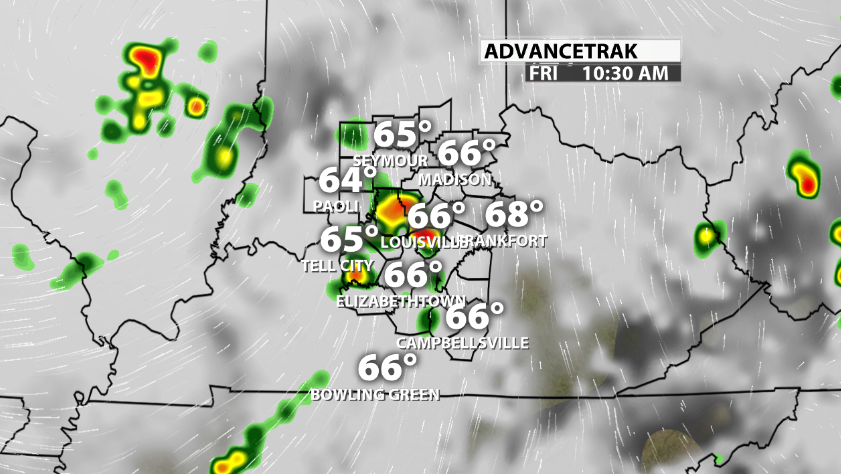 Notice how the coverage increases substantially in the afternoon and evening as the low progresses over IL and brings more precipitation with it.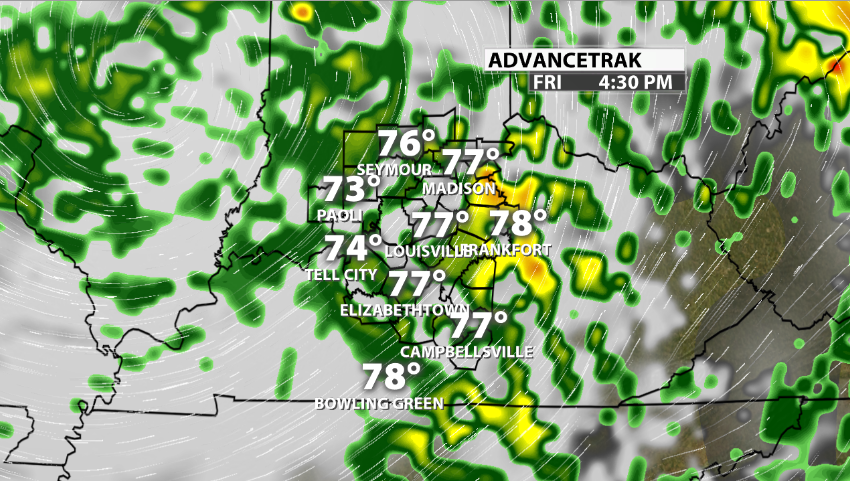 We will be continuing to update our forecast and severe chances over the next few days. Be sure to join Marc and Rick this evening on WDRB News. We will post any severe thunderstorm warnings on social media and cut into programming if necessary. The links to my pages are below.