Weather
Rain Chances This Week Could Bring Flooding
Several rounds of rain are moving in over the next 5 days. For more information on timing of those different waves and how strong storms could potentially be, click the story below. The Weather Prediction Center has highlighted part of our area Thursday a
Wednesday, June 20th 2018, 4:14 pm EDT
by
Updated:
Wednesday, June 20th 2018, 4:51 pm EDT
Several rounds of rain are moving in over the next 5 days.  For more information on timing of those different waves and how strong storms could potentially be, click here: Severe Risk Posted for Next Three Days 
The Weather Prediction Center has highlighted part of our area Thursday as being in a Slight Risk for flash flooding. All of that rain in a relatively short amount of time could lead to some flooding issues Thursday and beyond.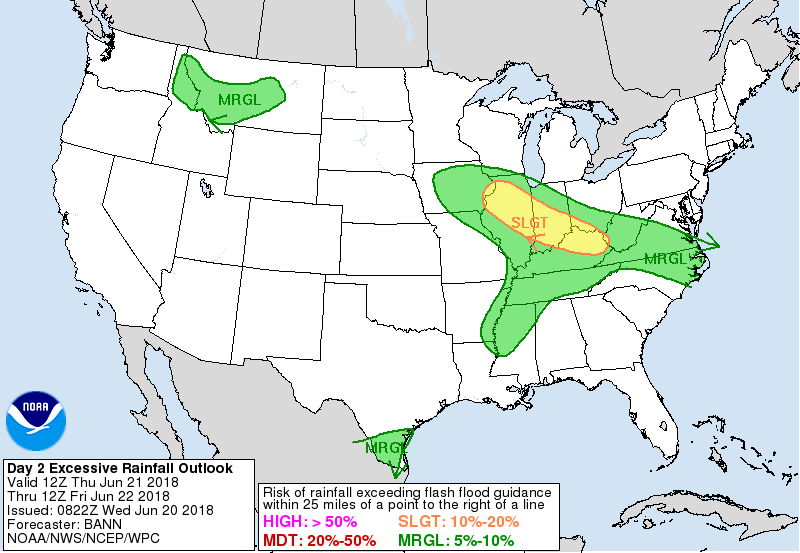 Part of the problem is the hot, dry weather that started our week.  The ground is dry and will have a tough time absorbing large amounts of rain quickly. We already saw heavy rain this afternoon, so the map below includes forecasts for today's rainfall to help factor that in.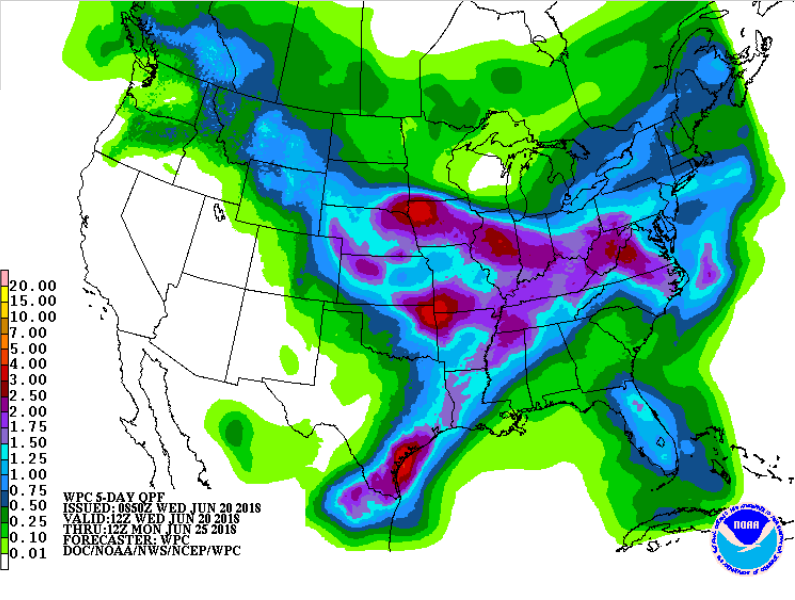 Our synoptic (large-scale) models paint with a broad brush.  They aren't able to see rainfall from individual thunderstorms as well as the smaller-scale models, but this is a good place to start - a good baseline.  1.5"-2.5" of rain will be possible Thursday - Sunday.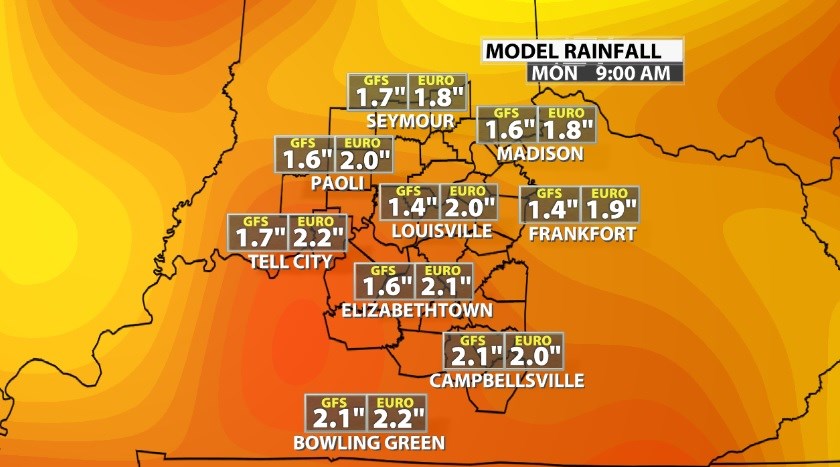 The short-range models can factor in more of the convective elements (storms), but can't look as far out into the future.  This shows the potential for heavier rainfall if you see each of these rounds of storms.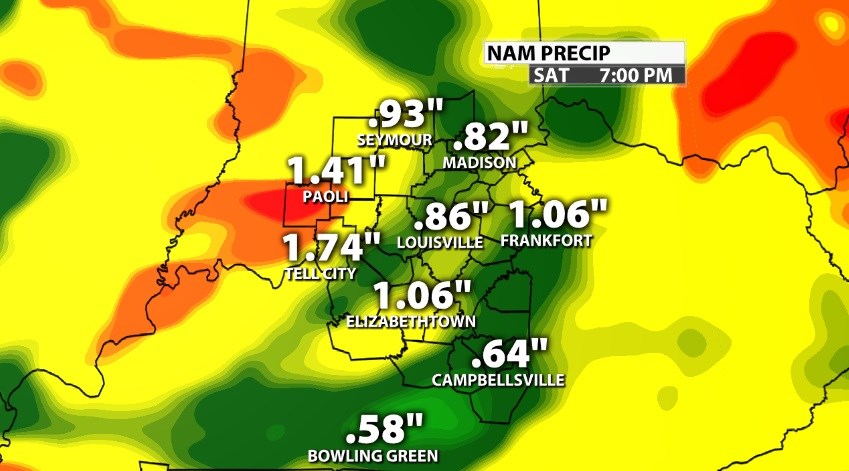 If you get rain Thursday but not Friday, you will be on the lower end of these numbers.  If you get rain Thursday, Friday, and Saturday, you're already looking at two inches of rain before Sunday's rain even gets here.  These spots that see heavy downpours from storms each day - or even the majority of days - will be at the highest risk for flash flood and flood potential. 
We will keep you updated online and on TV as the rain actually falls as to where flooding becomes most likely.  Make sure you send us your weather reports and pictures.  You can do that using the links below!