Morning Show
WDRB invites you to Be Our Guest at Chik'n & Mi
Chik'n & Mi brings together exotic and bold Asian flavors with the hospitality of the South.
LOUISVILLE, Ky. (WDRB) - WDRB has a Be Our Guest deal for Chik'n & Mi.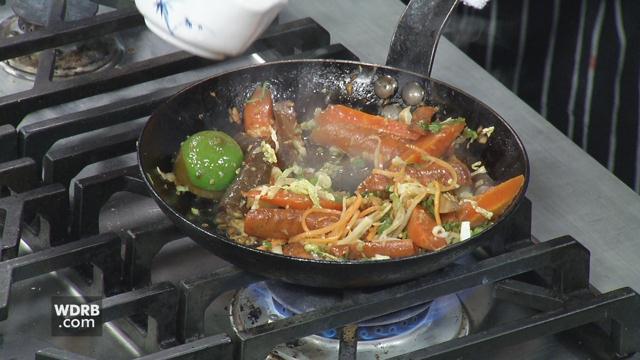 The Louisville restaurant opened in 2017 with married owners Jason McCollum and Aenith Sananikone McCollum.
Chik'n & Mi offers gluten-free batter for its fried chicken, flavorful Laotian spiced chili sauces, and ramen noodle soups.
There are plenty of gluten-free, vegetarian and vegan options. Chik'n & Mi also has a full bar and pet-friendly patio.
Copyright 2018 WDRB Media. All Rights Reserved.