Weather
SEVERE RISK FRIDAY: Locations That Could See Strong Storms...
Discussing when and where strong storms could fire on Friday.
Hello summer! It's kind of ironic that as the seasons changed, our temperatures cooled down a bit. We have storms to thank for that and more move in tomorrow. The Storm Prediction Center posted a severe risk for Friday that includes Louisville, plus areas south & east. This is known as a "marginal risk" and is level 1 out of 5...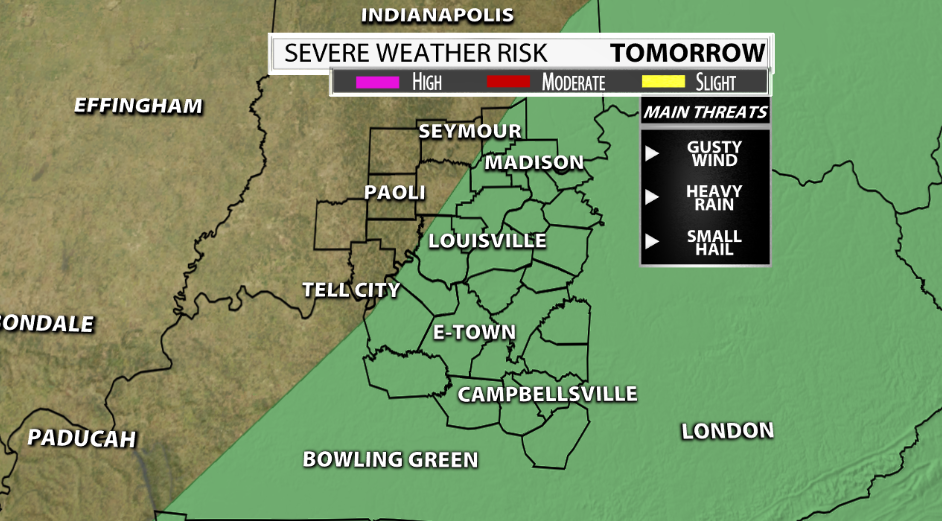 A number of ingredients need to come together for severe weather to occur. The one thing I want to focus on today is known as the "Supercell Composite Parameter". This multiple component index is meant to highlight the co-existence of ingredients favoring supercell thunderstorms. These rotating thunderstorms can enhance the ability a storm has to produce severe weather. While the values aren't that high, you can see that locations S&E of the river might have to deal with these stronger storms...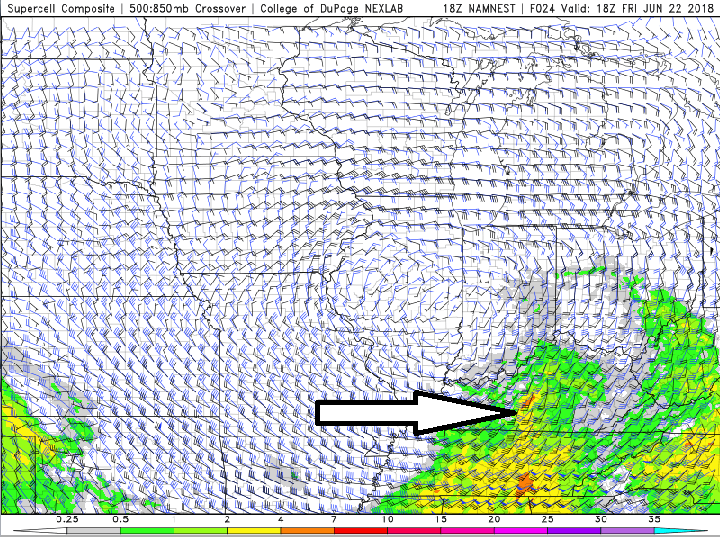 In regard to the timing, the morning drive looks pretty quiet. Then during the late morning hours storms begin to ignite. By lunchtime, storms have expanded in coverage and strength. Lightning, downpours, and wind are the primary threats. However, there could be hail in localized spots, possibly even a spin-up. This would only impact a couple counties S&E so don't expect severe storms, but have a plan if a warning was to occur. During the evening, storms become less numerous and finally fade after sunset...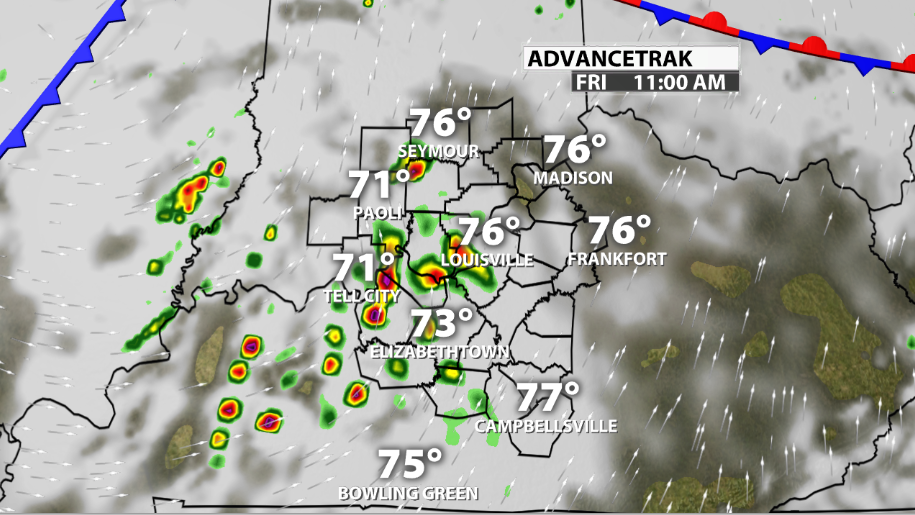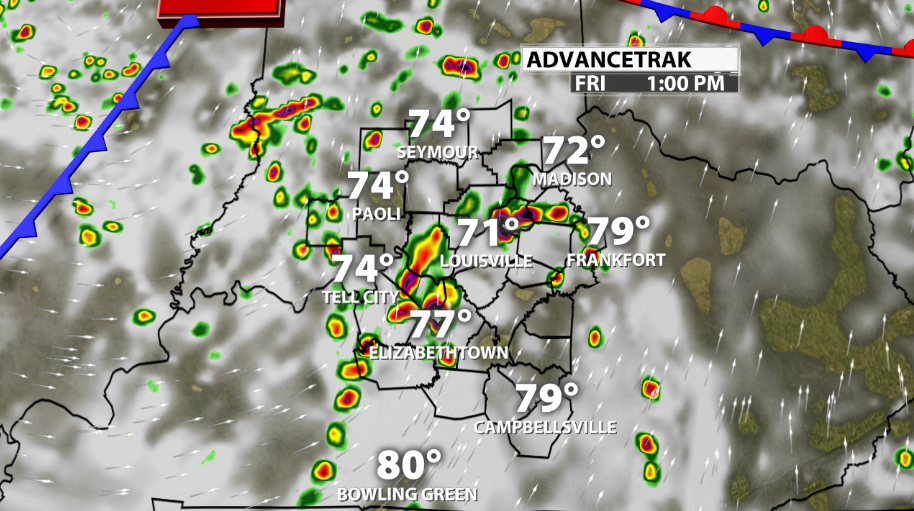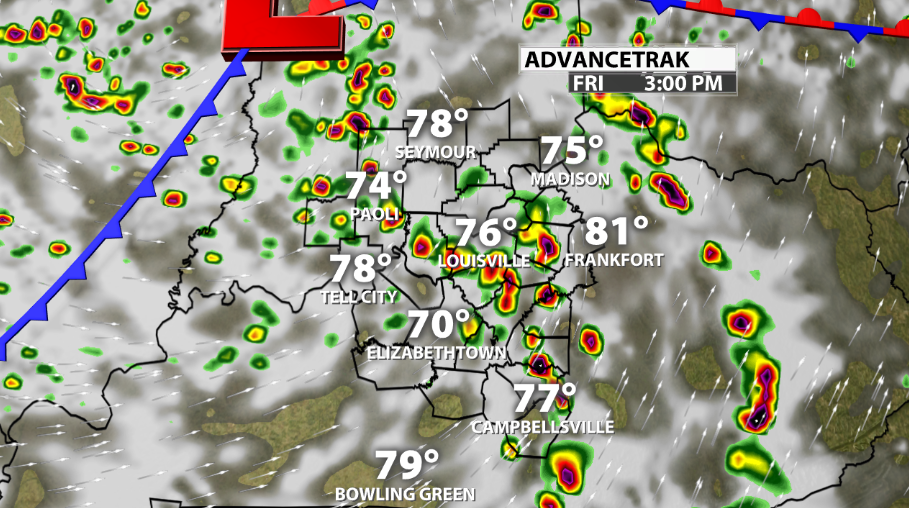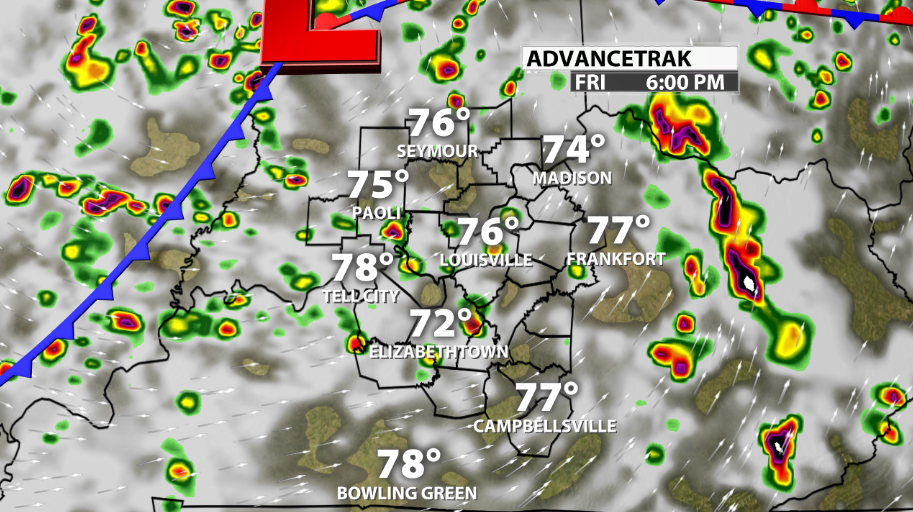 Marc and I will be on WDRB at 10 & 11 to give you the latest as new information rolls in. Also, we will be updating those weekend rain chances to help you make plans.