News
New southern Indiana business offers tactical training
B-Safe Tactical Training, a new business in southern Indiana, teaches customers how to survive an active shooting scenario by fighting back.
Friday, June 22nd 2018, 7:17 pm EDT
SEYMOUR, Ind. (WDRB) -- B-Safe Tactical Training, a new business in southern Indiana, teaches customers how to survive an active shooting scenario by fighting back.
"We teach people a mindset," said the company's training supervisor. "If you're in a shooting situation, you can win the situation. You can win the encounter. And you can survive."
The company's owner Andy Rumph wanted to make reliable tactical training available to any individual or group prepared to fight instead of hide. Rumph is a former police officer, and he hired Carl Lamb, a current Seymour Police Department officer, to run and supervise all the training. The rest of the team is made up of primarily current and former law enforcement officers.
"We'll show you this is how you can enter this encounter, and this is how you can win this," Lamb said.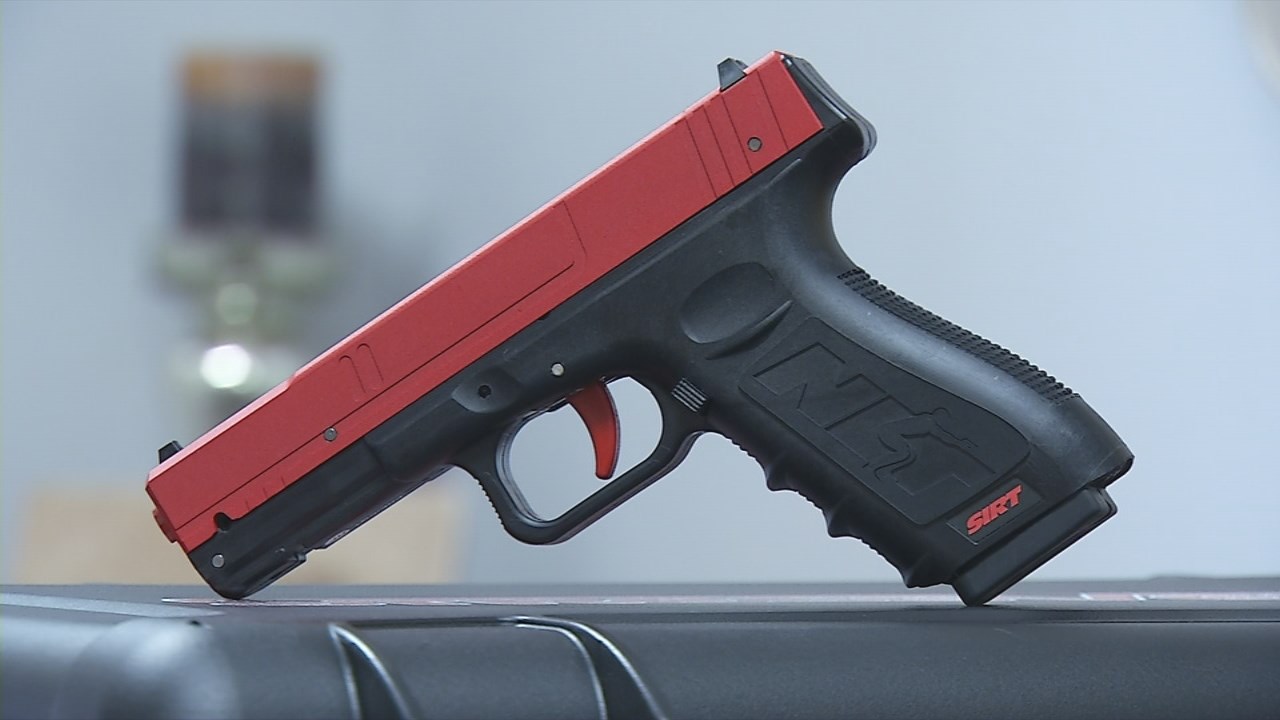 They will come to your school, church or business with their specialized StressVest equipment to walk customers through different possible scenarios.
"We want to train people primarily to prepare for the active shooter scenarios as well as threat assessment," Lamb said.
But they will also customize scenarios based on what your group hopes to prepare for. Last week, a church group also added a training scenario to simulate a child abduction from the nursery.
"We have a core curriculum training designed," Lamb said. "And then we meet with the customers ahead of time, and we direct and customize it to try and fit their needs."
During the training, everyone will wear vests that react to the lasers in the guns. And everyone will wear belts under the vests that track how many times you have been shot and also shocks you with each shot. Lamb said the pain serves a purpose.
"You quickly learn don't do what you just did to get shocked," Lamb said. "You know, if you're in a scenario where cover is important, and you're standing near a wood door that doesn't provide adequate cover, it's shocking you similar to you being shot. So, move!"
The instructors can also manually send shocks to the belts to remind a person they are still shot, are still in pain and need to find a solution. There are five shock levels reaching around 4,300 volts.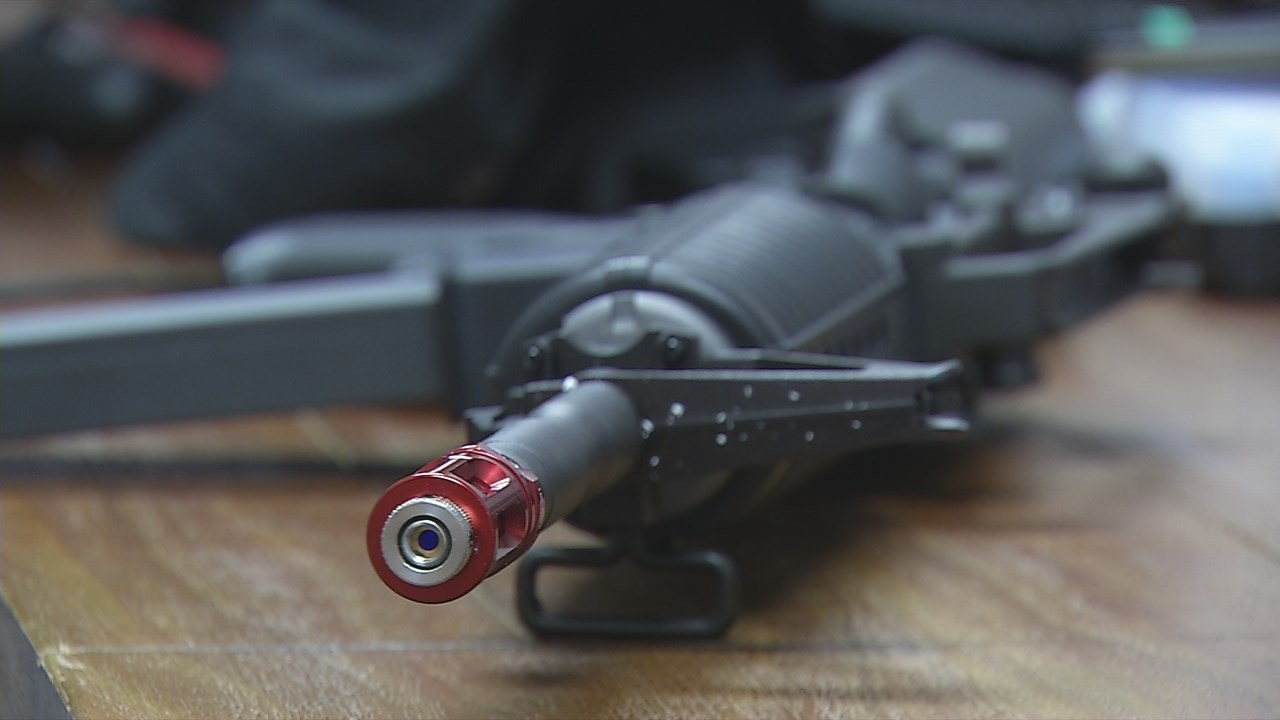 The training scenarios are tracked and recorded on the instructors' tablets. So groups can review what happened, what went wrong, what went well and how to improve.
Lamb said B-Safe Tactical Training does not teach customers to run and hide. He said they are here to help those who are ready to fight and teach them how to do so responsibly.
"If the people make up their mind that they are will to try and eliminate this treat in their church or their school or wherever, then we're here to help prepare you for that," Lamb said.
To learn more about B-Safe Tactical Training, click here.
Copyright 2018 WDRB Media. All rights reserved.