Weather
Monday Storm Potential
Now that we have seen where the Sunday afternoon storms set up, we have a much clearer picture of where the storms will set up overnight and how that influences Monday storms. Areas near and south of the Kentucky parkways are still highlighted as the best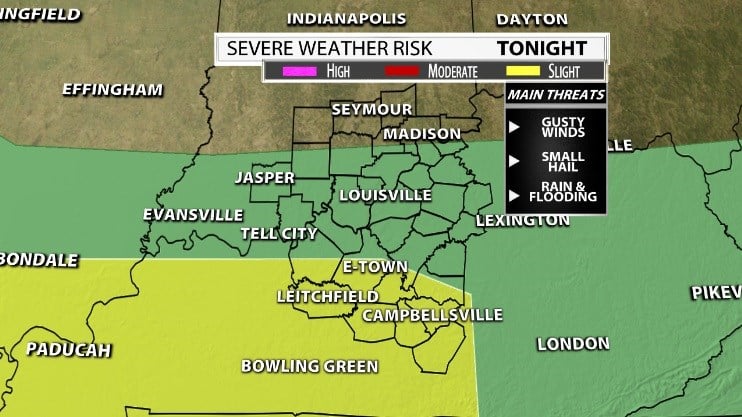 Now that we have seen where the Sunday afternoon storms set up, we have a much clearer picture of where the storms will set up overnight and how that influences Monday storms.  Areas near and south of the Kentucky parkways are still highlighted as the best place to see stronger storms tonight.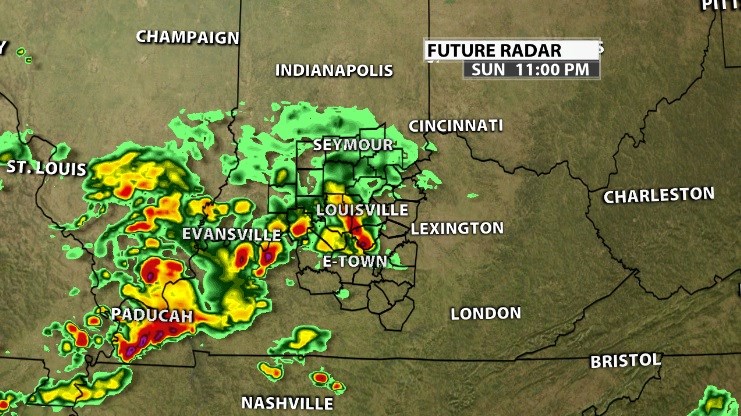 Since we're talking about an overnight and early morning storm potential, daytime heating doesn't factor in like a normal afternoon storm chance.  Heat and moisture still play a role, but not in the same way we normally think about.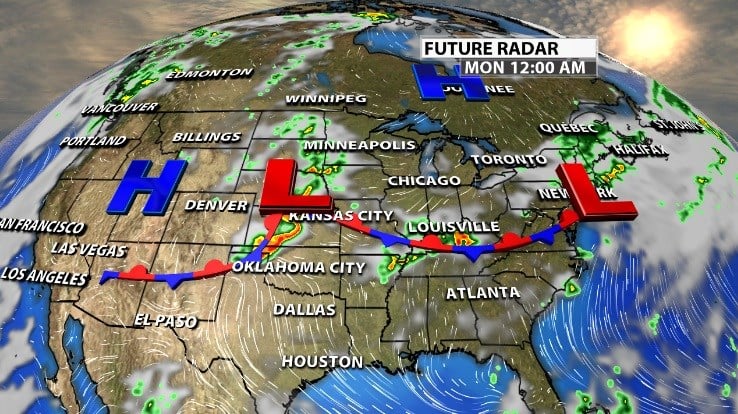 This is driven more by forcing - by nearby fronts, low pressure areas, and upper-level shortwaves.  This stationary front will hang in southern Kentucky through much of the day Monday, keeping a storm chance in the forecast through that time frame.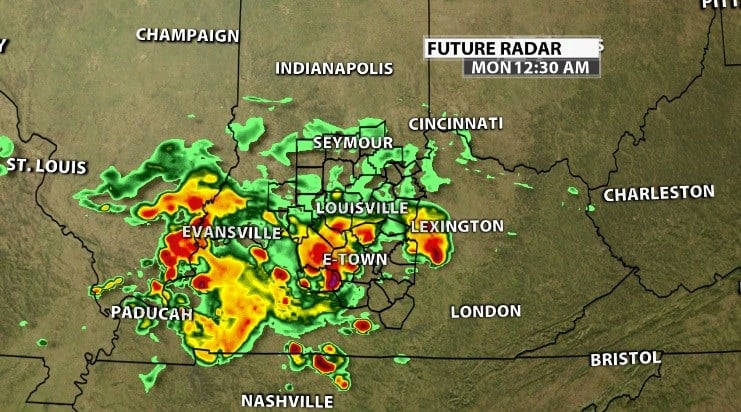 You can see from these above Future Radar images and the timestamps in the top right corner that strong storms still look likely overnight along and south of the river.  Rain and weaker thunderstorms are possible in southern Indiana, but not quite as likely.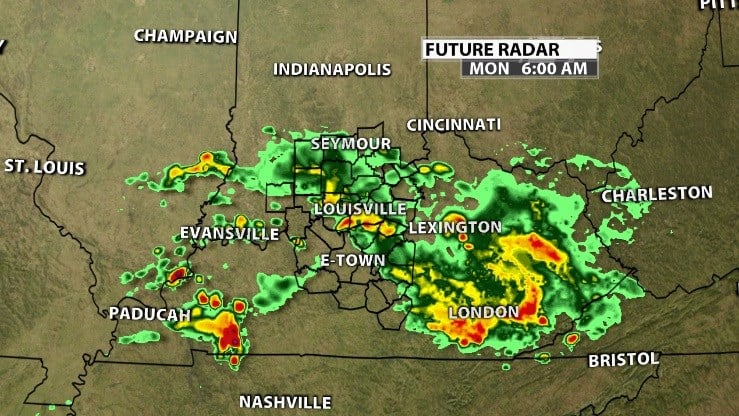 Model data suggests there will still be storms in the area by the morning commute Monday.  That means this mass of rain and storms will move through our WDRB counties slowly overnight. Check in with Jude from 5-9 on WDRB in the Morning to see where any rain and storms are and if the rain will create any issues for your morning drive.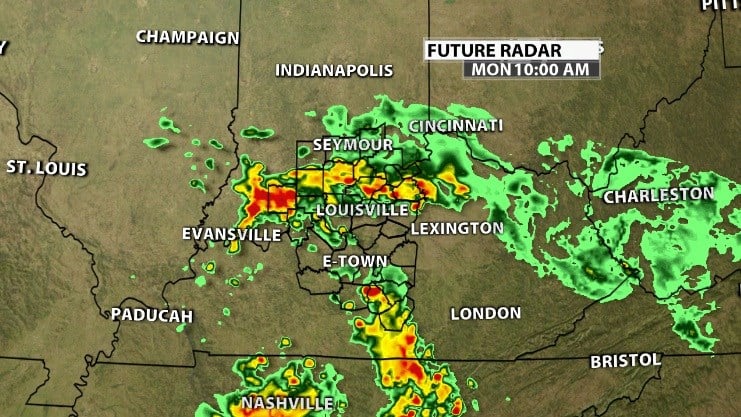 The Storm Prediction Center only has us in a Marginal Risk for severe weather Monday, and some of our northeastern counties are even excluded from that.  Depending on how much rain we get during the morning, it's possible more storms could develop later in the day.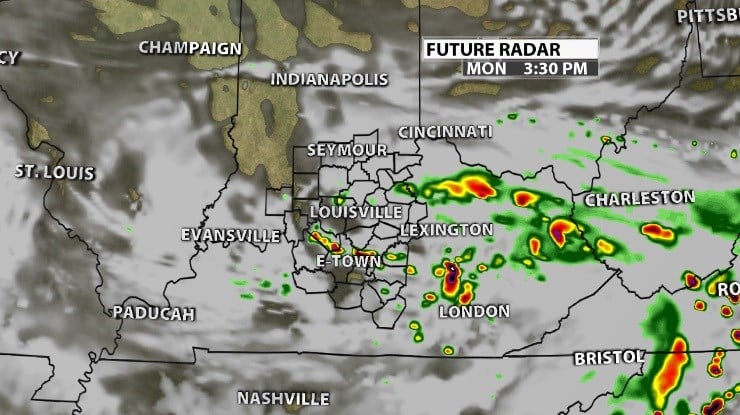 The image above shows a different forecast model; this one shows less rain in the morning but more storm development in the afternoon (the normal time we would expect storms to pop up).  That is still a possibility, but we will have to see how much we get during the morning to determine what will come by afternoon.