News
GRAPHIC: $500 reward offered after dog fatally shot with arrow
WARNING: The following story contains graphic images.
WARNING: The following story contains graphic images.
LOUISVILLE, Ky. (WDRB) -- A $500 reward is being offered for information after a dog was fatally shot with an arrow in the Fairdale neighborhood, according to a news release. 
Authorities say the incident took place on Wednesday, June 20, at 5 p.m., when a man showed up at the Louisville Metro Animal Services shelter with a Jack Russell Terrier that had a large arrow protruding from its body.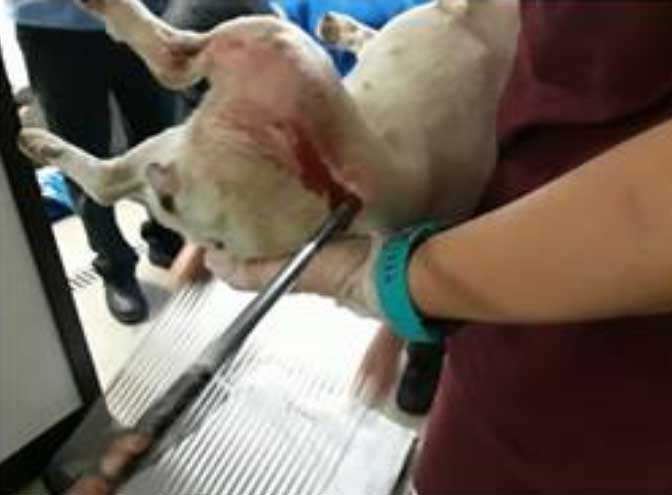 "The dog was found Wednesday afternoon in the vicinity of the 8900 block of Brown Austin Rd. in Fairdale," the news release states. "The approximately 2-foot long arrow entered the dog's left hip area and was protruding from the right side of its abdomen, near the left shoulder. The dog did not have a microchip and so far, its owner has not been located."
The dog was transported to Jefferson Animal Hospital, but died en route, according to the news release. 
Officials estimate that the canine was about two years of age.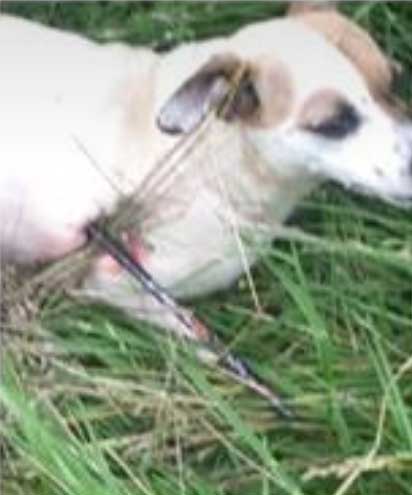 "The LMAS Animal Control Division is investigating, and the non-profit Friends of Metro Animal Services is offering a $500 reward for information in this case," the news release states. "Shooting a pet with an arrow is a criminal act."
LMAS adds that it will accept donations to boost the $500 reward.
Anyone with any information in the case is asked to call Louisville Metro Police at (502) 574-LMPD. 
Copyright 2018 by WDRB News. All rights reserved.