News
'Cowards' placed boy, 7, underwater in tub as parents watch during home invasion
A Texas family was terrorized Monday by three masked intruders.
Tuesday, June 26th 2018, 7:02 pm EDT
(FOX NEWS) -- Authorities released new details after a Texas family was terrorized Monday by three masked intruders who placed a child underwater in a bathtub to force information out of his parents as they let out "chilling" screams in the background.
The Fort Bend County Sheriff's Office said in a news release they received a call around 3 a.m. from the home near the intersection of FM 1464 and the Westpark Toll Road in the Houston area of Fort Bend County.
The homeowner told police that three masked black suspects broke through the front door and pistol-whipped him, causing injuries.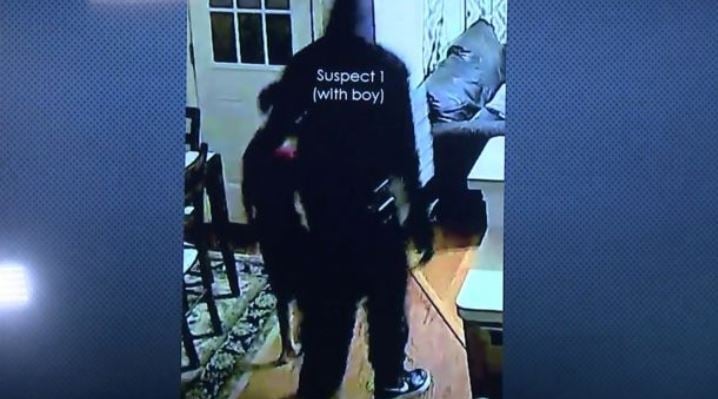 "This is the worst kind of crime against a family," Sheriff Troy Nehls said. "Three crooks forcing their way into a home in the middle of the night is appalling. To make matters worse, they accosted a 7-year-old child. They're cowards, to say the least."
Nehls said the father kept telling the intruders there was no money and to take jewelry or a car, but the masked men weren't satisfied.
The men then turned their attention to the couple's 7-year-old son, who was led around the house in search of money, according to the sheriff. Police released pictures of the three suspects in the home, including the moment one of the men tries to get the boy to locate where a large amount of money was stored.
"We have audio and video from inside that house," Nehls said. "You can hear chilling screams from all the family members inside that house."
One of the masked men later placed the 7-year-old son in a bath tub with hot water in an attempt to get information about possessions in the home.
"You can hear when the bathtub was filling with water," Nehls said. "Then all of a sudden the screams became muffled because he's just up underneath the water." 
Detective Justin White told reporters the boy was used as "leverage" by the suspects.
"The 7-year-old is having to watch his dad get tortured, basically," he said Tuesday. "When that didn't work they tortured the 7-year-old. To me, yesterday I said that's pretty sick. I will add that is evil to do something like that to a child."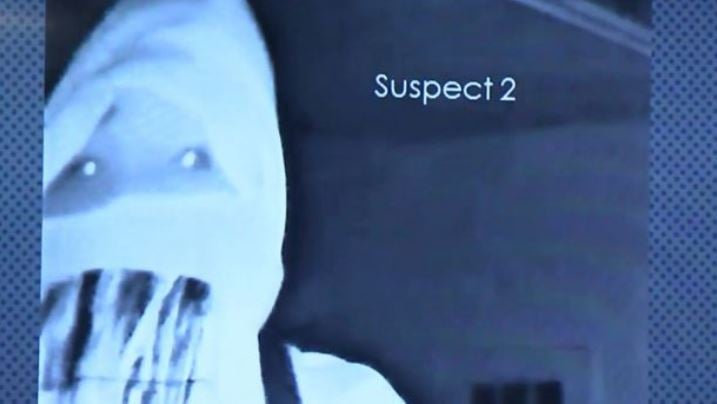 Nehls said the boy was transported to Texas Medical Center and was being treated for having some fluids in his lungs. He also said while the bathtub water was hot, it was not enough to burn him. 
The three men left with cash, jewelry and also took the family's phones after the hour-long ordeal, according to police. The homeowner was a small-business owner and had a large amount of cash in the house, according to Nehls, who did not go into further details.
While police have not identified the victims, Mohamad Ghiri told KPRC on Monday he thought his brother was just late for work but finally in person was able to see the horror his face and description of the terrifying incident.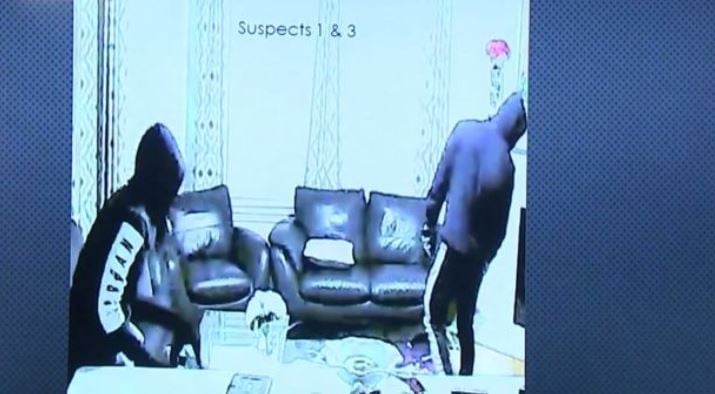 "I saw him all bloody and a gash on his head," Ghriri told KRPC. "He was shaken up, I tried to calm him down but he was just worried about his son."
Anyone who has information is asked to call Fort Bend County Crime Stoppers, Inc. at (281) 342-TIPS (8477) or submit a tip online at www.fortbend.crimestoppersweb.com. A $25G reward is being offered for information leading to an arrest.
"I've never seen, in my career, anyone ever try to use a boy to try to get information from the father," the sheriff said Tuesday. "We need to get them off the streets." 
Copyright 2018 WDRB Media and FOX News. All rights reserved.