News
Bardstown non-profit using art to help clients succeed
A Bardstown non-profit provides job training to those with special needs and helps them achieve their goals.
Saturday, June 30th 2018, 9:40 AM EDT
BARDSTOWN, Ky. (WDRB) -- As they dip their brushes in the paint, these artists transform yards of fabric into colorful scarves. It's the work of clients at the Guthrie Opportunity Center, where tapping into the passion of these artists is leveling the playing field.
"We decided we needed to have a program where everybody has a talent in a different area. (For) some people, it may be in art and in others it might be in gardening," said executive director Cindy Hutchins.
The Bardstown non-profit provides job training to those with developmental and intellectual disabilities in the Nelson County area and helps them achieve their goals. For some, that's working on a bottling line, and for others, it's working next door at the center's eatery. This was the vision the founders had back in the 1970s.
"There were two moms who had individuals who had disabilities and they knew that the parents wouldn't be around forever, so they wanted to be able to help their children be successful," said Hutchins.
Their inspiration, their kids, are now adults, Michael and Adam, who are part of the art program today, the newest venture of the GO Center.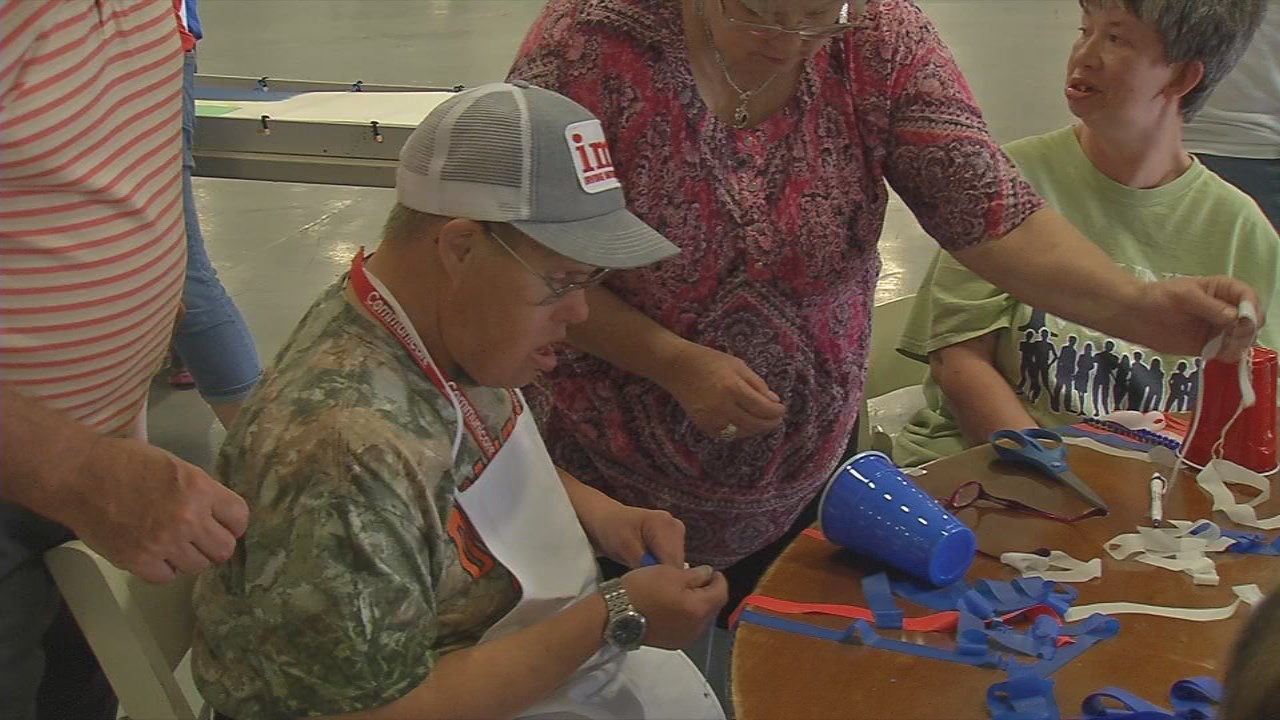 "They can express themselves in a variety of ways, and so it's our job to try to tap into that and for several of them, it is this art," said Hutchins.
For artist Mary Hagan, it's a chance to do something she's loved since childhood. "Ever since I was in the sixth grade," said Hagan who is a client at the center.
Her paintings now appear on greeting cards and canvasses. It was once something she did for fun, and it's now available for purchase. It's a chance for Hagan and the other artists in the program to get paid for their work.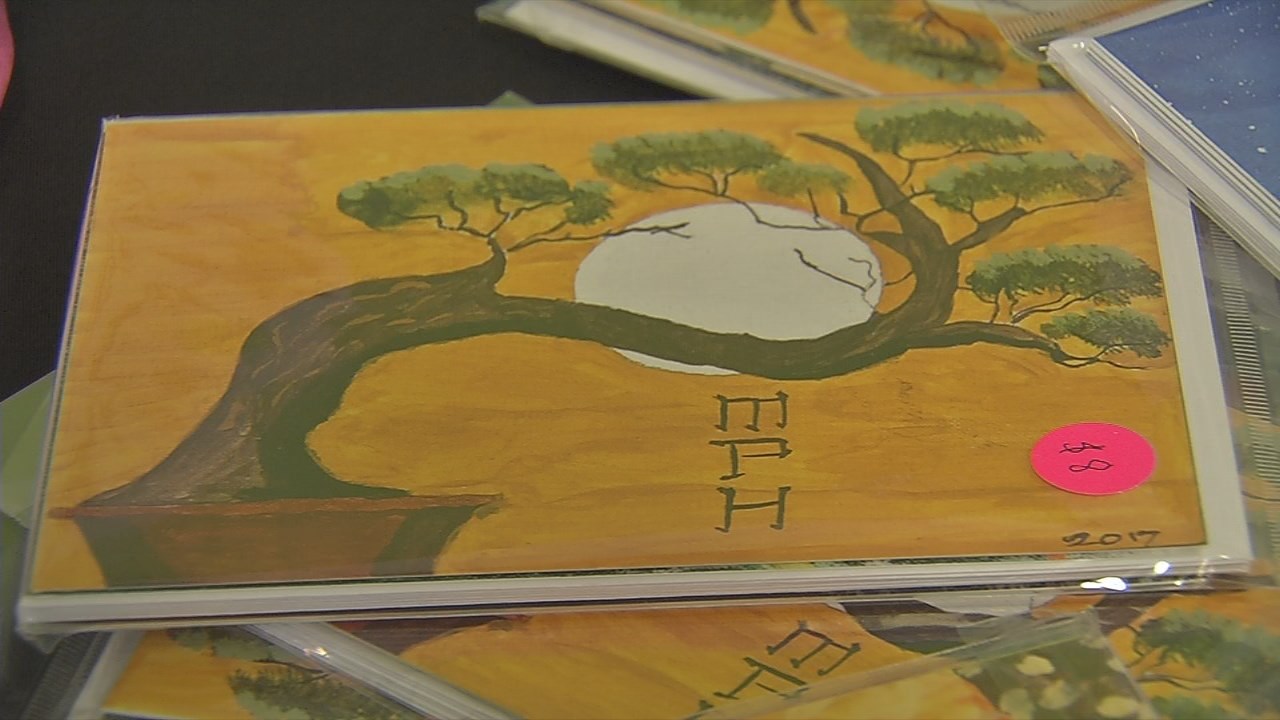 "Our job is to see to it that they have consistent work opportunities. They want to be able to take home a paycheck," said Hutchins.
So far the art is only available at the Guthrie Opportunity Center, but recently a gallery in town also displayed and sold the pieces. They hope to make it available online soon as well, giving even more people a chance to own a Mary Hagan original masterpiece. "I know some people can't do as well as others but it makes me feel good to see that they can do it too," said Hagan.
The clients' art will also be available at the Bardstown Arts and Crafts Fair in October.
Copyright 2018 WDRB News. All rights reserved.