Weather
Storms Start Popping...Time To Talk About A Backup Plan
Be aware of the pop up storms today! Details on the dangers lurking during a bumpy afternoon.
Monday, July 2nd 2018, 11:24 am EDT
by
Updated:
Monday, July 2nd 2018, 11:26 am EDT
The same song and dance when it comes to heat and humidity this week. Feels like temps at or above 100 every afternoon through Friday. The 4th of July and Thursday take the cake when heat indices could top 105 at times. Storm concerns today and tomorrow throw a wrench in some of our outdoor plans leading up to the holiday. A solid 50/50 chance exists today and tomorrow. Bursts of rain and lightning are the primary threats with these daytime heating driven storms.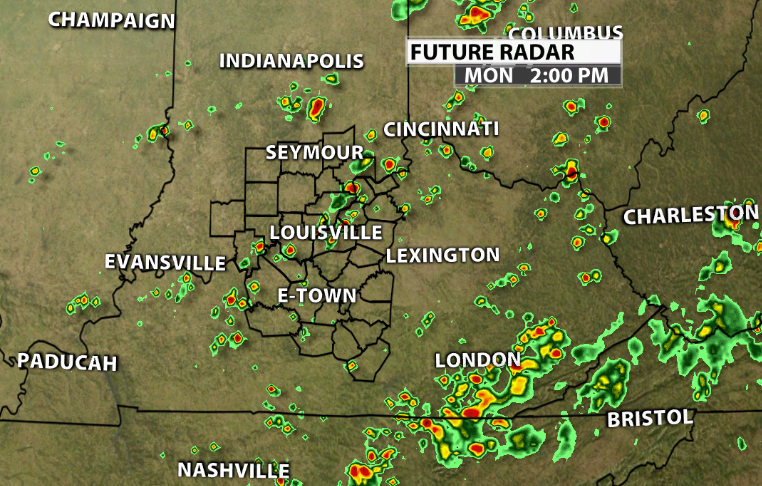 Radar this afternoon will have slow moving downpours drifting on by. Have a backup plan through Tuesday if you plan on being outside at the pool, lakes, rivers or theme parks.  Some areas won't have a drop while others could exceed an inch of rain in 15-20 minutes. Thankfully these are typically short wet periods and allow for plenty of good summer weather as well.  The risk for severe storms is VERY SMALL. If a storm quickly collapses then it's possible isolated damaging wind gusts could near severe weather limits. These storms will be few and far between.
Outdoor evening plans this week will be consumed by constant swatting at mosquitoes. The skeeter meter doesn't get any higher.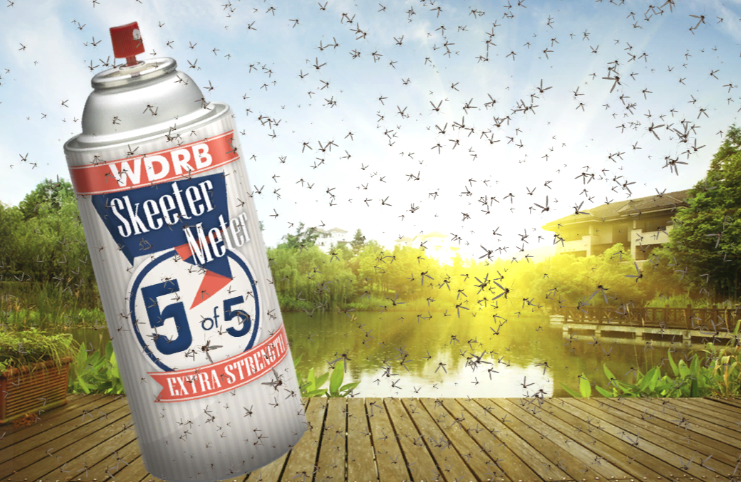 Have you heard the cleaning out of the muggy air begins by the weekend? The muggy meter offers dew points greater than 70 the rest of the week before the titanic drop arrives Saturday - Sunday.
It's possible portions of Kentuckiana could have dew points in the upper 50s this weekend.