News
New Albany votes to move city hall to old Reisz Furniture Building
A historic building is on-track to become New Albany's city hall.
Monday, July 2nd 2018, 4:21 pm EDT
Updated:
Monday, July 2nd 2018, 11:19 pm EDT
NEW ALBANY, Ind. (WDRB) -- A historic building is on-track to become New Albany's city hall.
The New Albany City Council narrowly voted Monday night to transform the old Reisz Furniture Building into city offices.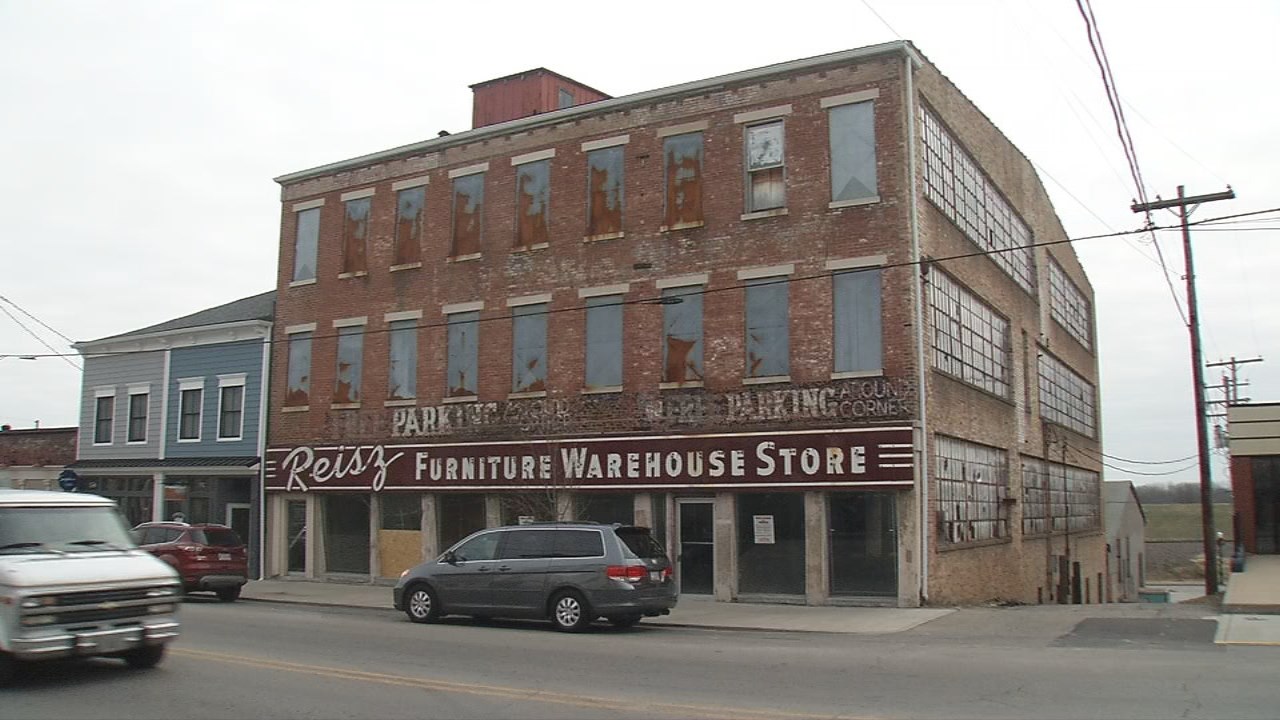 The building was built in 1852 on Main Street. In the past it was a flower mill, a funeral home, a shirt factory and it was owned by two furniture companies. Rusted with shattered windows, the boarded-up building on Main Street has sat empty for decades.
"It allows us to say goodbye to throwing money out the window for endless rent payments and puts the citizens of new Albany on a financially responsible path to ownership," New Albany Mayor Jeff Gahan said. "This is the path to long-term financial health for the citizens of New Albany."
Residents packed the council chambers Monday night with mixed opinions.
"Transparency is not here," Dan Emmert said. "I'm tired of it, and it's time for you guys, you people, to do the right thing. And I can look right now at the ones that aren't looking at me and tell how they're gonna vote."
Some, however, see the plan as a chance to revitalize the building.
"I think it's a wonderful opportunity to save the building," said council member Robert Caesar. "And this will work for everybody."
Under the approved plan, city offices would move there from the City County Building, where New Albany has rented space for the last 60 years.
Copyright 2018 WDRB Media. All rights reserved.