News
Hundreds gather to pray for Bardstown woman missing for nearly 3 years
It has been nearly three years since Crystal Rogers was last seen and her whereabouts still remain a mystery.
Monday, July 2nd 2018, 10:05 PM EDT
BARDSTOWN, Ky (WDRB) -- It has been nearly three years since a Bardstown woman was last seen, and her whereabouts still remain a mystery.
On Monday night, more than 200 people gathered at St. Thomas Church for a prayer vigil for Crystal Rogers. Many of the people inside wore pink, which was Rogers' favorite color.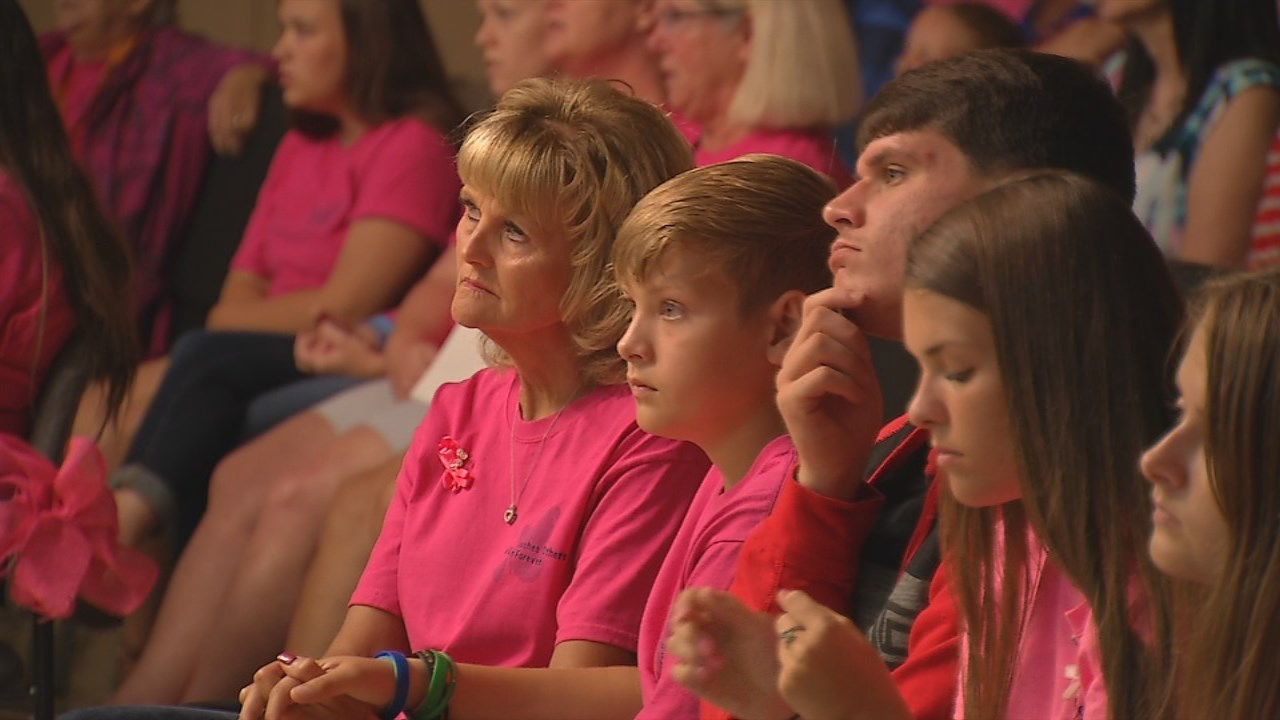 Rogers disappeared July 3, 2015. Two days later, her car was found on Bluegrass Parkway with a flat tire and her purse, keys and phone still inside. Those in attendance Monday night sang hymns and shared memories of Rogers all while vowing to never stop looking for answers to where she is.
"I hope we find her. That is the whole purpose of all of this, to show support," said Sherry Ballard, Rogers' mother. "And know we are still out there looking for her," 
Roger's boyfriend at the time, Brooks Houck, is the man suspect in her disappearance but hasn't been charged with a crime.

Ballard said it's neighbors, her community and even complete strangers that keep her hope alive.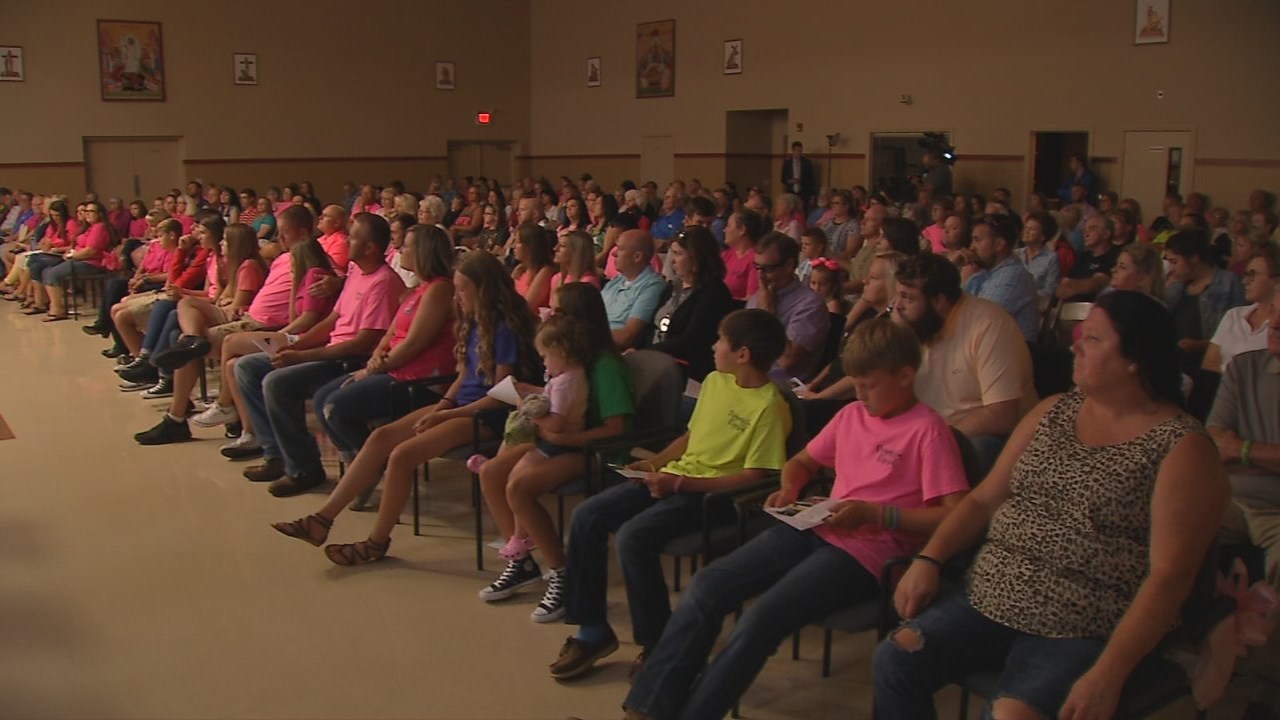 "The town here has been so supportive of me," she said. "They've kept their signs out. They have been through this whole ordeal with me, and that means a whole lot."
The reward for information leading to Rogers' whereabouts has been raised to $75,000. Ballard fears that every day that passes may lead to fewer people remembering rogers. 
"I worry about that all the time. She is my daughter. I have a personal investment in this," she said. "Every little thing they do for me is greatly appreciated. Me and these kids appreciate everything.
Pink light bulbs were handed out at Monday's vigil. The Ballards are asking the Bardstown Community to turn their front porches pink for the rest of the week in honor of Rogers.
Copyright 2018 WDRB Media. All Rights Reserved.