News
Hildegard House honored for giving end-of-life care for those in need
Mayor Greg Fischer called the Butchertown non-profit "a model of selflessness, compassion and care."
Tuesday, July 3rd 2018, 11:52 AM EDT
LOUISVILLE, Ky. (WDRB) -- Hildegard House is being honored for its work in providing end-of-life care for those in need.
Mayor Greg Fischer presented the non-profit with the prestigious Monroe E. Trout Premier Cares Award at a ceremony on Tuesday. He said the home in Butchertown is part of a growing community of compassion in Louisville.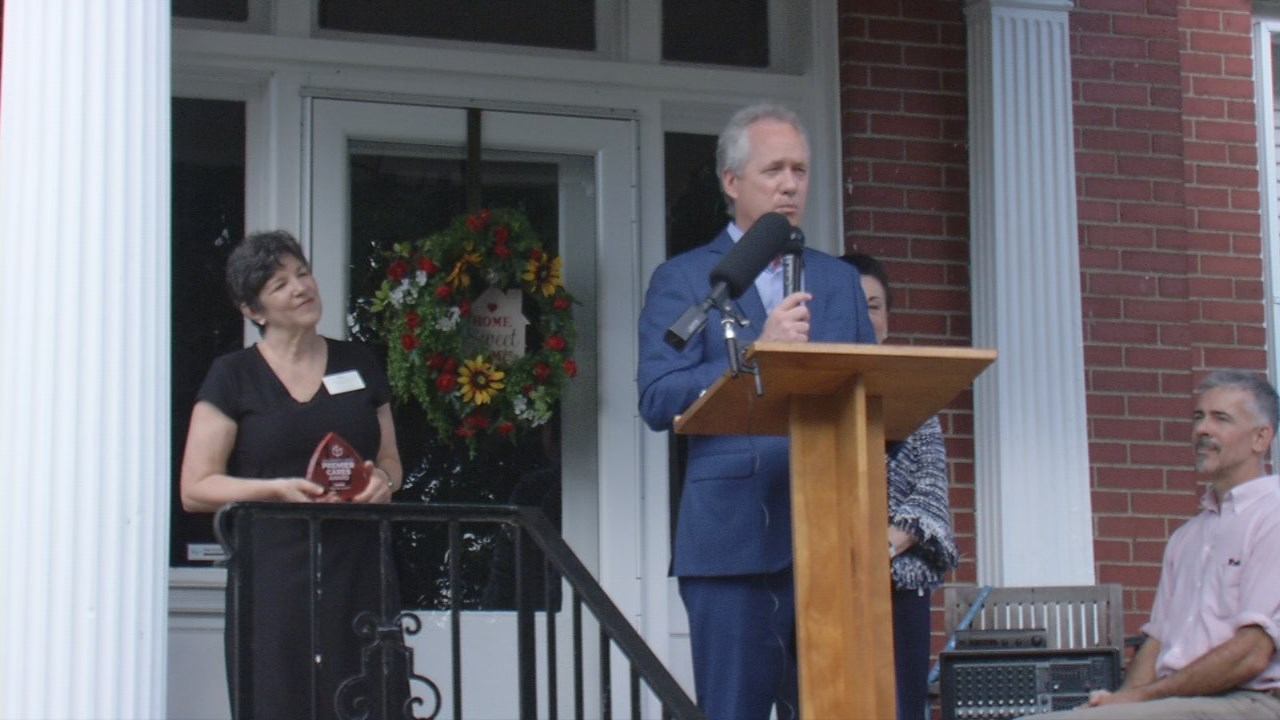 In presenting the award and its $100,000 prize, Fischer praised Hildegard House for its mission to provide dignity and care in the end stage of life.
"In the last two years, 50 clients have been served here completely free of charge. They don't bill Medicaid or any insurer here at Hildegard House. They do this work through kind donations, devotion and through volunteers. The volunteers are known as 'compassion companions.' They treat the men and women who come here, and they treat them like family," Fischer said.
Fischer called executive director Karen Cassidy and her team "a model of selflessness, compassion and care. It is a model, not just for our city, but for our country and our world."
The Premier Cares Award is given to an organization each year that provides creative solutions for health status improvement.
Hildegard House is located on Adams Street in Butchertown. Volunteers help care for individuals at the end of life who have no home or loved ones to care for them, so they may die with dignity. It is entirely funded by donations. To find out more, visit www.hildegardhouse.org
Copyright 2018 WDRB Media. All Rights Reserved.