Weather
Cooler Days Ahead!
Temps have been brutal this week! We will finally get some relief by the end of the week.
Wednesday, July 4th 2018, 9:30 PM EDT
Temps have been BRUTAL this week! Excessive heat warnings were in effect today for two counties along with a heat advisory for all of Kentuckiana and another heat advisory is in effect for part of the area tomorrow. We will finally get some relief by the end of the week. Notice there is a cold front out to the west and you guessed it! It will bring cooler air with it!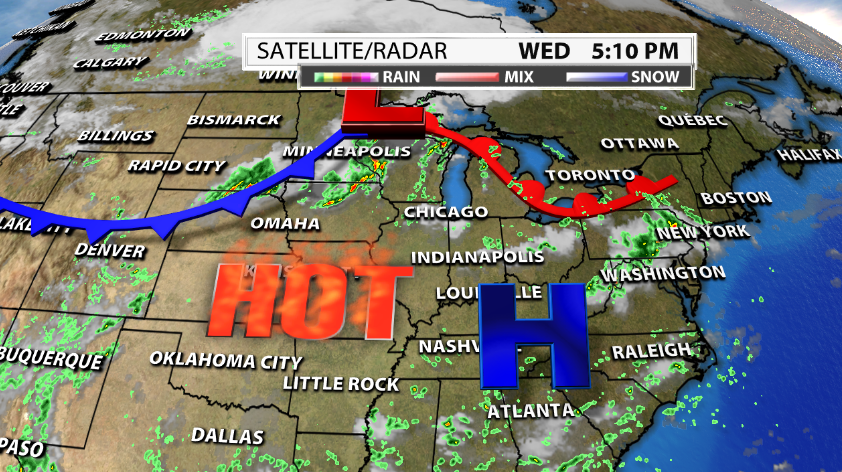 A few more showers and storms are possible tomorrow. We did not see many today (perfect timing for the fourth!) but there will be more spotty coverage tomorrow. These are typical pulse style summer storms. They will be hit or miss, but heavy rain makers with gusty winds with lightning.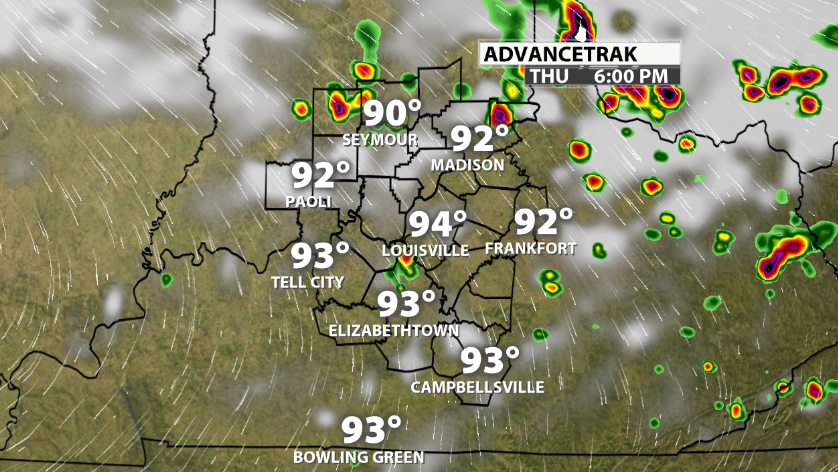 As the cold front pushes through, there will a better chance for showers and storms on Friday. It is not a 100% chance though. I would say our best chance for storms will be mainly in the southern half of our viewing area. Friday is the transition day! From miserable and humid to cooler and more comfortable!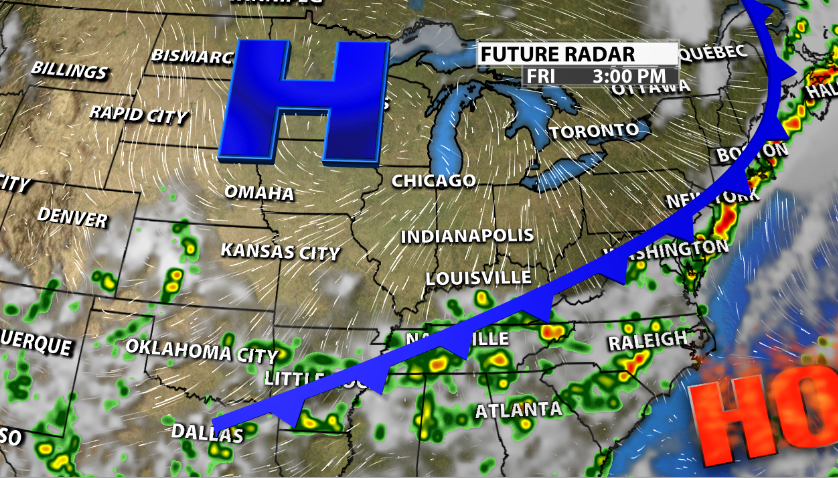 We have seen quite the stretch of 90s!  That ends by Friday with this cold front & storm potential. Notice that the average temp for the beginning of July is 89. We will be BELOW average by Friday and Saturday! How about that for a change!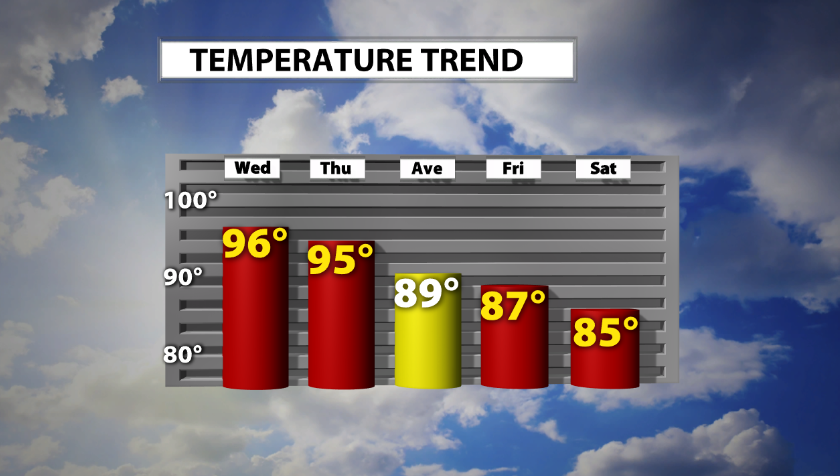 And not only will the temps be dropping but the humidity will be lower too. The dew point is OFF THE CHARTS! By Saturday, we will have Canadian high pressure building in, which is a much cooler and more comfy air mass.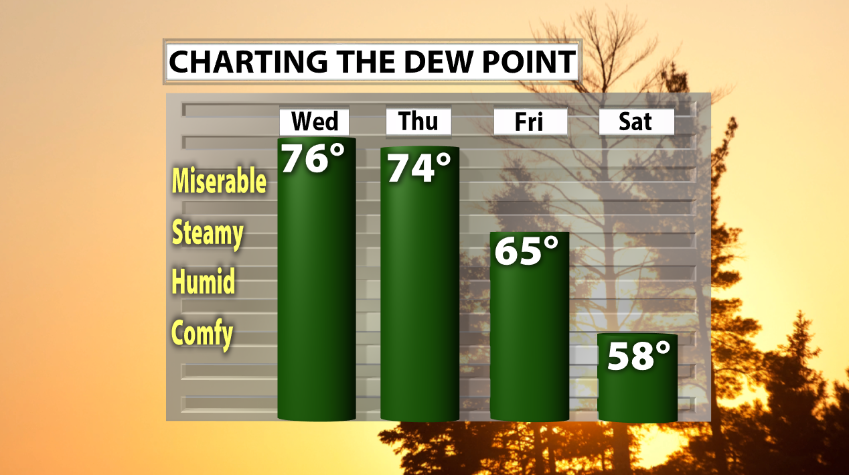 Will we be able to enjoy these cooler temperatures or will we be dodging more showers and storms this weekend? Plus, how long does this cool down last for? I'll answer both of these on WDRB News this evening at 10 and 11 pm! Hope to see you then.