Weather
September Vibe Takes Hold
Say hello to a brief preview of September air. Today's blog covers Madison Regatta weather and when temps cool into the 50s.
Friday, July 6th 2018, 10:18 am EDT
by
Updated:
Friday, July 6th 2018, 10:20 am EDT
The gradual change to lower humidity and high temps not hitting the 90s happens today. By tonight you might consider turning off the air conditioner and popping open the windows. The Friday evening outlook for the Madison Regatta is sensational!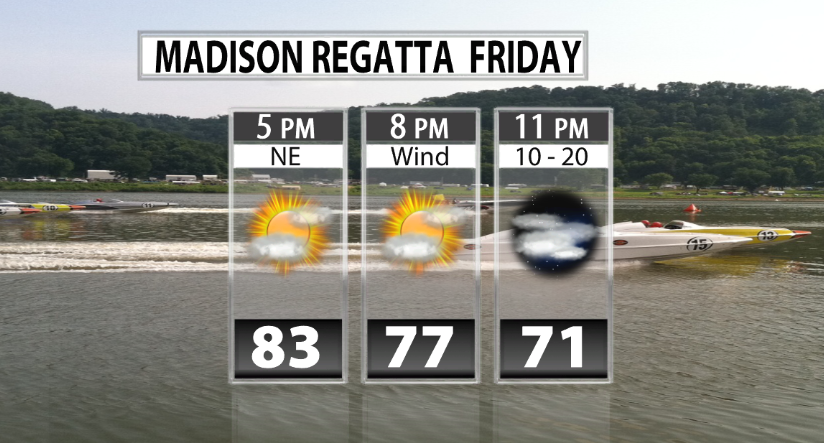 By sunrise on Saturday sections of Kentuckiana rise and shine to temps in the 50s. Low humidity and sunshine rule the day.
The cool, drier trend is brief and gets replaced by sticky air Sunday and Monday.  Next week is some of July's finest. Temps around 90 with pop up storms.