Weather
Storms First; Cooler Later
A cold front is bringing scattered storms first and cooler, less humid air for part of the weekend.
Friday, July 6th 2018, 2:34 pm EDT
by
Updated:
Friday, July 6th 2018, 3:18 pm EDT
In the last few hours scattered thunderstorms have developed and blossomed nicely, mainly south of I-64. These storms are moving south and will continue to move south out of our area over the next several hours.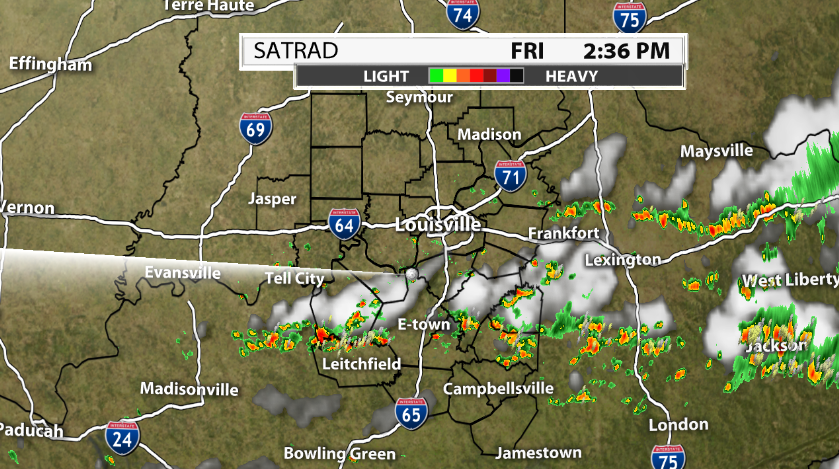 Some of these storms could be strong, but there is only a general thunderstorm risk posted today for our area from the Storm Prediction Center. This means that the severe risk is lower than yesterday. It doesn't mean some stronger/severe storms are off the table, but they would be very isolated. Main threats are heavy rain, gusty winds and frequent lightning.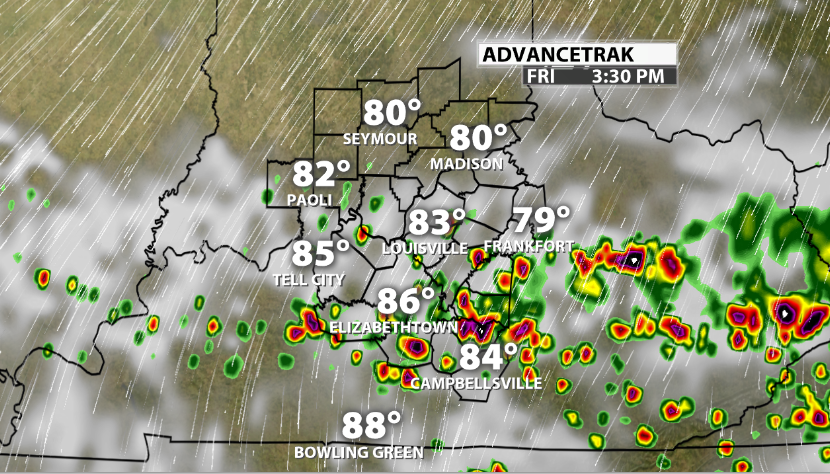 Storms will continue through the afternoon hours and begin to wain during the early evening, around 6-8 pm. Therefore, most of your Friday night plans should go off without a hitch!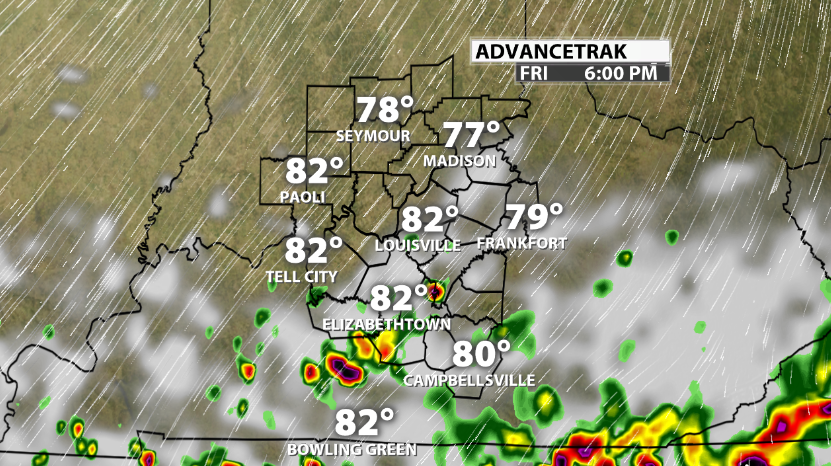 Then clouds will decrease tonight and into Saturday morning.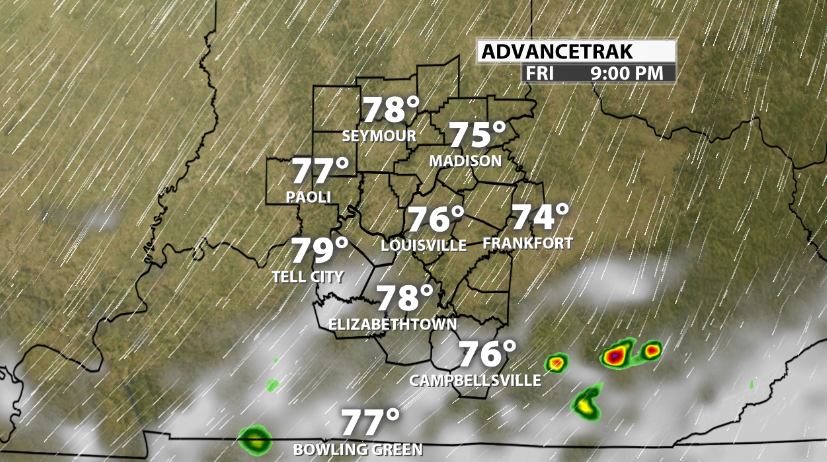 Clouds are not the only thing decreasing though! The temperatures and the dew point are significantly dropping as well! Tonight/tomorrow morning we will be waking up to temps in the upper 50s and low 60s! That will feel roughly 50 degrees cooler than we did just one day ago!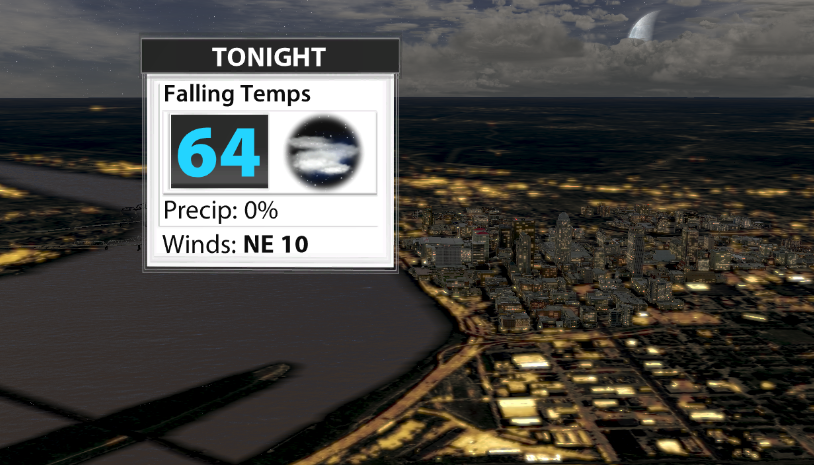 And it will be such a pleasant day tomorrow! Highs in the mid to upper 80s with low humidity! Dew points are dropping today. By tomorrow they will be in the 50s! That is very comfortable. However, this is a very brief break. Humidity will surge, once again, by the end of the weekend.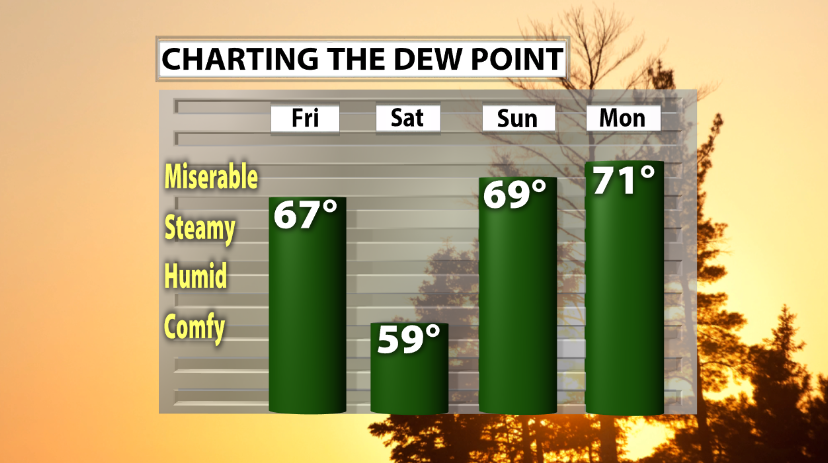 What does the increase of humidity mean for our rain chances this weekend? Find out by joining Marc this evening on WDRB News.
Let's connect! The links to my social media pages are below!