Weather
Two Tropical Systems Churn in Atlantic
Beryl is a category one hurricane and the first hurricane of 2018 Atlantic season. A second tropical system is churning off the southeast coast.
Saturday, July 7th 2018, 11:03 am EDT
Beryl became the first hurricane of the 2018 Atlantic season. The National Hurricane Center says the (now) tropical storm will weaken again before it makes landfall tomorrow night or Monday morning in the Caribbean. It will pass south of Puerto Rico, which is good news for an island still recovering from devastating Hurricane Maria last year.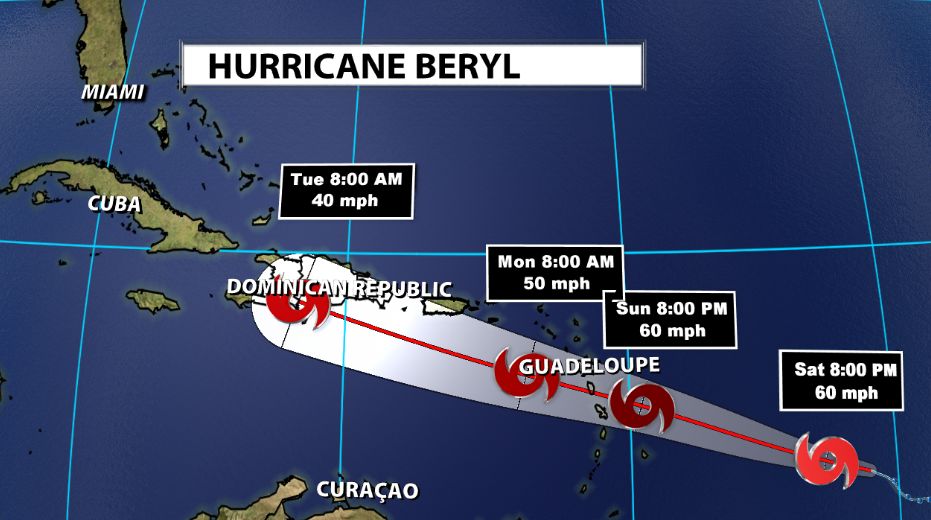 Meantime, a second tropical system and, the third of the 2018 Atlantic hurricane season, has formed off of the North Carolina coast. The NHC says the tropical depression will likely become Tropical Storm Chris today. It will likely stay off the coast. It is moving NNW around 5 mph. Sustained wind speeds around 30 mph with higher gusts.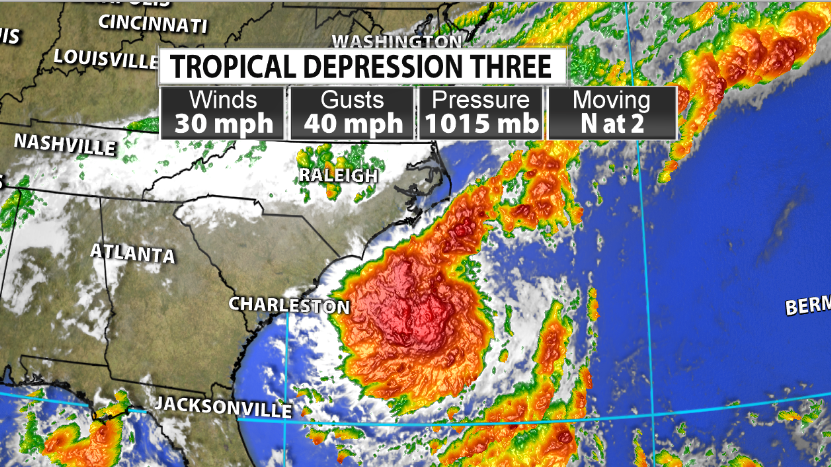 While the storm is staying off the coast, it could bring rain, high waves, rip currents to the SE coast over the next few days.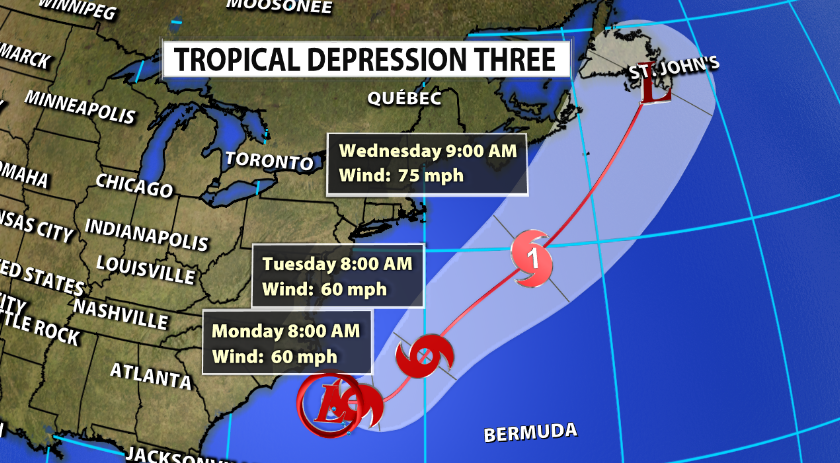 Neither of these systems are expected to impact Kentuckiana in the next five days. We will always have a  watchful eye to the tropics and keep you posted!