Weather
Humidity Climbs; Storms Return
Yesterday was spectacular! But brief. We are already seeing dew points & humidity increase once again. Storms return too, especially by the beginning of the work week.
Sunday, July 8th 2018, 10:42 am EDT
Yesterday was spectacular! But the comfortable weather was brief. We are already seeing dew points & humidity increase once again. By tomorrow, it will be feeling pretty miserable again with dew points in the low 70s.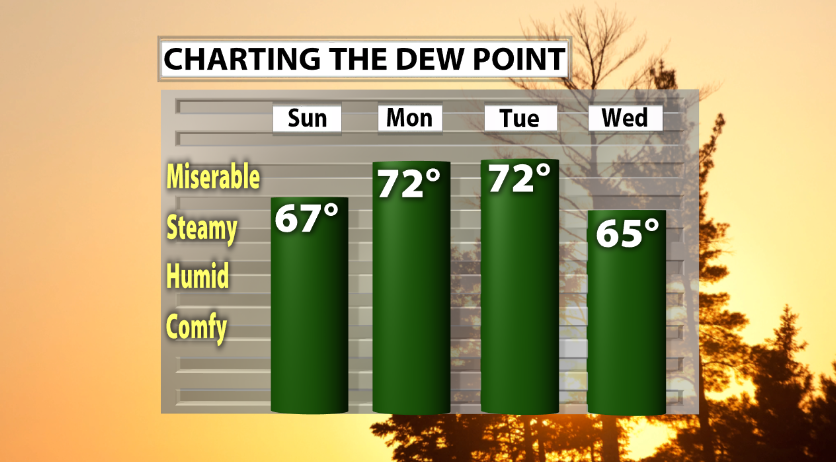 Not only is humidity climbing, but temperatures are going to be slightly above average again as well. Back to the 90s we go!
With dew points in the high 60s and low 70s and temps in the 90s, it will feel like mid 90s. So it will not be AS oppressive as last week, but still pretty steamy!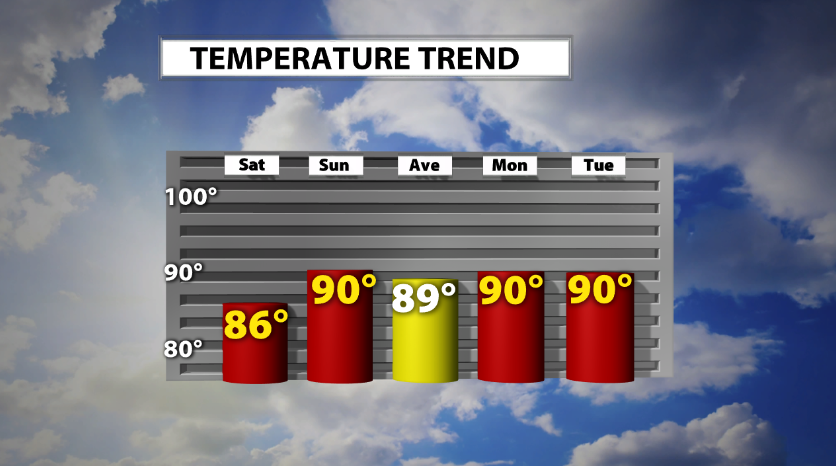 A cold front is headed our way. You may have noticed when I charted out the dew point, it drops by mid week. Back and forth, back and forth. The cold front is making its way toward us now and will arrive by Tuesday.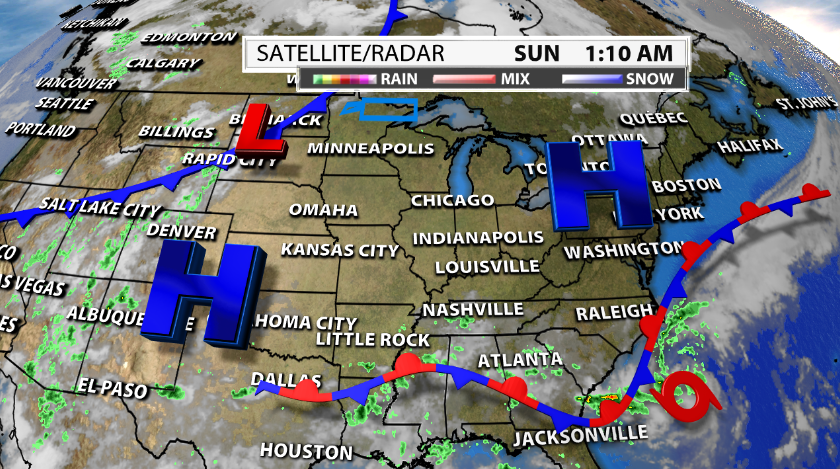 This means showers and storms are en route! Today, we have a very isolated shower and storm potential. The best chance will be in our southwestern counties. More than likely you will be dry and hot with mostly sunny skies.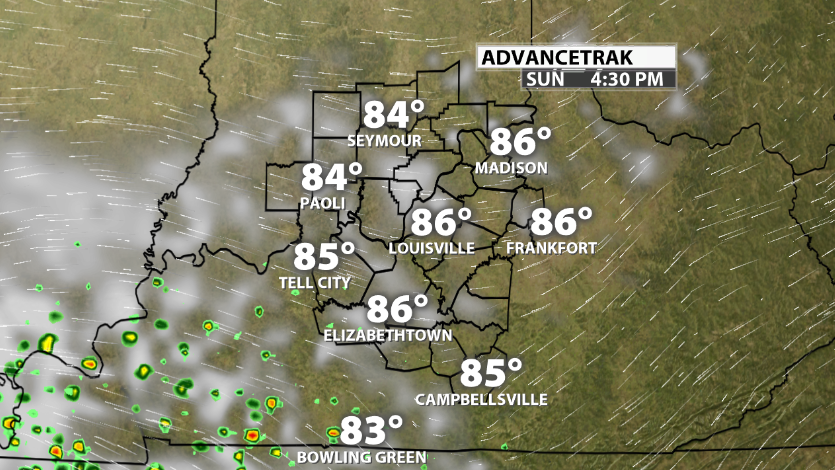 Storms are slightly more likely tomorrow, but still very isolated. This is about a 20% chance compared to today's 10% chance. Storms are most likely outside of our viewing area to the west. 
At this time, the front looks to moves through on Tuesday afternoon & evening. Due to the timing of the frontal passage, strong to severe storms are possible.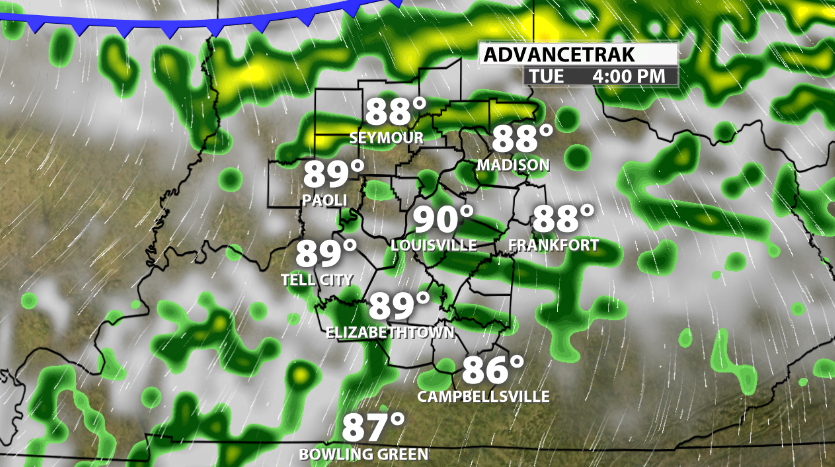 Main threats would be gusty, potentially damaging winds, heavy rain and frequent lightning. No risk has been posted at this time from the Storm Prediction Center, but I will not be surprised if there is one issued at a later time.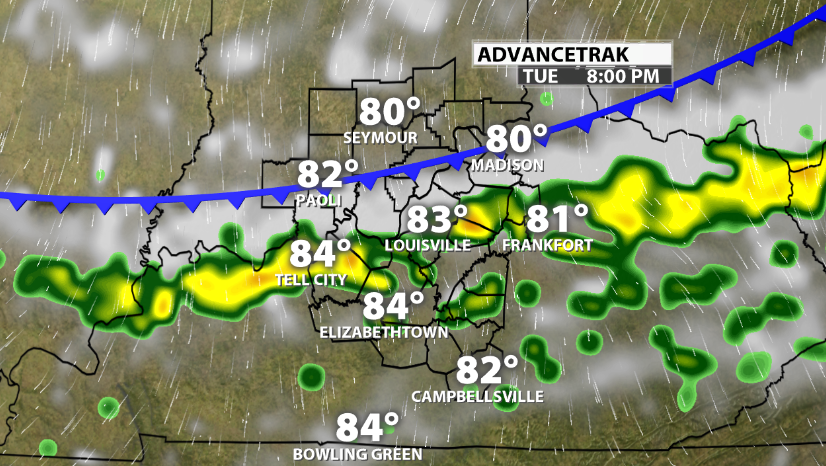 We will keep you posted on any severe threat updates on air and online. Be sure to join Hannah this evening on WDRB News and Jude tomorrow morning from 5-9 am. 
Let's connect! The links to my social media pages are below! 
-Katie McGraw