News
Convicted sex offender was volunteer firefighter in Cloverport
The former Cloverport fire chief confirmed a sex offender was a volunteer firefighter.
Monday, July 9th 2018, 4:36 PM EDT
CLOVERPORT, Ky. (WDRB) -- The fourth high-ranking official has resigned from the city of Cloverport in Breckinridge County in the last month.
On Friday, Clerk Ginger Cissell resigned and didn't give a reason. The moves follows three others: the resignations of Public Works Director Ricky Lucas, Mayor Rick Corley and Fire Chief Abe Hatfield Jr. 
The city says when Hatfield resigned, the majority of the firefighters left too. Hatfield said that a convicted sex offender was a volunteer firefighter, but he wouldn't comment any further. The sex offender registry says Rita McCoy was convicted of rape, sodomy and incest and shows her picture taken in 2012 and this year.
"She wasn't listed as a firefighter," said Marcia Finley, the Cloverport Assistant Clerk. "She was responding to some scenes, and she was doing the roadblocks for the Crusade."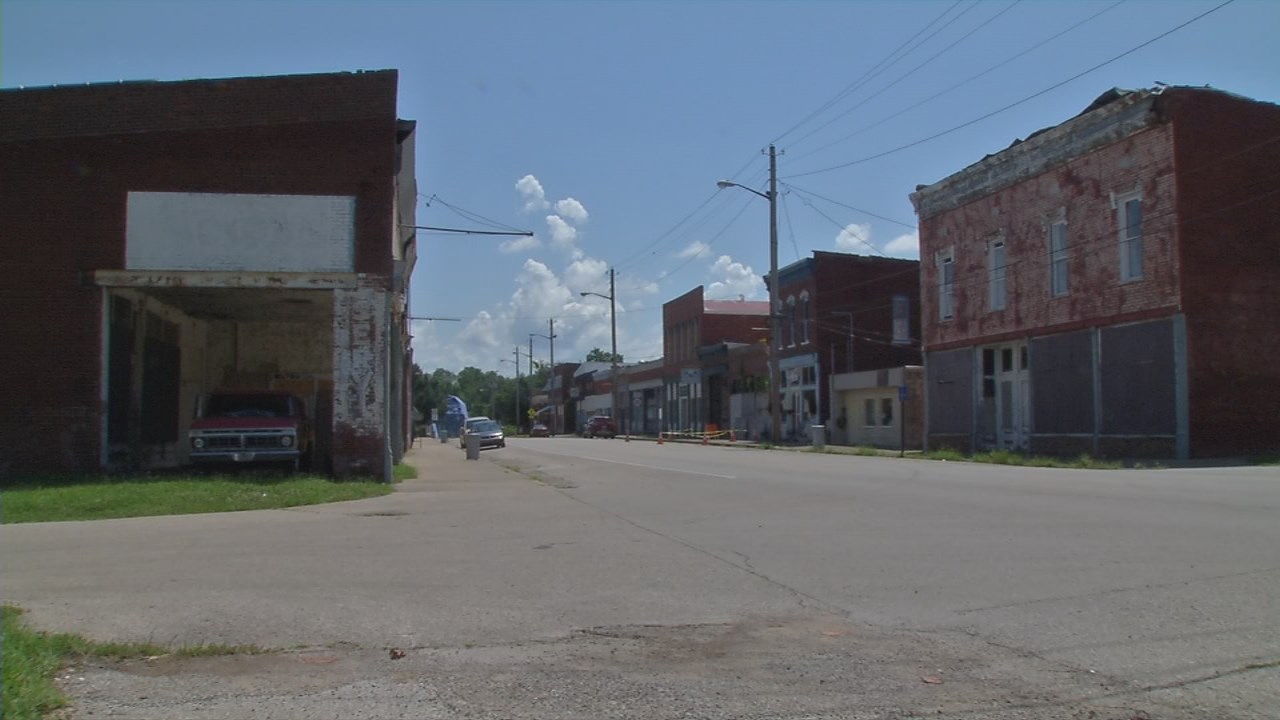 City officials confirm that while McCoy wasn't officially on the books, she was responding to incidents.
A state regulation says volunteer firefighters must "not be convicted of a felony offense." The Kentucky Fire Commission said McCoy was made inactive on its roster in 2005, but records obtained by WDRB News have McCoy's name on them for responding to incidents in February and May of this year.  
New Cloverport Mayor Tammy Vessels said she has nothing against McCoy but said it's not legal for her to be on the department. Vessels said under her leadership, McCoy can't rejoin the fire department.
"She helped before I was mayor, that's all I know." Corley said. "They probably need her on there. She probably knows more about it then all of them put together."
Vessels said McCoy is no longer helping with the fire department and just left in June. McCoy has not returned messages for comment.
The Fire Commission said Cloverport has 13 listed firefighters, which is needed to have a fire department. It has to have a chief and at least 12 firefighters. The Fire Commission said it only works off of rosters that the city sends to the commission, saying that if a firefighter was left off, the agency wouldn't know. The agency pays worker's comp in case firefighters get injured for example.
Vessels said she's working on fixing the city and has hopes that something positive will come out.
Copyright 2018. WDRB News. All rights reserved.