Entertainment
'Castle Rock' spoiler-free preview: Hulu's Stephen King series is scary good
Digital Trends got a look at the first four episodes of Castle Rock, the new Hulu series set within the world of Stephen King's novels. Here's a spoiler-free preview of what you can expect from the show.
Wednesday, July 11th 2018, 4:23 am EDT
Updated:
Thursday, July 12th 2018, 8:24 am EDT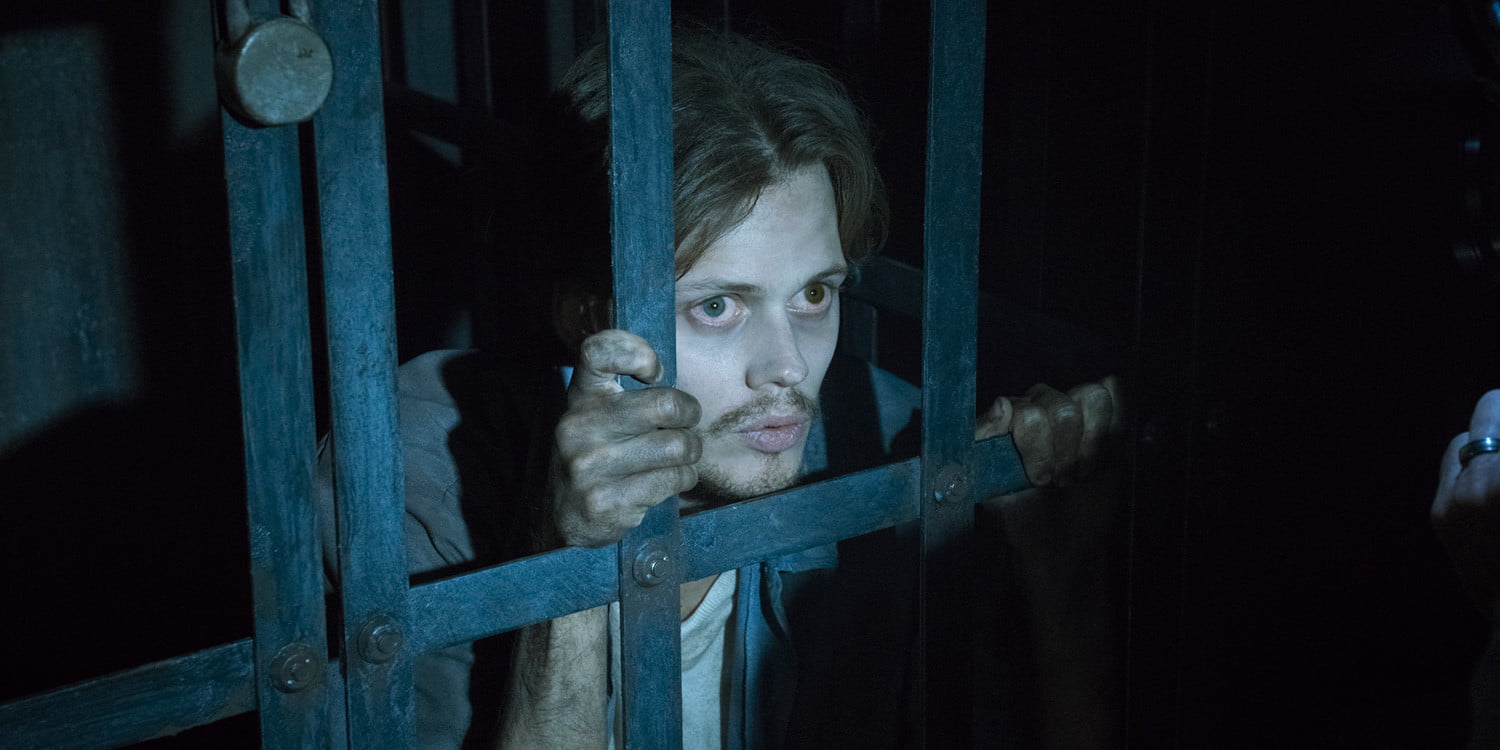 Adaptations of Stephen King's novels have always been a bit hit-or-miss, with classics like The Shining and The Shawshank Redemption making up for entirely forgettable adaptations of stories like The Mangler and The Langoliers. Fortunately, there have been more good adaptations than bad, with 2017's It the latest feature to remind audiences why King is such a celebrated storyteller.
Where those adaptations focused on bringing specific stories to the screen, Hulu's new series Castle Rock takes an entirely different approach to the master novelist's deep library of tales. The series spins an original story set in the fictional Maine town of Castle Rock, and weaves together many of the characters and plots of King's most popular novels and short stories for a fresh, frightening introduction to a town with a long history of dark secrets and extraordinary tragedies.
Digital Trends was given early access to the first four episodes of Castle Rock ahead of the series' July 25 premiere on Hulu. Here's a spoiler-free preview of what to expect from this new show inspired by the works of Stephen King.
A town built on Stephen King
Rather than making the show's connection to the works of Stephen King a subtle wink-and-nod relationship, Castle Rock makes it clear from the premiere's earliest moments and through its opening theme that it's set in a world where the events of many of King's most famous stories are established history. The series leans into the characters and well-known events of King's stories, and fans of his work will find plenty of elements to connect with as the show progresses — from specific references to the events of Cujo and Needful Things to more subtle nods to elements of Gerald's Game and other stories.
At its core, the premise of Castle Rock is to explore what might happen if one town and its residents were subjected to so many disturbing and frequently unexplainable events over several generations. To their credit, the show's creative team introduces this idea with an impressively deft narrative touch over the first four episodes, which is no small achievement given how easily the concept could have slipped into a heavy-handed amalgam of references.
More familiar faces
The trailer for Castle Rock already revealed the presence of a few cast members with some history in adaptations of King's work, including Carrie actress Sissy Spacek, Rose Red actress Melanie Lynskey, and It actor Bill Skarsgard. Those aren't the only actors to appear in the series after playing a role in past adaptations of King's work, though, and fans will want to be on the lookout for a few more actors with ties to recent — and a few not-so-recent — films and television projects based on King's work.
Solid and scary
The first four episodes of Castle Rock offer a lot to like from both its talented cast and in the scares one expects from a project connected to one of horror's most accomplished, prolific storytellers.
Andr Holland is particularly good as death-row attorney Henry Deaver, who has plenty of his own secrets but often seems as confused as anyone else might be with all of the weird happenings in his hometown. He serves as the audience's surrogate for large swathes of the series' first four episodes, careening from one strange moment to the next, and appears to be an inspired choice for the show's primary protagonist.
Skarsgard manages to be nearly as creepy in the first four episodes of Castle Rock as he was during the entirety of It, which is saying a lot, given his nightmare-fueling performance in the latter project as the film's killer clown, Pennywise. The actor clearly has a knack for roles that call for subtle physical performances that set a tone without much dialogue, and although Skarsgard doesn't get a lot of screen time in the first four episodes, his character — a mysterious young inmate who is discovered in a closed-off section of Shawshank Penitentiary — looms large over the events transpiring in the series.
So many questions …
It shouldn't come as much of a surprise, but most of the questions you're likely to have at the start of the premiere episode will still be hanging in the air at the end of the fourth episode. Like most projects to come out of J.J. Abrams' Bad Robot Productions, Castle Rock savors its secrets and clearly intends to draw them out as long as possible, but the pace of the first four episodes still manages to feel satisfying.
There's a sense of progress being made in the mysteries the show sets up over the first four chapters of Season 1, and the series' creative team has made the town of Castle Rock such an interesting character on its own that the narrative journey feels worthwhile even when the endpoint seems to be moving farther away with each revelation in the story.
Four episodes in, Castle Rock feels like another Stephen King best-seller in the making. Whether the rest of the season can live up to the early excitement those first four episodes generate is the most important question the show needs to answer.
Castle Rock premieres July 25 on Hulu.