Weather
Heat Wave Ends Stormy
Heat Wave Comes On Strong & Ends With A Stormy Bang
Friday, July 13th 2018, 9:59 am EDT
by
Updated:
Friday, July 13th 2018, 9:59 am EDT
Today is such a perfect pool day! Our Friday high temps make the low 90s. Added humidity brings a gradual increase in our heat index. Heat indices range between 100-105 this weekend. Don't worry about rain/storms until Sunday afternoon/evening. Some of these storms will be strong, but will ultimately help extinguish the fiery heat.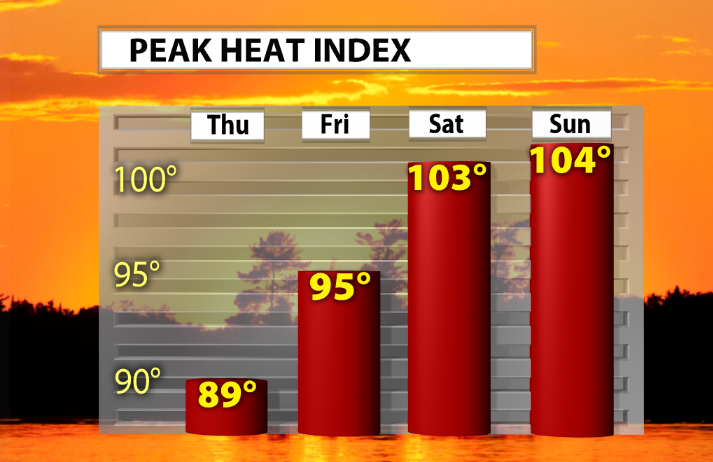 Today's UV Index will be very high! This continues all weekend, although more clouds will huff and puff late Saturday into Sunday.