News
Family of woman killed in drive-by shooting pleading for information
Friends and family of a Louisville woman gathered where she died to remember the woman the mother of eight.
Saturday, July 14th 2018, 7:06 PM EDT
LOUISVILLE, Ky (WDRB) – Friends and family of a Louisville woman gathered where she died to remember the mother of eight.
40-year old Na'Chan Henderson was the passenger in a car Thursday, when someone opened fire at the vehicle during a drive-by shooting. Na'Chan was killed and the male driver remains in the hospital.
Saturday afternoon nearly 20 of Henderson's family and friends laid balloons and stuff animals near the intersection of Ninth Street and Breckinridge Street near downtown Louisville.
"I want whoever did to just come forward, because my momma was innocent, and she didn't have nothing to do with whatever – who ever did it had it going on with whoever was driving," said Henderson's daughter Demonica Malone.
The doors and windows of the car were riddled with dozens of bullets. Henderson's children say their mom was talking to them seconds earlier before she left with a friend to pay her electric bill.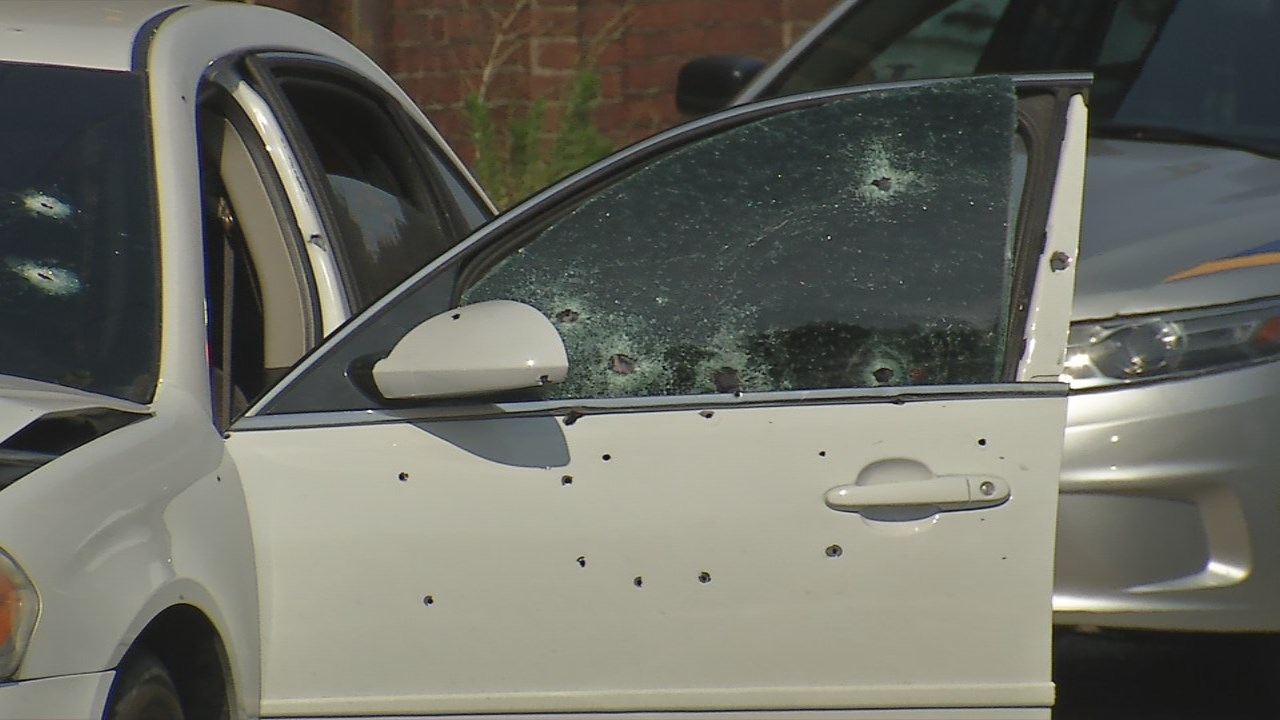 They tell WDRB news they heard the shots from inside their home, which is just a block from the shooting.
"I started calling her phone, and she wasn't answering, and I started calling the person she was with, and he wasn't answering, said Malone.
As family placed balloons near where Henderson died, her mother sobbed uncontrollably and nearly collapsed. She was quickly escorted to a nearby chair and comforted.
There have been no arrests in Henderson's death, but her family believes that won't be the case for much longer. They are confident the person who pulled the trigger will be found and are urging that person to come forward.
"I just want whoever did it to turn themselves in 'cause they hurt the whole family, and they broke our heart," said Delle Henderson who is the victim's sister.  
Two fundraisers will be held – the first to raise money for funeral cost while funds from the second event will go to Henderson's children.
Sunday, July 15th - 10:30 P.M.
Cole's Place
2928 W. Kentucky Street.
Louisville, KY 40211
Thursday, July 19th
Club Envy
8 P.M. - 12 A.M.
102 S. Oak St.
Copyright 2018 WDRB News. All rights reserved.