Business
Getting the scoop on Ehrler's for National Ice Cream Day
It's one of Louisville's newest ice cream parlors, but also one of the city's oldest companies for the sweet treat.
Sunday, July 15th 2018, 9:26 AM EDT
LOUISVILLE, Ky. (WDRB) -- At Ehrler's, a scoop of summer time nostalgia is served with a taste of the past. The East Main Street location might be one of Louisville's newest ice cream parlors, but it's one of the city's oldest companies serving up the sweet treat.
Ehrler's dates back to the 1800s. Shops were all over the area until the late 90s when they started to close. Then about four years ago, a group of friends bought the company.
"We were looking to buy a business and we stumbled across this opportunity that we didn't realize was Ehrler's," said Melanie Hill, who along with Taylor Kersey and their husbands revived the brand, bringing back the signature orange cow.
"I was super excited about it because I grew up going to Erhler's" said Kersey.
They started with events at the Kentucky Expo Center and Cardinal Stadium but that wasn't enough to satisfy cravings.
"When we bought Ehrler's, people would say where are you putting your store?" said Hill.
Now customers can get their favorite flavors any day of the week.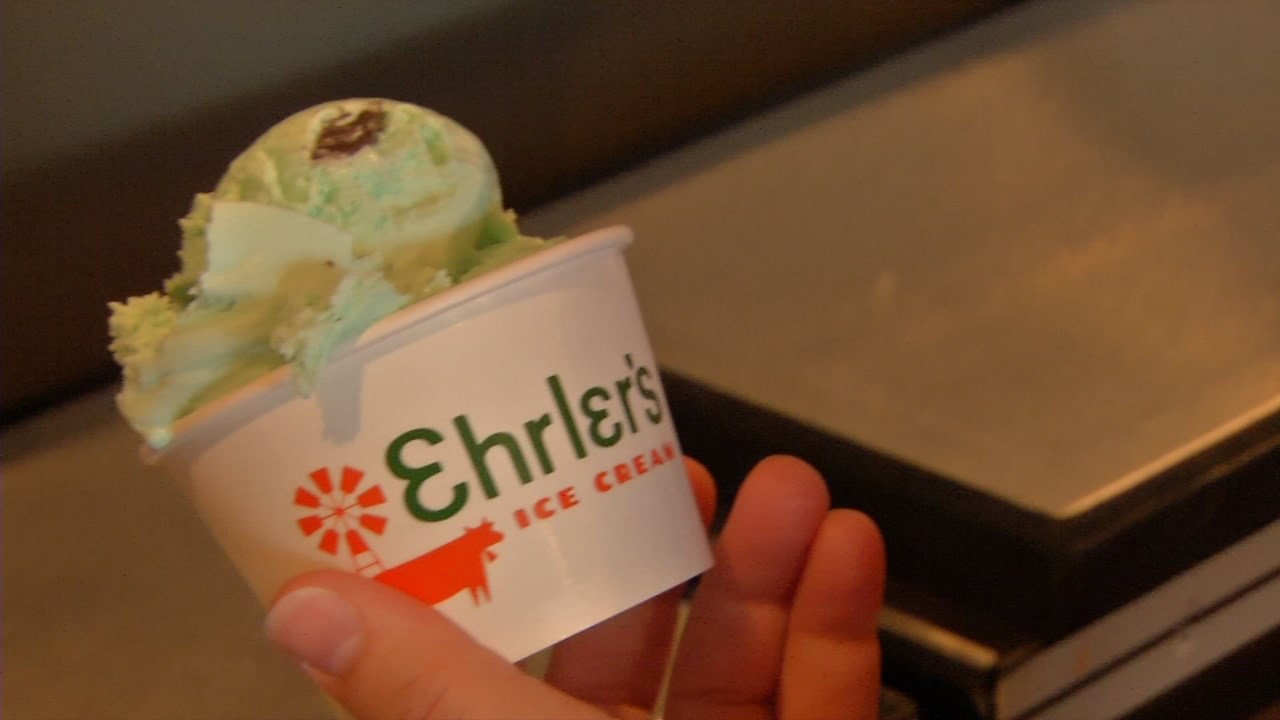 "All these people our age or older that have memories of going to Ehrler's and now they can bring their children and grandchildren and create memories with them," said Hill.
Those fond memories are reflected on a wall that's a walk down memory lane and in the flavors on the menu.
"One favorite that they talk about a lot is chocolate almond, which was our first feature flavor, and we've already run out of that one," said Kersey.
Just like the original, here, it's a family affair.
"Our daughter comes in here with us a lot and she can't wait to work here. Yes, their first jobs are nailed down," said Kersey.
And that familiar feeling has fans of the past and present coming back for seconds.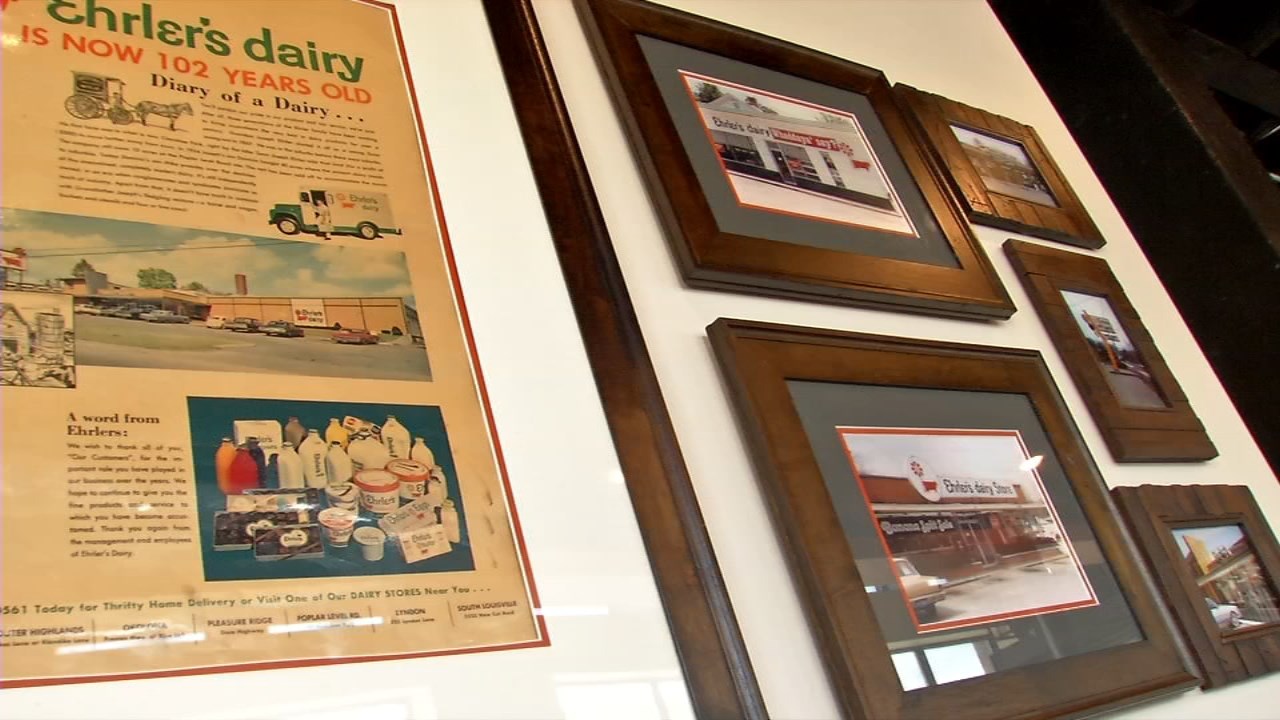 "We're regulars here ever since it opened and to me it's the best ice cream ever. I've been eating it since I was a little girl and I was disappointed when it disappeared," said customer Janis Bonham.
At the new Ehrler's, it's a delicate balance between the history of the Louisville icon, while keeping it fresh for a new generation.
"To keep Ehrler's this big tradition in Louisville, we have to get new fans and followers," said Hill.
As far as the future, for now they're just happy to serve up cones and cups at this location.
"There's no plans for another store, but there was honestly not a plan for this store, so we'll just have to wait to see what happens," said Kersey.
In honor of National Ice Cream Day (July 15), cups and cones are half off. The always popular peach flavor is available starting Sunday and throughout the summer.
Ehrler's is located at 201 E Main St, Louisville, KY and is open 7 days a week.
Copyright 2018 WDRB News. All rights reserved.