News
UPDATE: Officials identify woman killed in 2-vehicle crash in Bullitt County
Police say it happened about 5:45 a.m. just north of exit 112 in Shepherdsville.
Monday, July 16th 2018, 7:26 AM EDT
LOUISVILLE, Ky. (WDRB) -- One person is dead after a 2-vehicle crash in Bullitt County.
According to a Bullitt County coroner, the victim is 51-year-old Shepherdsville resident Brenda Lane.
Deputy coroner Sam Billings says Lane was sitting in a car stopped on the shoulder of I-65 North around 5:45 a.m. Monday when a white pickup truck rear-ended the car, sending it down an embankment and into some trees.
The white pickup truck overturned and came to rest in the right lane of I-65 North. The driver was taken to the hospital with non-life threatening injuries.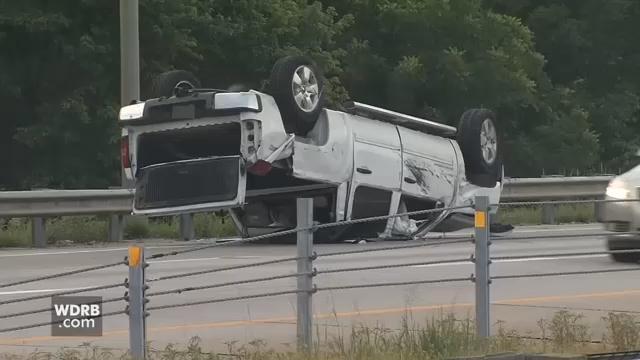 Traffic on I-65 North was backed up for several hours while police worked to clear the scene.
There's no word on if any charges will be filed.
Copyright 2018 WDRB Media. All Rights Reserved.