News
Protests continue over proposed liquor store in Newburg
Anger is growing over a proposed liquor store that could soon be a reality in Louisville's Newburg neighborhood.
Monday, July 16th 2018, 9:58 PM EDT
LOUISVILLE, Ky. (WDRB) -- Anger is growing over a proposed liquor store that could soon be a reality in the Newburg neighborhood.
On Monday afternoon, more than 40 people gathered at the intersection of Indian Trail and Poplar Level Road, holding signs and chanting "No more liquor stores!"
"We just do not need another liquor store. It is a simple answer," said Linda Chesser, who attended the protest. "We don't need another one."
The former Moby Dick restaurant is vacant, and the owner proposed a liquor store, several of which are already in the area. Twelve stores in a one-mile radius already sell beer and wine.
"Many of the areas that we are talking about are poor and impoverish people, disadvantaged people, that live in that area," Metro Council President David James said. "They don't need any more liquor stores."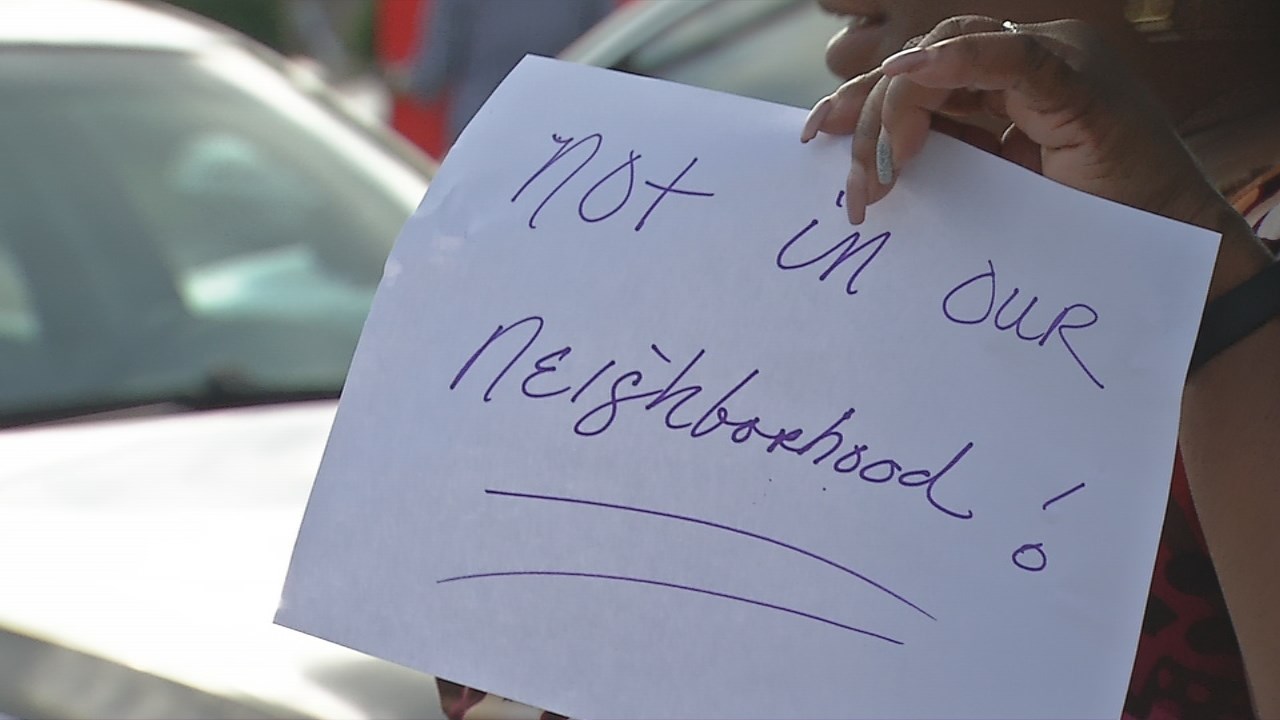 One of the stores nearby is Liquor Palace, a store that has been in the Newburg neighborhood for 50 years.
"I don't think it is going to happen," said Mike Clark, who works at Liquor Palace and agrees there are already too many liquor stores in the area.
"If you're talking about beer, you know you can get beer anywhere," he said. "But liquor is a different story."
Monday's protest was the third the residents have held recently. They want a business families can enjoy.
"We would like to have a sit-down restaurant so we wouldn't have to leave our neighborhood to sit down and have a meal," said Councilwoman Barbara Shanklin, who represents the area.
Shanklin said even if the vacant building ends up being an eyesore, it would be better than what it's proposed to be now.
"I would rather see it stay empty and the community to come cut their grass than have a liquor store here," she said.
Louisville Metro's Department of Alcohol Beverage Control does not want the new location, but the final say will be the division's branch in Frankfort. No timeline for a decision has been set.
Copyright 2018 WDRB Media. All rights reserved.