News
One of 9 women accusing former LMPD officer of rape describes 'violent' attack
"The violence in the rape came so easy for him, and the look in his eye when he's attacking you, it's just disturbing ... the evil."
Tuesday, July 17th 2018, 4:34 PM EDT
LOUISVILLE, Ky. (WDRB) -- Nine women have accused former Louisville Metro Police Officer Pablo Cano of rape.
It took two years for Heather Richards to find the courage to talk on camera Tuesday about the accused serial rapist.
"The violence in the rape came so easy for him, and the look in his eye when he's attacking you, it's just disturbing ... the evil," she said.
Richards said she met Cano for the first time in June of 2016 at Cherokee Park. A brief conversation occurred, and they exchanged numbers with loose plans to meet up for coffee. 
She said the LMPD officer raped her at her home just days after that first meeting.
"I was in complete shock. It was so traumatizing," Richards said. "It went from a conversation, to a kiss, to a violent attack, to the point where he was able to get my shorts down and push me over a table."
And her ordeal wasn't over when the attack ended, she said.
"He continued to contact me, and I didn't know what to do," Richards said. "I didn't trust I could go to the hospital and report it."
And then, Richards said, it happened again.
"When he walked in, he had his gun," she said. "And as far as I was concerned, he might as well have been holding it to my head. I wasn't going to fight him. I saw how violent he was, and you just wait for it to be over and for him to leave."

Richards waited a year to come forward to police. When she did in 2017, eight other women shared similar stories about Cano with attorney Shannon Fauver. Six of them filed lawsuits.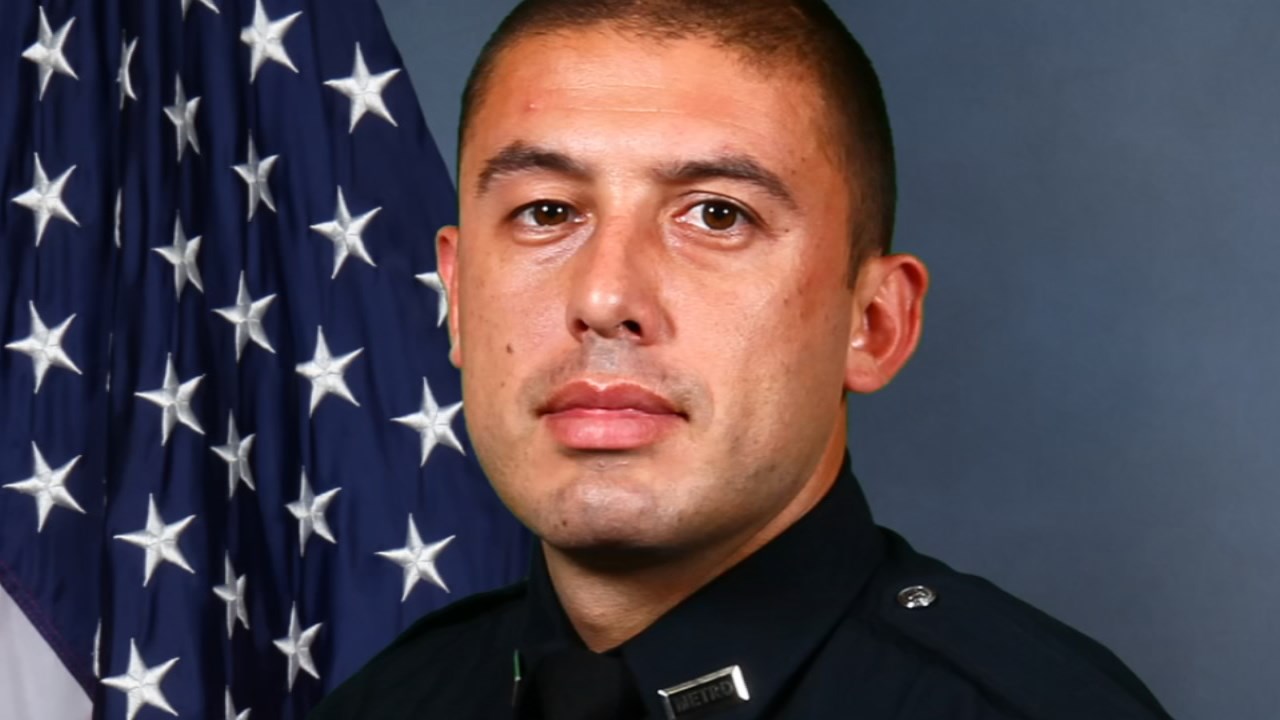 Cano resigned from LMPD in September 2017, but he has not been charged criminally. Prosecutors say the case is still under review. Cano's lawyer has maintained the former Fourth Division patrolman's innocence, and any contact was consensual.
"I'm angry," Richards said. "I'm frustrated they're doing a disservice to this community by allowing this to be kept quiet and essentially swept under the rug."
Richards said it was the LMPD Explorer case that made her speak up. The report revealed several errors in handling claims of child sex abuse by officers.
"That's the example of how LMPD handles crimes committed by their own, and it's not an isolated event," she said. "There's plenty of events, mine included, where victims are silenced. I truly feel like LMPD ... their whole goal, when I was in that seven hours of interrogation, was that I would shut up and go away."
Richards claims the questioning by police was "horrific."
"They repeatedly blamed me" she said. They said I just don't like cops."
One of Cano's accusers actually did go away. Fauver said the woman dropped her case this week.
"She's done, Jane Doe No. 3. She's out of the state," Fauver said. "She doesn't want to think about it anymore. She has not come back here. She's out."
However, Fauver said that dropped case doesn't put doubt on whether the accuser was telling the truth.
"Most women will not come forward in rape," she said.
Richards said she's carrying the banner for those who were broken, but she, too, is moving out of state. However, that won't end her push to put Cano behind bars.
"I feel determined to fight for justice," she said. "I'm going to fight until my last breath."
LMPD declined to respond to Richards' story about what happened in her police interviews.
A hearing is scheduled Thursday on claims that the city of Louisville is deliberately slowing the case. A judge is expected to decide whether Cano must show up for a deposition under oath.
Copyright 2018 WDRB Media. All Rights Reserved.