News
State agency investigating claims of abuse at a Louisville day care center
LMPD and a state agency are investigating after a mother reported her toddler was abused at a Louisville day care center.
Tuesday, July 17th 2018, 5:33 PM EDT
LOUISVILLE, Ky. (WDRB) -- LMPD and a state agency are investigating after a mother reported her toddler was abused at a Louisville day care center.
Ashley Holland said her three children had been going to Southside Christian Child Care on Blue Lick Road for two weeks. Last Wednesday, only her youngest child, 2-year-old Gracelyn, was being dropped off for the day. Holland said she put Gracelyn's hair up in a ponytail that morning before school and remembers there wasn't a mark on her.
"We get her back from day care, and I immediately noticed the bruises on her ear," Holland said.
She took Gracelyn straight to the emergency room.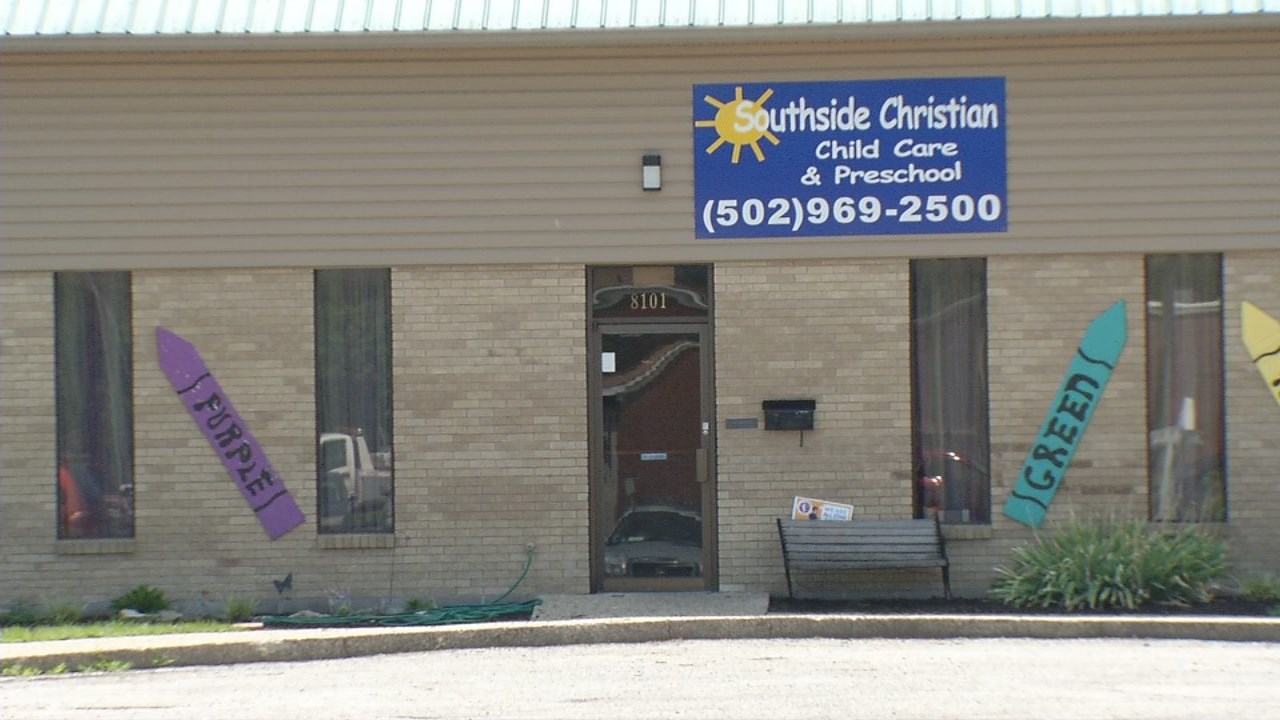 "The forensic specialist declared there was no way a child could've done that," Holland said. "She couldn't have fallen. And the bruising on her ear was too inconsistent for it to be a bite mark. The amount of trauma that was done to her ear, they definitely declared that it had to be from an adult."
The next day, Holland filed a police report. LMPD confirmed a report had been filed against the day care center but could not provide any details.
Holland said Gracelyn is still very upset about it.
"It's very hard, because she feels like she did something wrong and that it's her fault," Holland said.
She has been telling her daughter that she did nothing wrong and that no one should hurt her for any reason.
"She actually told me and my boyfriend that her teacher hit her in her ear," Holland said. "And then when the CPS worker spoke with her, she told the same thing to the CPS worker."
When asked if there was any other way Gracelyn could've gotten these bruises from someone outside the day care center, Holland said there is "no way."
"I know for certain," she said. "And especially as a mom, you feel that your instinct tells you there is definitely something wrong. Someone at that day care definitely hurt my child."
Holland said all three children have not been back to the day care since last Wednesday.
"And they will not ever go back there," she said. "I don't recommend that place to anybody."
Southside Christian Child Care hasn't responded to a request for comment.
A spokesperson for the Kentucky Department of Health and Family Services released the following statement:
"The Division of Regulated Child Care (DRCC) in the Cabinet for Health and Family Services' Office of the Inspector General is responsible for licensing and investigating complaints against licensed child care facilities. The DRCC has initiated an investigation into the stated matter.  Information about the investigation will not be available until completion."
Copyright 2018 WDRB Media. All rights reserved.