News
A&E network to air Louisville Leopards performance for heavy metal legend
Producers from the A&E series 'Jack and Ozzy's World Detour' contacted the group after seeing its rendition of a Black Sabbath hit.
Wednesday, July 18th 2018, 2:55 pm EDT
by
Updated:
Wednesday, July 18th 2018, 5:38 pm EDT
LOUISVILLE, Ky. (WDRB) -- Fame is nothing new to the Louisville Leopards. The group has performed for royalty, been featured in an HBO documentary, watched their videos go viral and traveled across the country to play shows for all kinds of fans.
But recently the child percussion group with kids ranging from 7 to 15 years old found a new fan in the Prince of Darkness himself, Ozzy Osbourne.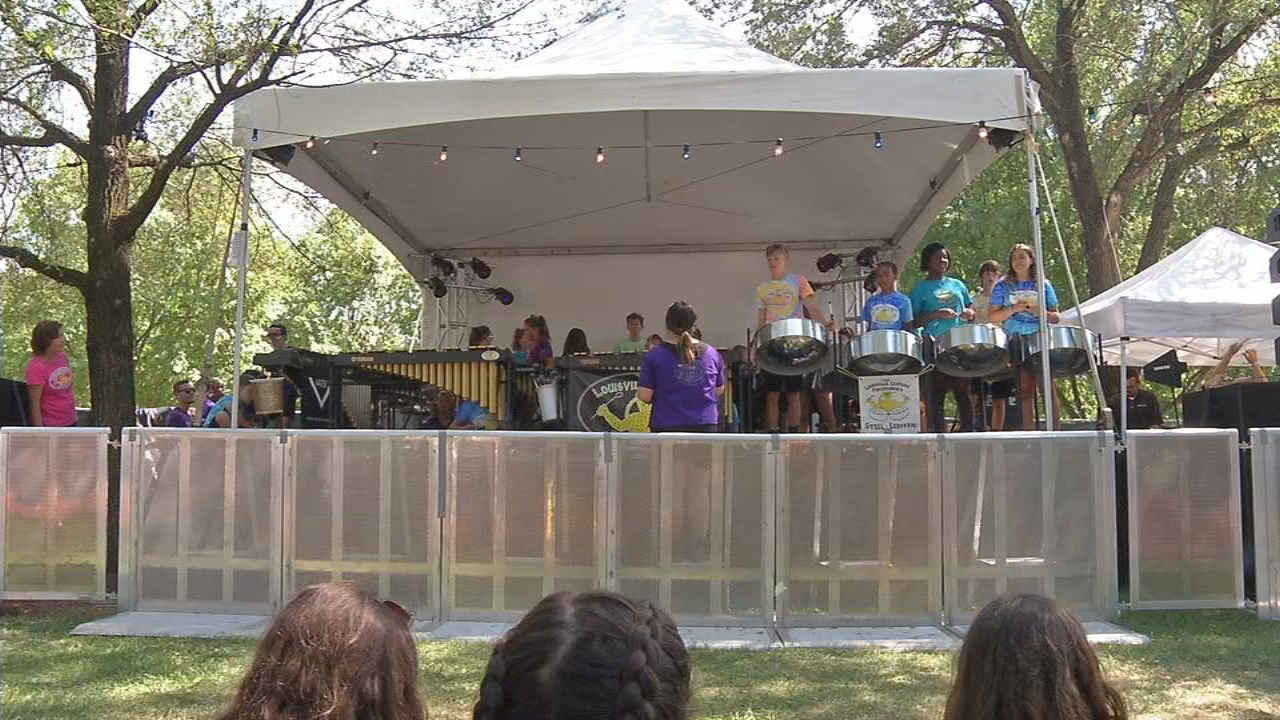 Diane Downs started the pint-sized percussion group more than 25 years ago, teaching kids that music is a metaphor for life.
"If you prepare yourself, present yourself well, you get rewarded, and then good stuff happens," Downs said. 
And it's true: good stuff keeps happening to the Leopards.
"It's one of the coolest experiences I've had in my life," said David Williams, a 15-year-old member of the Leopards. "To meet someone that big an that impactful on the music world is like beyond belief."
Perspective is relative since some members of the group hadn't heard of the heavy metal icon.  Downs was understandably nervous about taking the group on the trip. 
"I said there might be some potty words, but don't worry, because it's nothing you haven't heard at school," Downs said. 
But as it turns out, The Godfather of Heavy Metal showed his soft heart. 
"He was actually a nice guy, didn't curse at all," said 10-year-old Reese Bezehertny. "He was actually polite, which was a little surprising."
"He was like a granddad," Downs added. "He was so sweet and so kind and talked to the kids. Everything was just so perfect."
The episode featuring Ozzy and the Louisville Leopards airs on the A&E network at 9 p.m. on July 25.  
Copyright 2018 WDRB Media. All rights reserved.