Weather
Strong & Severe Storms Likely Tomorrow
Tomorrow is a day to be weather aware. Based on the ingredients we have available and the set up, it is a matter of when, not if. 
Thursday, July 19th 2018, 8:03 AM EDT
SPC has elevated the severe weather risk that has been posted for Friday, from a slight risk to an "enhanced risk". This is a level three of five. All modes of severe weather are possible which means we could see damaging, gusty winds, large hail, tornadoes, frequent lightning & heavy rain. Tomorrow is a day to be weather aware. Based on the ingredients we have available and the set up, it is a matter of when, not if.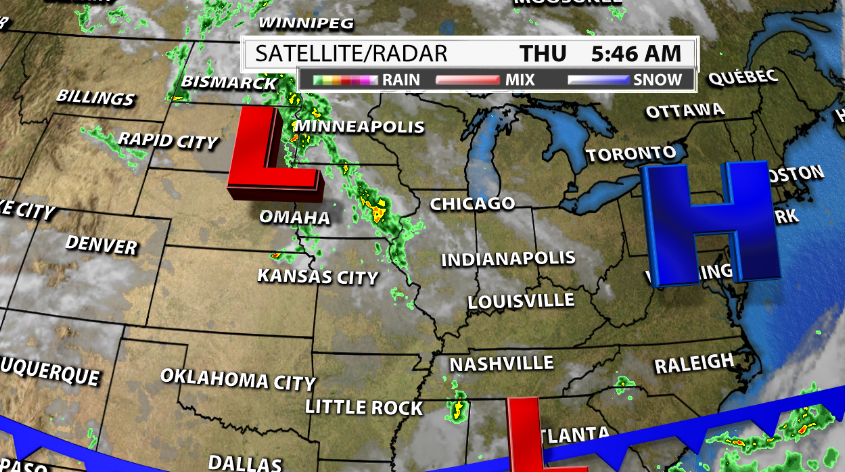 And speaking of the set up, there is an upper level low pressure near the area for most of the weekend coupled with a surface low pressure system, both increasing our storm chances over the coming days.   
We will begin to the feel (with increasing humidity) and see the impacts with showers and storms thanks to a leading warm front early tomorrow with more storms coming late, so plan for a couple different waves of rain. Showers and storms will likely arrive overnight tonight, but the greatest chance for strong/severe storms will be later in the day on Friday, as you'll see from the ingredients below. 
INGREDIENTS
Instability 
Instability is a measure of storm energy present in the atmosphere and it will be very high during the afternoon & evening tomorrow.  CAPE, or Convective Available Potential Energy, of 2500 J/kg seems to be a reasonable valuable across all models Friday. It's interesting that CAPE stays high (around 1000-1500 J/kg) in may spots through Kentuckiana after midnight, so some storms may still be strong overnight into Saturday morning.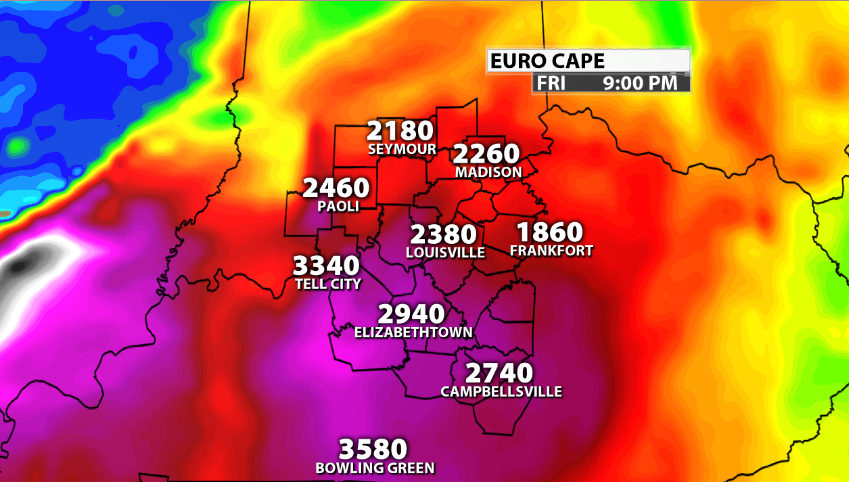 The wind energy is strong aloft and there is a weak low level jet present Friday night over our area which is part of the reason the wind threat is our main concern. There is also veering winds with height. Which means not only do we have speed wind shear, we have directional wind shear which gives us both a damaging wind threat and a tornado threat. 
As mentioned above, it looks as though there will be a morning round of storms. This will ultimately play a role in how the day unfolds. I think a couple of scenarios could potential unfold. 
1. They are very strong and become the main show. This would help stabilize the environment & prevent the development of stronger storms later in the day. Especially if it is later in the morning, because the atmosphere will not have as much time to recover by the later round which would keep it from getting as strong for the later round. 
2. They are still strong BUT there is plenty of time between rounds and the later round is still strong to severe. 
3. The initial round is not that strong and therefore the second round is the main event with a line of strong to severe storms.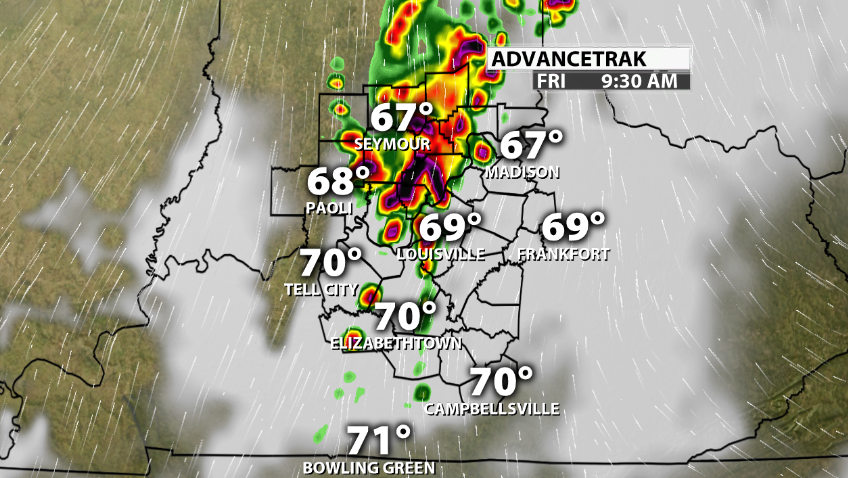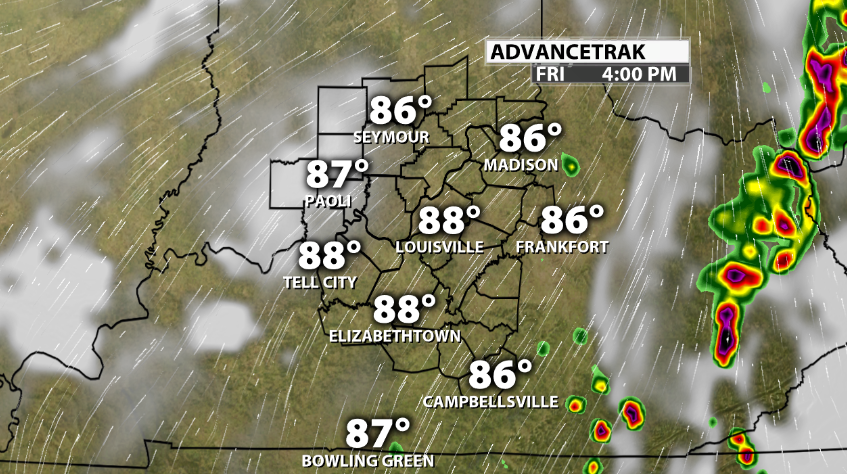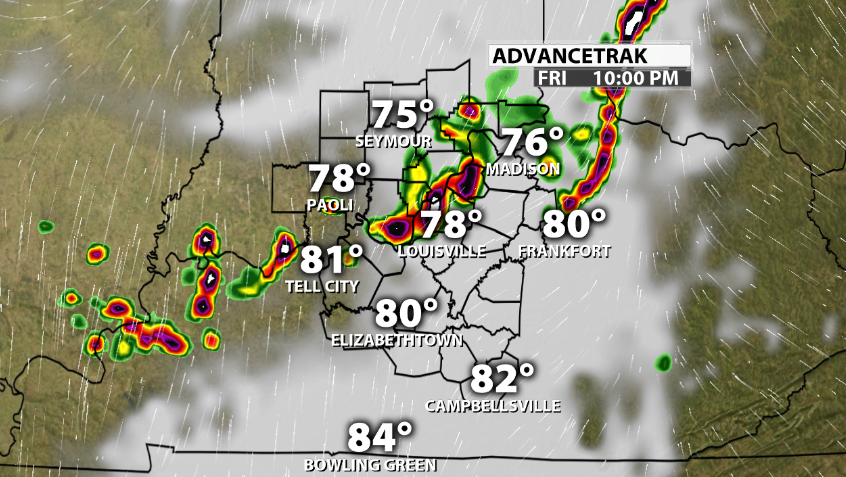 At this time, I believe the latter options are more likely, because CAPE will be higher later in the day. However, because there will be waves of storms, it will be a developing situation. The best option is to be prepared for strong to severe storms all day & into Saturday AM. Watch for more updates from us here on the WDRB Weather Blog and during WDRB News throughout the rest of today & tomorrow. We will break into programming if necessary tomorrow and post any updates on social media. 
The links to my social media pages are below.