Weather
IMAGES | Severe storms leave significant damage in southern Indiana
ISP said the damage was focused in the New Middletown area, which is south of Corydon. 


Friday, July 20th 2018, 2:37 PM EDT
NEW MIDDLETOWN, Ind. (WDRB) -- Severe storms rolled through Louisville and southern Indiana on Friday afternoon, leaving behind significant damage, particularly in Harrison County, Indiana.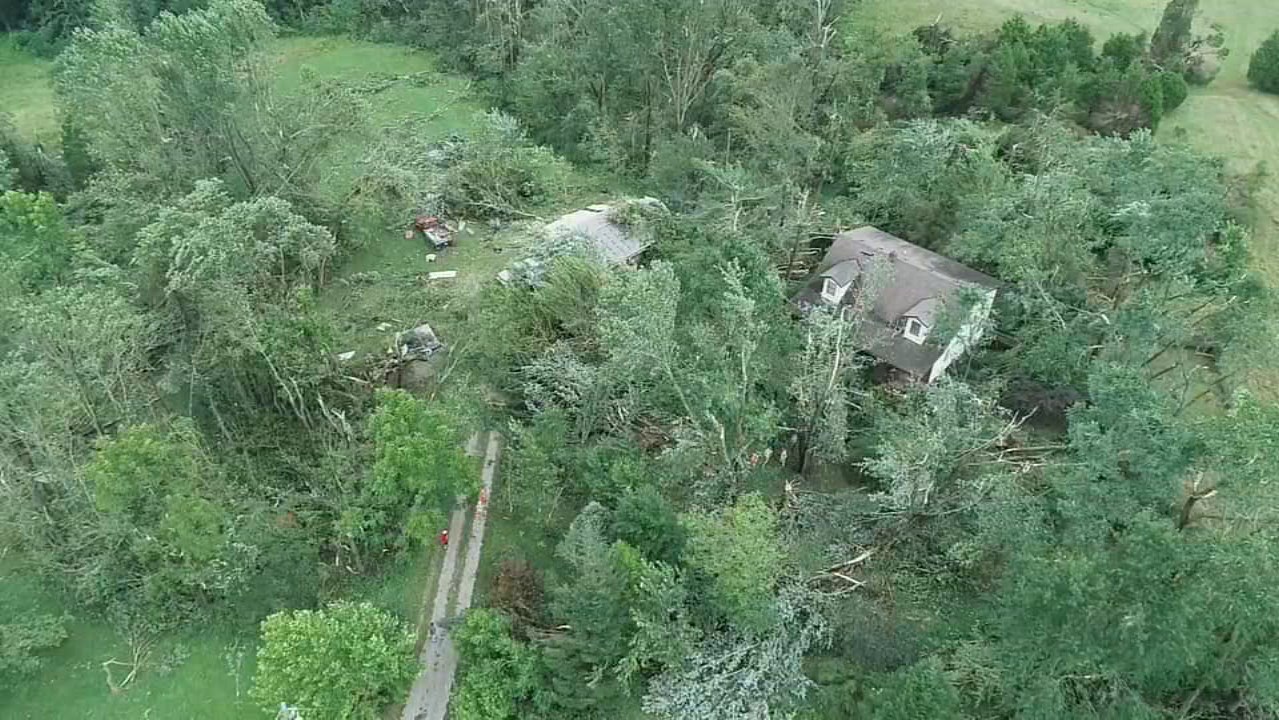 The National Weather Service confirmed at least one tornado touched down in New Middletown, leaving behind snapped trees, a flattened cornfield, torn roofs and even trees inside homes.
"It sounded like it took the whole top level off my house," said Brad Leuenberger who hid in the basement with his family while a tree smashed through their living room.
The tornado missed Leslie McPhillips' home by just a few feet.
"We have lots of damage," she said. "We have a totaled vehicle and lots of trees down."
Chainsaws echoed throughout the neighborhood as residents helped clean up what they can. First responders continue working to set up a shelter for displaced families.
No one died, and no one was seriously hurt during the storm. One firefighter slipped and hurt his knee while helping some of the 20 homes that were hit.
Dispatchers had reports of homes overturned, at least one with people inside who needed to be rescued, as well as uprooted trees and downed power lines.
Indiana State Police said a trooper and a deputy pulled two people out of demolished trailers near Shiloh Road off Indiana State Road 135. ISP also has reports of barns with the roofs ripped off. Sgt. Jerry Goodin said about 20 homes were damaged in the storms.
There were no deaths and one minor injury, Goodin said, which was to a firefighter.
Copyright 2018 by WDRB News. All rights reserved.