News
Boil water advisory lifted in Lyndon, St. Matthews and New La Grange areas
The advisory was issued Saturday morning and canceled Sunday afternoon.



Saturday, July 21st 2018, 11:24 AM EDT
LOUISVILLE, Ky. (WDRB) -- Louisville Water has lifted a precautionary boil water advisory for residents in the areas of Lyndon, St. Matthews and New La Grange.
The advisory was issued Saturday morning on Louisville Water's official Twitter account, and canceled Sunday afternoon via news release. 

It came as a result of several water main breaks.
Authorities issued the following map of the areas that were under the advisory.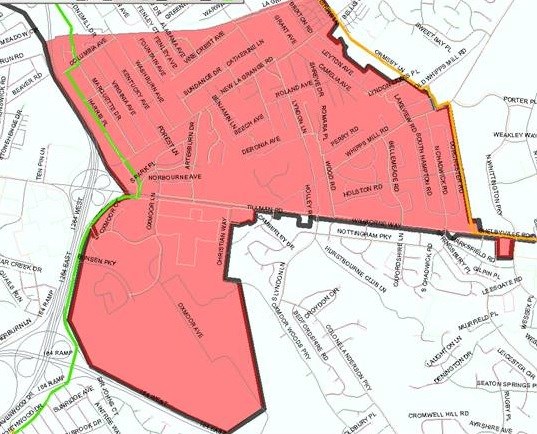 Officials say water quality tests confirm the water is now safe to drink, but advise customers whose  refrigerators have an automatic ice machine to allow the receptacle to fill twice, and discard the ice. 
If you have a chilled water line on your refrigerator door, allow it to run for about one minute before using the water, according to water company officials. 
Officials also say if customers have been away during the advisory, allow the cold water to run from the highest point in the house, usually a bathroom, for five minutes. 
You can find more information on the Louisville Water Company website by clicking here.  
Copyright 2018 WDRB Media. All rights reserved.