News
LG&E working to restore power to all customers after Friday's storms
LG&E says Friday's storm was one of the worst in recent memory. 
Monday, July 23rd 2018, 11:48 AM EDT
LOUISVILLE, Ky. (WDRB) -- Some Louisville residents were still without power Monday, days after powerful storms moved through the area Friday afternoon. 
About 1,000 customers in the Manslick Road area lost power Friday and some were still waiting to have their power restored late Monday morning.
"It really did a number. In terms of customers impacted which was 170,000 across both of our territories; one of the top 5 storms to hit our system," said LG&E spokesperson Natasha Collins.
Neighbors on Vista John Drive were ecstatic to see LG&E line the street with utility trucks Monday morning.
"You go to the light switch and flip it on and it isn't there," said Aaron McIntyre who lives on the street. "You're so used to it. It's so simple, a necessity. You don't realize it until it's gone for a few days."
The company has crews working to restore power to all customers by the end of the day. They just ask for patience as crews take the time necessary to get everything back up and running.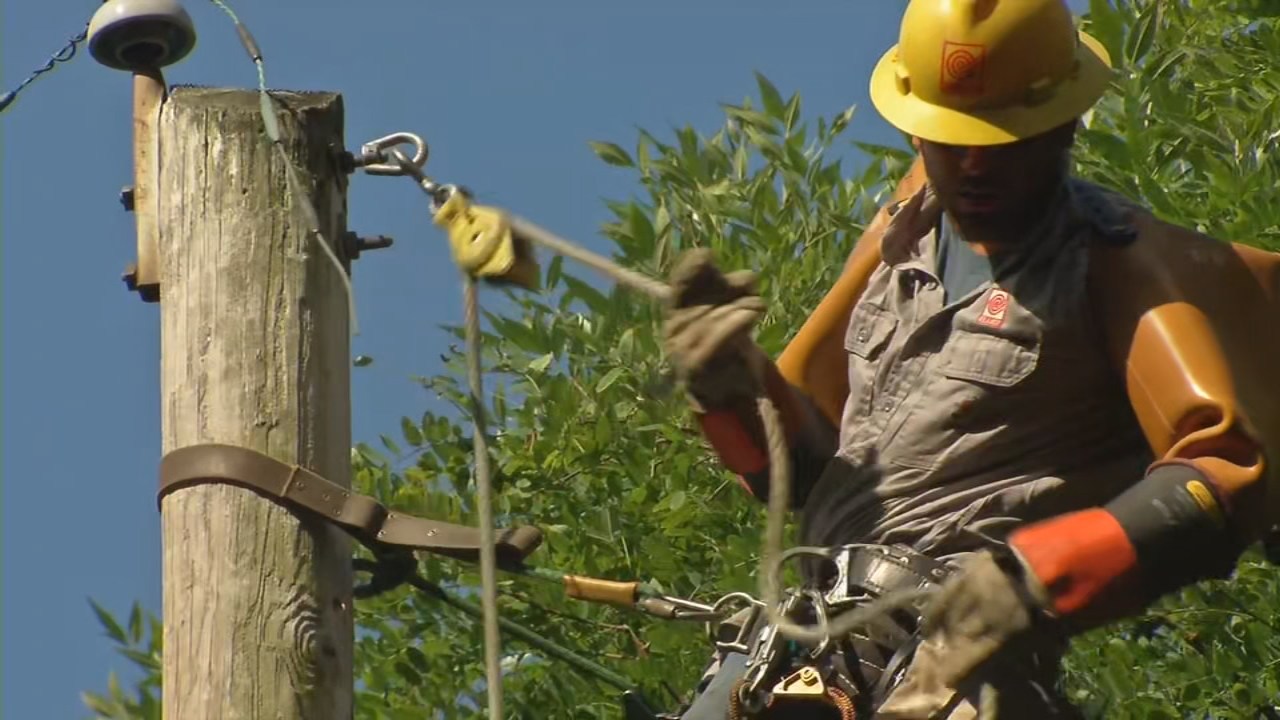 "We appreciate their patience, and again, understanding that the restoration process can be tricky but ultimately we're all out here trying to get service restored," said LG&E spokeswoman Natasha Collins. 
The company tapped extra crews from places like Illinois, Wisconsin, and Michigan to help get power restored as soon as possible.
Unfortunately, LG&E said the process can take a while to get everyone's power back on, but there is a method to who gets their electricity turned on first.
"Hospitals are included in that, medical facilities, care facilities, customers who are medical alert customers," said Collins. "All of those are priority at the beginning. Then we work to restore as many customers as we can at one time."
LG&E officials ask that you report power outages immediately, so crews can work as quickly as possible to restore it.
Copyright 2018 WDRB Media. All rights reserved.